First impressions of Jordan
I went into Jordan with very limited knowledge and low expectations–mostly because I didn't read the itinerary in as much detail as I should (and thus was a little shocked when I showed up and found out that "Captain's Camp" quite literally meant a campground). But that's sort of how I like to travel: I like to only find out the bare minimum in advance (a place to stay, how to get there from the airport) and piece together the rest when I arrive, through local recommendations and long walks and being open to surprises.
Even though I didn't have that same sort of freedom in exploring Jordan–and honestly, I feel like this is the sort of country best seen with a local guide who speaks the language–I was still instantly impressed with a few aspects of life in the Middle East. Some were expected, like the extremely generous hospitality of the Middle East that is expressed through cups of tea or the absolutely delectable hummus that came at the start of every meal. Others struck me: the beauty of the landscape, the prevalence of adventure sports. In every case, Jordan left me delightfully, pleasantly surprised.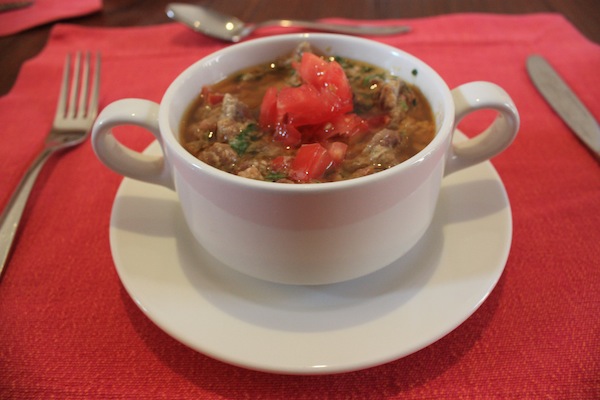 The food
My mom actually loves Middle Eastern food, so I grew up with a steady stream of hummus, pita bread and dolmas in my diet. I was in heaven in Jordan: every meal seemed to be a family-style buffet of dips, sour yogurt, falafel, shish kabobs and plenty of pita bread. We usually started with a spread of mezze: my favorites were hummus (a spread made of chickpeas), babaghanoush (a spread made of eggplant), tabbouleh (bulgur, finely chopped parsley, mint, tomato, spring onion, with lemon juice) and the sour yogurt. The main course was usually seasoned, tender meat and vegetable sides: I fell in love with deep-fried broccoli (I couldn't figure out how it tasted so good until someone finally told me it was fried–darn!) and mjaddara (bulgur and rice sauteed with onion). Oh, and breakfast was fool (aka my new favorite dish in the world): lightly mashed fava beans seasoned to taste with things like olive oil, parsley and chili pepper. Let's just say– the first thing I did upon returning home to New York was Yelp Jordanian restaurants!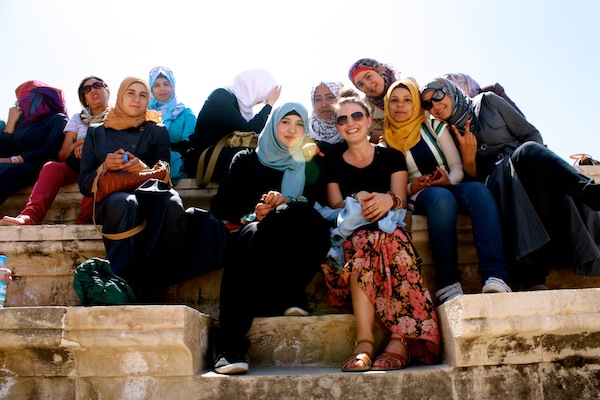 The people
Honestly, I have enough stories about Jordanian hospitality to fill up an entire post (like the group of young nursing students who were so adorably eager to practice their English with me in Amman)–but until then, here's the moment that really grabbed me. One day, we did a nine-mile hike through the desert to Feynan Eco Lodge. When we were about eight miles in–dusty and dirty and sweaty and (mostly) miserable–we stopped at a local water pipe to splash our faces and cool down. Surrounded by goats and camels, we became the source of fascination of a few barefooted, threadbare Bedouin children. A Beduoin woman, clad in a burka, then strode over to fill up her water bucket. Her first words to our guide were to invite us–the whole lot of us, about 12 smelly foreigners, in for tea. By Western standards, this woman had practically nothing–no indoor plumbing or fancy kitchen appliances or even permanent walls–and yet, she would have us in for tea. I don't think I'd have the grace or the generosity to do the same–and this woman was the rule, not the exception, in Jordan.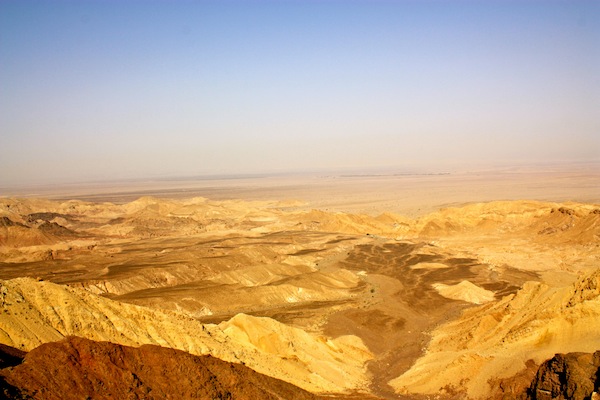 The nature
I feel like the desert gets shafted when people think of beautiful landscapes: forests, mountains, beaches all get more love than than the dry, dusty desert. Jordan is one of the most water-poor countries in the world, but that doesn't meant it's short on incredible outdoor experiences. Even though you can't drink it, the Dead Sea is a fantastic place to float your cares away and the waterfall hot springs at Ma'In are incredibly rejuvenating. We hiked through the Dana Nature Reserve and Wadi Mujib canyon. And Wadi Rum is the ultimate desert: endless sand dunes and red cliffs surrounded us as we stared at the millions of stars in the night sky.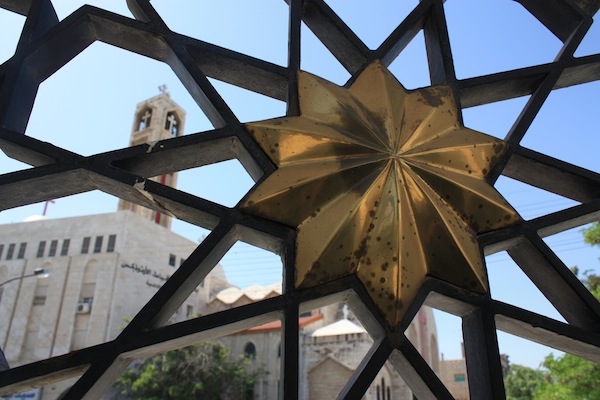 The religious peace
Growing up in California and then traveling to other parts of the world, I'm always struck by just how young California and the United States is in comparison. Being in awe of the towering Gothic cathedrals of Europe and the intricate temples in Thailand, however, doesn't even approach being in the shadow of olive trees that are thousands of years old, standing where Moses first saw the Holy Land, or seeing mosaics from the 6th century B.C. We even snorkeled in the Red Sea–the same one that Moses parted! The best part, however, about traveling to Jordan for religious purposes is being able to see that it IS possible for different religions to operate side-by-side peacefully in the Middle East. We stood on the steps of a mosque and looked out at a church spire across the street: a striking moment in a region where wars continue to be fought over holy ground.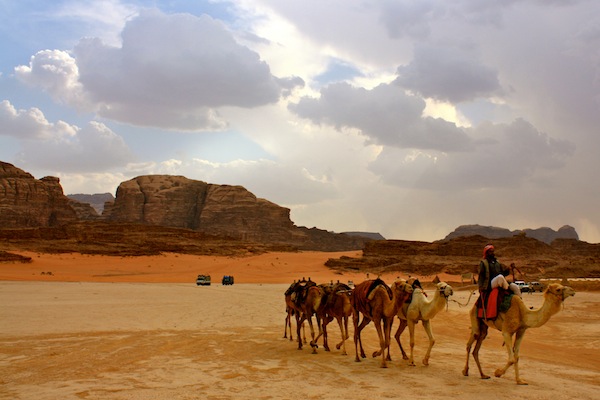 The adventures
One thing I certainly didn't expect–and thus, did NOT pack accordingly–was the opportunity for adventure sports in Jordan. We hiked for nine miles through the most beautiful red rocks–an area that is fantastic for mountain biking. We rode in the back of 4x4s and the backs of camels in Wadi Rum. We went canyoning through a stunning gorge–there was even the option to abseil down a waterfall! If I went back to Jordan, I'd certainly seek out the rock climbing in Wadi Rum and take a hot air balloon ride over the desert–and be sure to pack an extra pair of workout shorts.
Want more photos? Check out the best of Jordan, via Instagram. 
Note: I was a guest of the Jordan Tourism Board, but all opinions are my own.