The highlights of Croatia
Now that summer is right around the corner–I went without a jacket for the first time in New York City yesterday!–I can't help but think about my favorite summer destinations. I've been noticing Croatia popping up on a lot more of my friends' summer itineraries, and I am SO thrilled: I can't think of a more beautiful, fun, budget-friendly place to visit.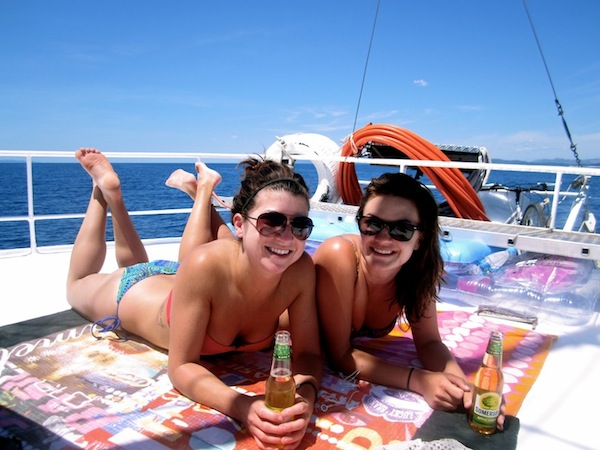 I sailed Croatia with Busabout, which was a super easy and cost-effective way to get to many of the islands. You can also navigate the islands via public ferry, but I understand it's a bit more difficult to get to some of the smaller destinations. Either way, it's worth it to get off the mainland and experience the Dalmatian Riviera.
Croatia also has some of the coolest hostels (and guesthouses!) in Europe: it's much less expensive than Western Europe, but with even better amenities. Win-win. Here are my favorite places to see in Croatia:

Zagreb
I was completely taken by surprise by the Old World charm of the Croatian capital: red tile roofs, brightly colored flowers and shutters, sidewalk tables. I wrote about the 8 little things to love about Zagreb, but to be honest: I could have written about plenty more. Mostly, I just really loved the bicycles.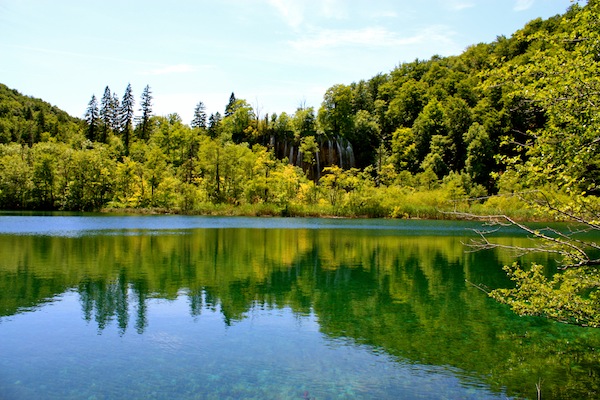 Plitvice Lakes
There's a reason why this out-of-the-way national park makes it onto every must-see list in Croatia: it's simply breathtaking. Some of that breath might be taken by the endless stairs or the smothering tourist crowds, but most of it is by the incredible natural beauty of the Plitvice Lakes National Park.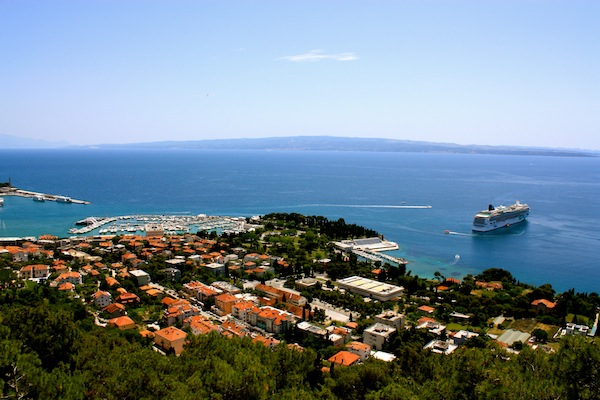 Split
I only spent a night in Split, so I can't say too much about it–other than I would love to go back and explore more. It's a popular place to either begin or end a cruise of the Croatian islands, and an excellent jumping off point to explore the north of Croatia by car. However, there is an adorable old city, a fortress with a spectacular view and plenty of beaches. No complaints here.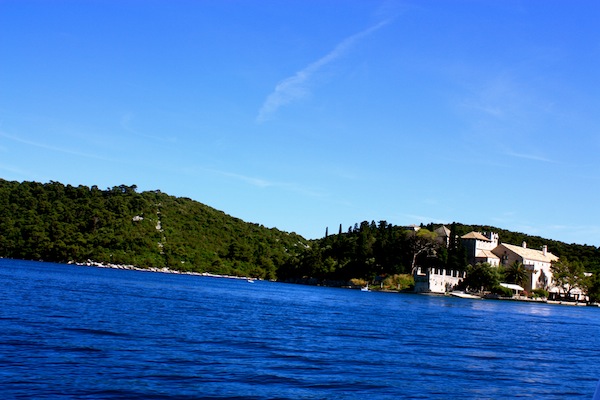 Mljet Monastery
A monastery. On an island. In a national park. It is awesome, and that is all.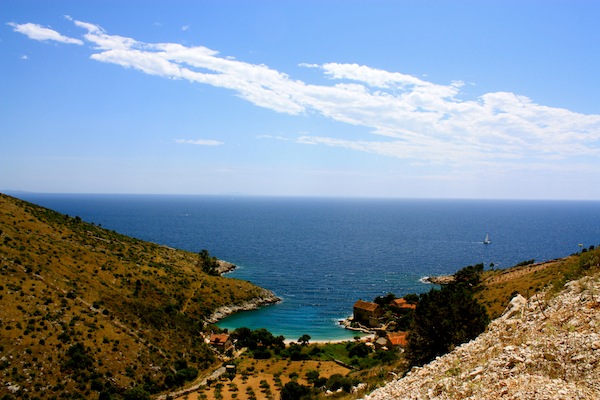 Hvar Island
If Jay-Z and Beyonce choose to party here: you know it's has to be good. What most surprised me about Hvar, however, is that you don't need to be rich and famous to enjoy the island. One of my favorite memories of the trip was renting motorbikes for the day: we went straight to a little beachy cove, zipped all around the mountainside vistas, wandered around the port eating ice cream. It was the most delightful afternoon. Also: you can go wine tasting in the interior of the island, and with the right crowd, that's never a bad time.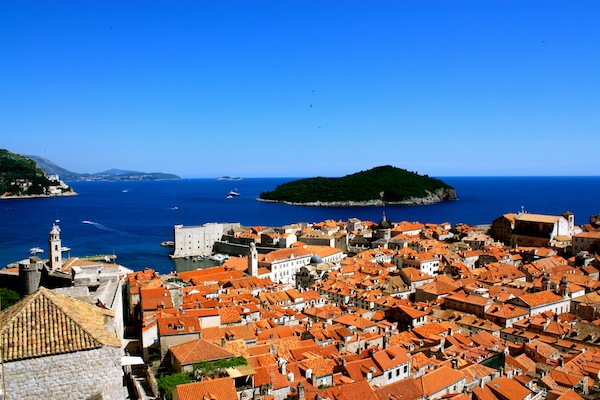 Dubrovnik
Between 10 a.m. and 4 p.m., the walled city is chock full of tourists off the cruise ships and it's a little bit intense. From 4:30 pm. until 9 a.m., it's absolutely delightful. You can walk on the city walls at sunset or dance until sunrise in a club INSIDE the ancient walls. The best sort of old city that has completely embraced the now.
What's your favorite place to visit in Croatia?