Postcard from a local weekend in Boston
I first fell in love with Boston when the autumn was a million shades of red and gold: my obsession with the Northeastern city deepened in the deep, clear blue of late winter-bordering-on-spring.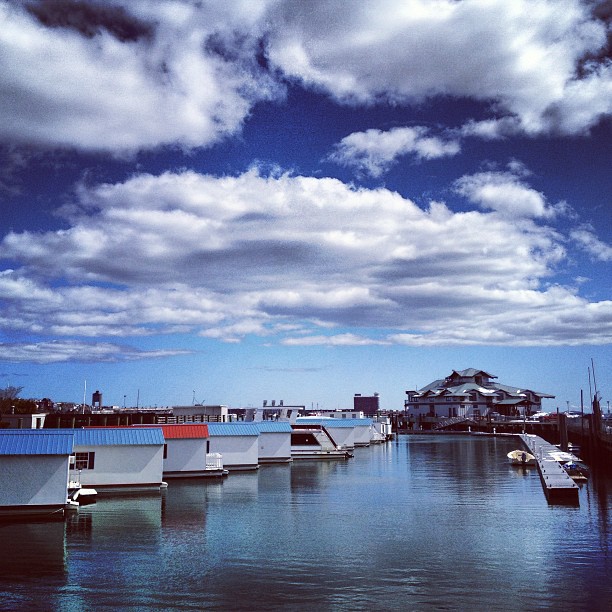 When I visited Boston in October, it was to catch up with my parents on the East Coast: we spent the weekend seeing the historical sites, stuffing ourselves with Italian food in the North End, walking through the incredible foliage of Boston Common. Unfortunately, I didn't get a chance to see my friends who live in the city: I finally had a chance to go back and see their side of the city a few weeks ago.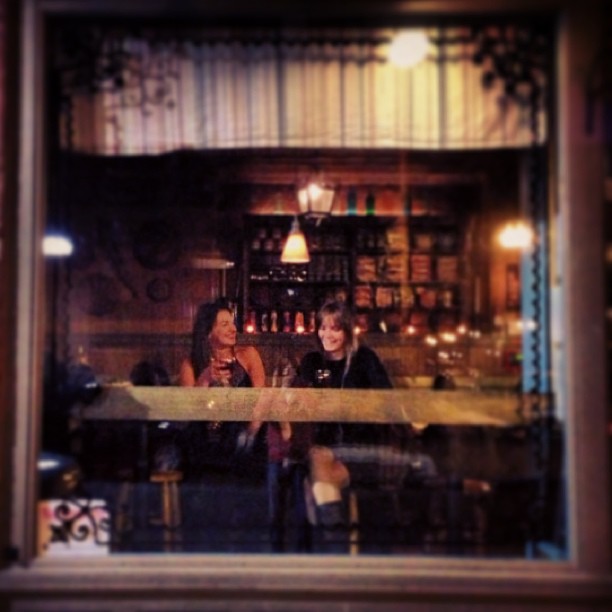 Sipping sangria with JoAnna at Orinoco Kitchen. JoAnna and I met while waitressing on the beach in St Kilda, and immediately bonded over being the rare Americans among our British, Irish, Kiwi coworkers. She and her boyfriend Andrew spent most of 2011 driving around ALL of Australia in an orange pop-top van named Matilda, but whenever she was in Melbourne, we loved to go shopping, sip white wine, talk for hours about life and love and our never-ending affection for Australia. She and Andrew moved back to America about a year ago after traveling through New Zealand and India; although they just closed on a house in Jamaica Plain, they were living on a HOUSEBOAT for the month of March. It was fantastic to explore Boston with them–and reminisce about the good life in Melbourne.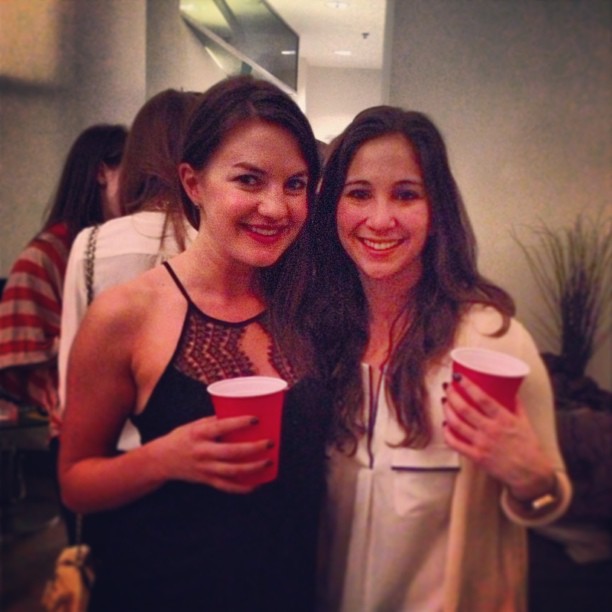 Popping in at Amanda's house party. One of my best friends from high school,we suffered through AP classes and served on student council and had plenty of late night Willie's burgers together. After three years of teaching in inner-city  Boston with TFA, she's getting her (second) master's in education at Harvard. The girl was a wealth knowledge regarding brunch spots, connected coffee shops and rooftop views.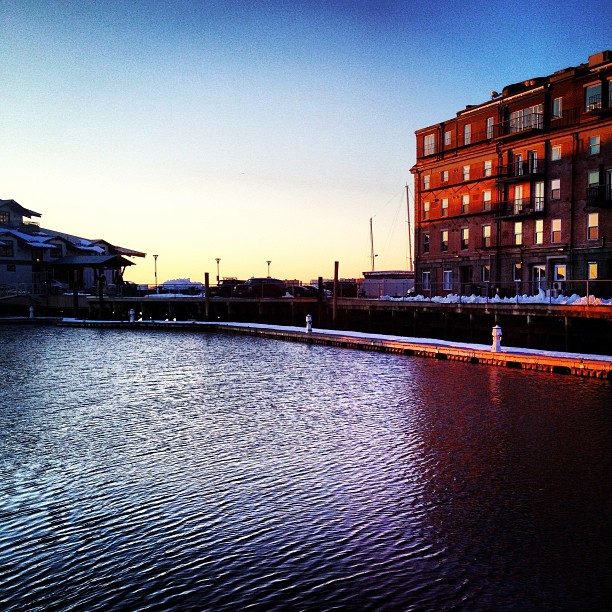 Sunrise view from the houseboat loft.
A fat cat in the window in Jamaica Plain: the adorable neighborhood where Andrew and JoAnna just bought a house!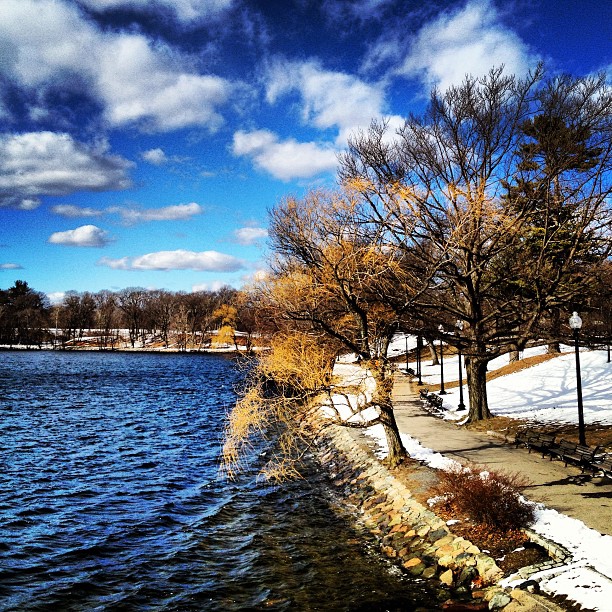 It was a bit too chilly for a walk around the pond, but it was still a beautiful place to breathe in the crisp air and sunshine.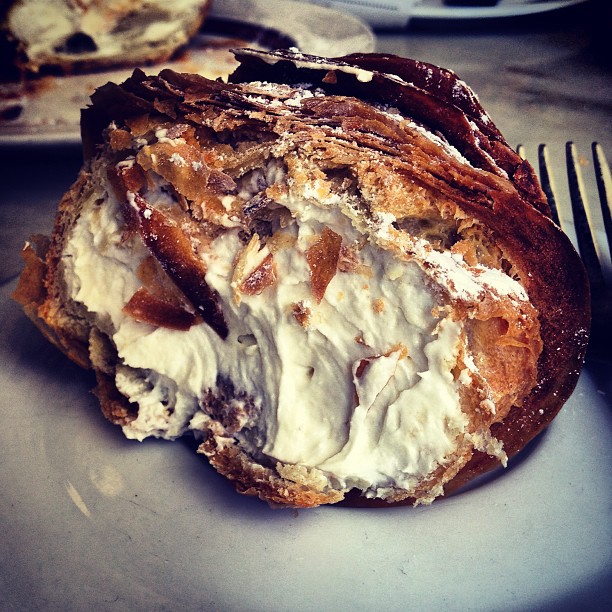 After a Saturday morning yoga class, we indulged in cappuccinos and flaky, creamy lobster rolls at Caffe Vittoria in North End.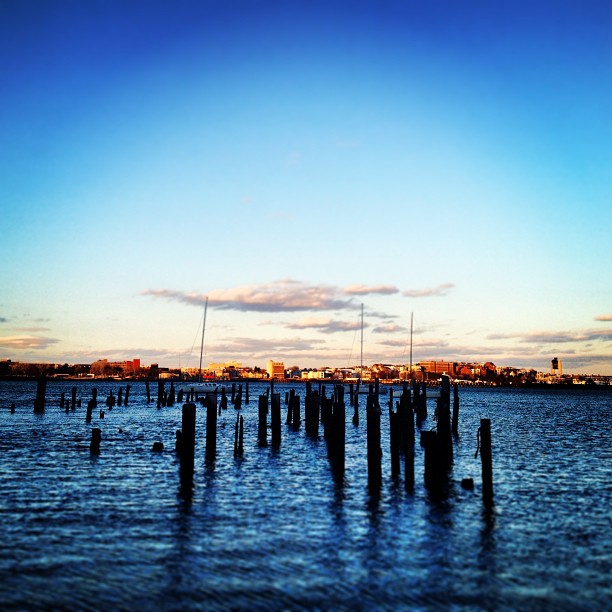 Sunset from the houseboat dock.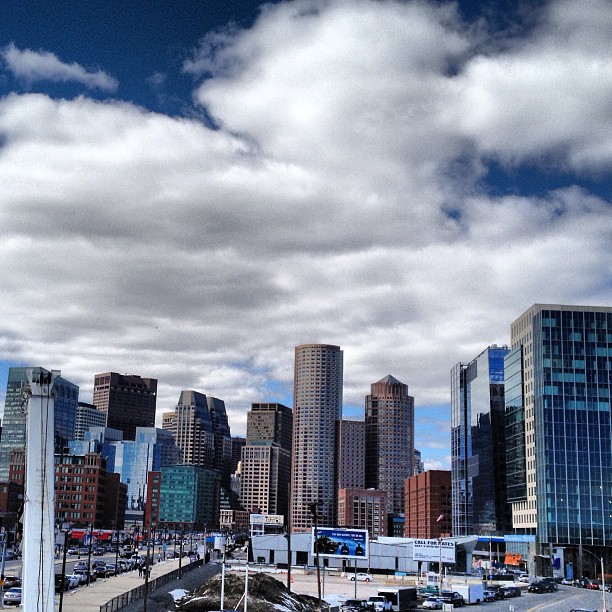 The Boston skyline–ain't she a beaut?
What's your favorite photo of Boston?