How to save money while living in NYC
One of the most common questions I receive is how I've afforded to travel so much. I'm not a trust-fund kid or a full-time travel blogger; I'm currently working full-time in New York City. I've traveled because I work, I save, I live frugally and I make travel a priority–no matter where I am in the world.
I did grow up with a mother who was very financially savvy with an incredible entrepreneurial spirit, and she encouraged much of the same in me. I grew up collecting cans and bottles in my red wagon, selling lemonade, walking dogs: ah, the life of a kid in the suburbs! When I was about 9 years old, I sold cans of soda out of my wagon to the high school kids after school on Fridays: I searched for soda coupons in the grocery store mailers, created a budget, had a good rapport with my regular customers. This was all for my college fund, and then, as I grew more independent, my car fund.
I will admit that one of the things that has made it much easier for me to travel and take risks is the result of my parents' financial management, many long hours at the library and the lovely taxpayers of California: I was able to graduate college without any debt. That meant I went straight into my first job (and my very cheap first apartment) able to save up a good chunk of change before moving to Nice. I also worked full-time in Nice and worked full-time in Melbourne: so while I've "traveled" quite a lot, I've spent plenty of my time abroad earning money to travel more. [See: what do you need to move to a new city?]
Now that I'm living in New York City, I work full-time at a start-up (in addition to blogging, volunteering and trying to maintain an active social life). While it is VERY easy to burn through cash living here–all of that fun stuff to do costs money!–I've been able to build up my travel fund slowly but surely through a few tried-and-true methods:

Get subway-savvy
Cabs are cheap in New York City, so it's easy to fall into the habit of grabbing one on your way out or if you're running late. But those $15 and $20 charges add up quickly. I spend $112 a month on an unlimited MetroCard: for me, that is my transportation cost for the month. I walk if the weather's nice or if I'm not going far; other than that, I take the subway or the bus. It might not be as glamorous, but if I've already paid for it–might as well use it!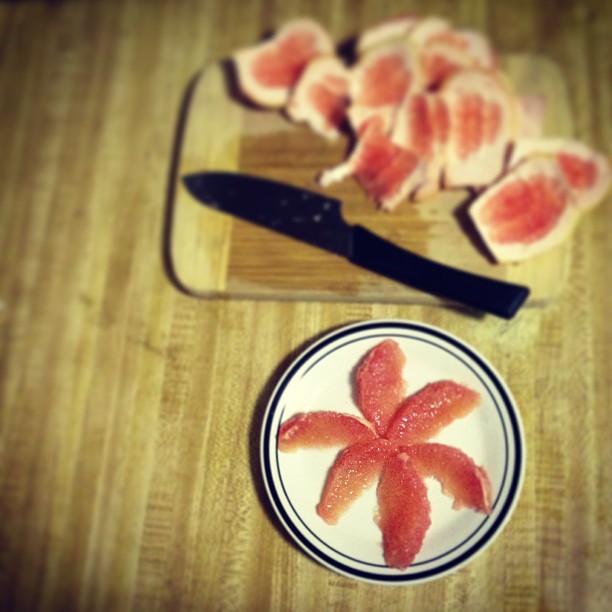 Be your own top chef
Eating lunch out is another charge that adds up super quickly: $10 for a salad doesn't seem too extreme, until you realize that you've spent $50 on what would have cost half as much to make yourself. I pack my own snacks and lunches every morning, and that extra 20 minutes of slicing and dicing is money in my pocket. And as much as I love taste-testing my way around New York's restaurants and bars, I try to limit myself to the weekend and an occasional happy hour.
Culture doesn't have to cost
Most museums in New York City have at least one "free" day a week or a month: research online to find out when that is. If you're a Bank of America cardholder, you also have free access to a number of museums in New York City (and across the United States) on the first weekend of each month. Also, don't forget that some museums have a "suggested donation" instead of admission–so you can legitimately pay $1 and get in, even if the sign says $25.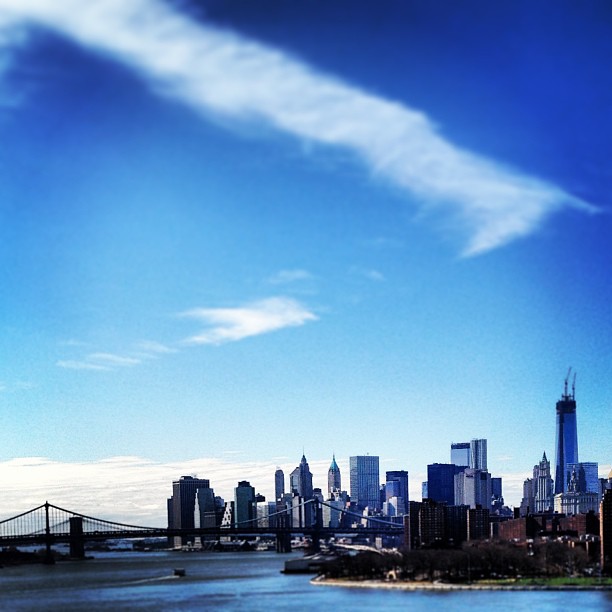 Start running
I'm a big fan of the completely free outdoor workout: a nice run across the bridge and then utilizing park equipment for push-ups, sit-ups and pull-ups. I've heard of plenty of people hopping around from gym to gym taking advantage of first-month specials: if you're not picky about place, it's a great way to save some serious cash. Personally, I like to get into a groove of a gym layout and class schedule–so I always go for the membership instead of drop-in rates. It usually requires a bit more upfront cash or a time commitment, but it's so much cheaper in the long run.
Explore the outdoors
My favorite weekend activities (especially now that the weather is nice again!): walk the High Line, wander through Chelsea Markets or SoHo, lie out and read magazines at Central Park or the East River Waterfront. Walk around a new neighborhood with my camera, walk across a bridge at sunset. Basically, enjoy the incredible ambiance and diversity of the city's neighborhoods without spending any money.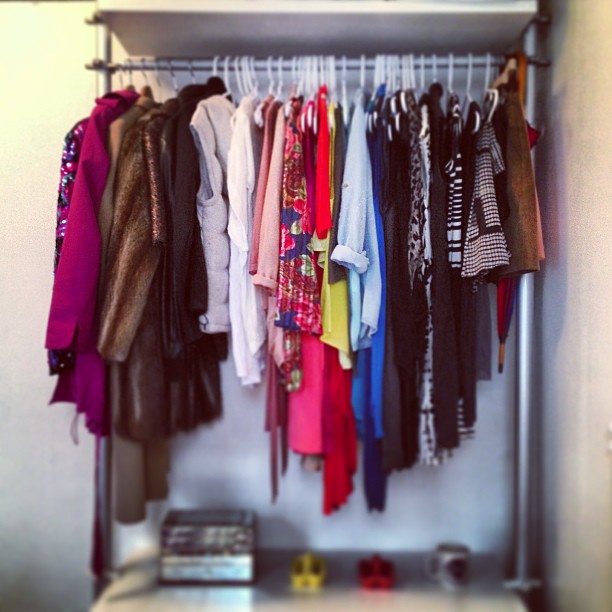 Invest in clothes
When it comes to a solid wardrobe–whether you're living out of a backpack or a teeny-tiny closet–less is more. I invest in good quality staples, making sure that each piece works with plenty of other pieces in my wardrobe. I'm a big fan of solid colors, simple dresses and scarves for this reason. I end up saving since I'm not constantly replacing basic items or wasting cash on trendy impulse purchases.
[See: how not to look like a backpacker while living out of a backpack]
Don't pay your bank
Don't live beyond your means: as soon as you start, you start falling massively behind. Overdraft fees and credit card interest are the WORST THINGS EVER in my opinion: why would you be giving your hard-earned money away for nothing?! Pay your credit cards off; don't buy things you don't need.
Note: When I'm traveling abroad, the one thing I don't scrimp on is travel insurance: it might cost a bit upfront, but it will end up saving you heaps of money if you have anything goes wrong–and this is travel. Everything goes wrong!