Guest Post: Why being an au pair rocked
When I was 18, I flew to Paris with the intention of spending my summer as an au pair for a family in a village in northeastern France. I was miserable: the village didn't even have a bakery (in France!) and I was spending my days with an one-year-old and an infant. Not the best set-up to interact with French people and learn French. After about two weeks, I decided to quit and move to Paris for the rest of the summer: I took classes at Alliance Francaise and had my first taste of big-city living. Ever since that summer, I've always been curious about other au pair experiences–I do think that it's still an incredible way to learn the language and the culture, but I do recommend making sure you're in an environment that suits you.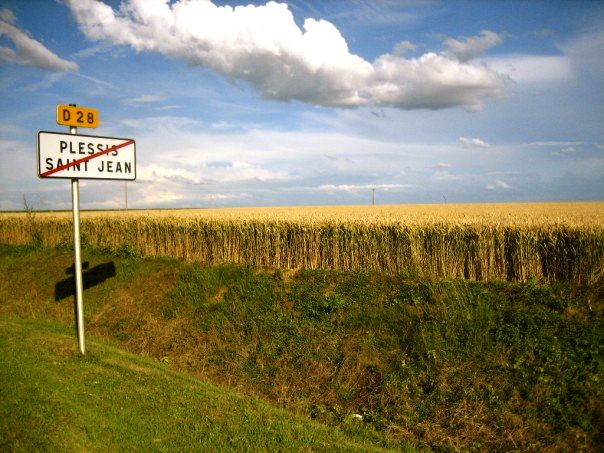 It's not all Disneyland Paris deals and sunny afternoons at the Jardins de Luxembourg, but as Vanessa details in the guest post below: it's a pretty fantastic way to have the experience of living and working in France.
To say I was "restless" my last semester of college wouldn't begin to cover how antsy my feet were to get moving. I had just returned from an amazing semester abroad at Oxford while squeezing in a whirlwind tour of 12 different European countries.
With student loans and a frustration for classroom learning, I didn't know what untraditional post-school options I had.
Then, one glorious day, my French professor said the fateful words to me,
"Why don't you go to France and be a jeune fille au pair, like a nanny? "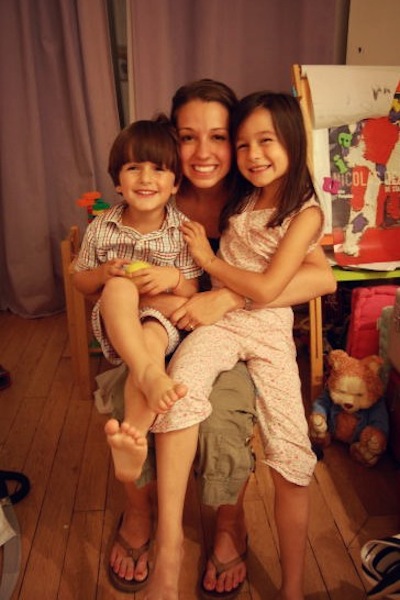 Hey, I could do that! The neighborhood kids begged their moms to leave sooner so that babysitter Vanessa could come and play. Not to mention that my lifelong dream was to finally say the sentence, "Yes, I'm fluent in [insert foreign language here]." Maybe that day would come sooner than expected!
Within days (seriously!), a French family contacted me, and by August I was on the plane furiously reviewing French 101, the only French class I'd taken.
The French are notorious for being, well, particular. How could I assume my new family would be any different?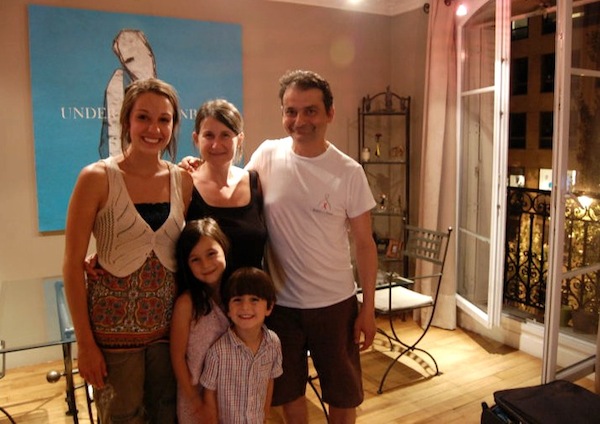 My relief was overwhelming when Emmanuelle, my "French mom," excitedly ran up to me in the airport and gave me a bisou on both cheeks. She eagerly chatted with me on the drive to the family's home just north of the Arc de Triomphe. I timidly nodded along, only catching words here and there… until she asked me a question. "Oh god, she's going to realize that I didn't understand anything that she just said," I worried. I looked pitifully at her and pulled my best, "Pardon?" Then she handed me her cell phone and said with a smile, "Maman." Aha! She wanted me to tell my mom I arrived! Phew!
My first week with the family was a whirlwind of hospitality.
The parents were so patient when I spoke; the children snuggled up to me (after I gave them the presents I brought from America); and Paris, well, Paris and I began a beautiful French love affair.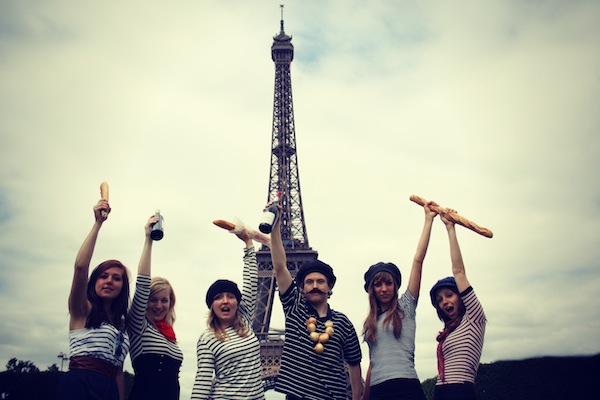 For the next year, my life consisted of going to French class in the morning, picnicking and frolicking around Paris until late afternoon, picking up the two kids from school, playing in the park until dinner time, preparing a simple dinner for the children and me, bathing them, and putting them to bed (with a story and a song, if they were lucky). After 8:30pm, I was free to do as I pleased… and often found myself out dancing, eating, and shenanigan-ing (did I make up that verb?) around Paris.
While most of my friends were other foreign au pairs, and not true French people, we all spoke French together. Nothing surprises a Parisian like an Austrian, German, Swede, and American enthusiastically speaking imperfect French together on the metro!
Thanks to the patience of Emmanuelle, the children incessantly saying the same words over and over again until I understood, my out-of-the-box French teacher Patrick, and my au pair friends, within one year I could understand 99% of what was spoken to me and respond 500% better than when I first arrived in France.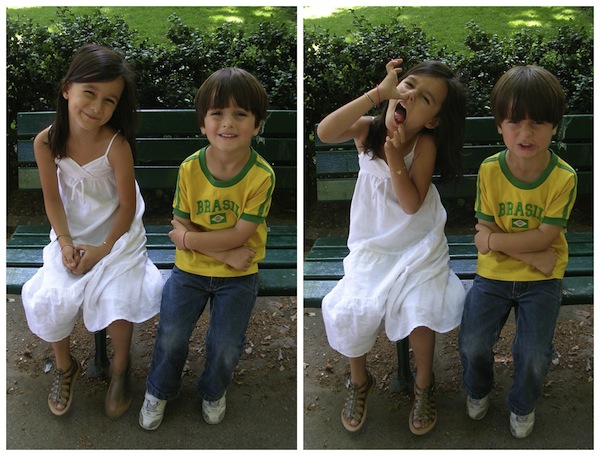 Being an au pair not only gave me an answer to the relentless, "So, what are you doing after you graduate?" question, but the hungry travel bug inside of me got fed.
Living and working with a French family was better than anything I could have imagined. Two and a half years later, I still Skype with my French munchkins and dream about the day when I have enough money saved to go back to Paris and see them again.
If you happen to be wandering around Paris and see these two cuties playing in a park, give them a big bisou for me!
Hi, I'm Vanessa from the travel blog Sautéed Happy Family! If you like to explore the world and be generally awesome, feel free to connect with our blog, Facebook, and Twitter! I'd love to hear from you!