Postcard from the Las Vegas Strip, via Instagram
I spent last week in Las Vegas and managed to get through a whole seven days without setting foot in a single club. Between catching the flu the week before and the stress of managing my very first trade show, I was simply thrilled to have an entire fancy hotel room to myself–especially when the room was probably twice the size of the Lower East Side apartment that I share with two other girls! Fluffy pillows, floor to ceiling windows, housekeeping, a bill that I wasn't paying and a conference in the conference center: I barely left the MGM Grand complex for five days.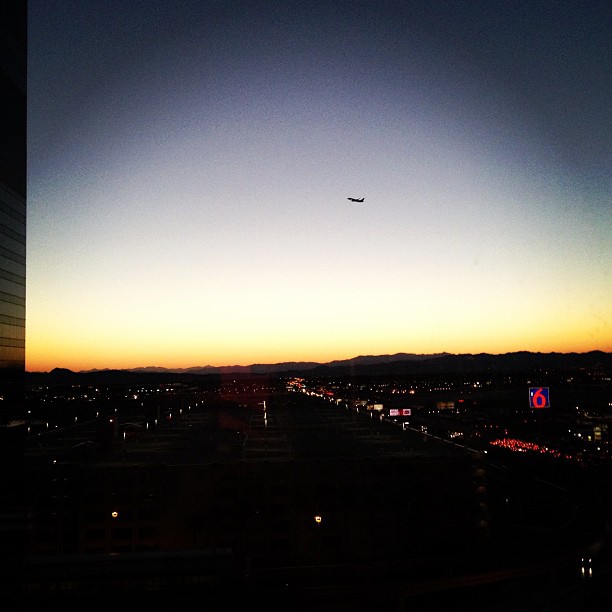 I woke up before the sun most days, simply for the simple pleasure of a few extra minutes in bed watching the sky steadily turn golden and the airplanes speed through the sky. I squeezed in every ounce of sunshine I could, eating breakfast by the pool and going straight from the trade show floor to my bikini for a few rays before the sun slipped behind the buildings. Even so, it was a reminder of why I was glad that I gave Las Vegas a second chance: gorgeous weather, good food and fancy hotel digs are all very good things.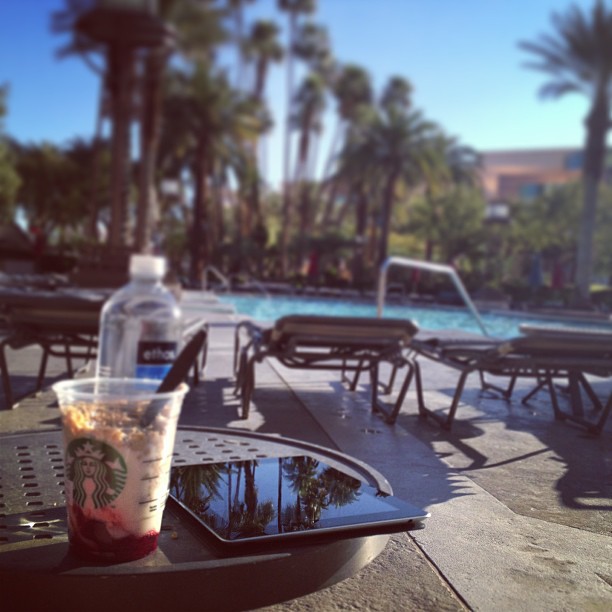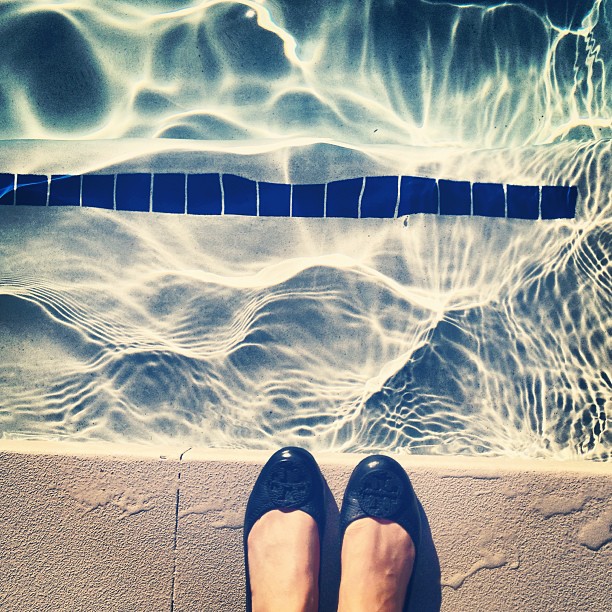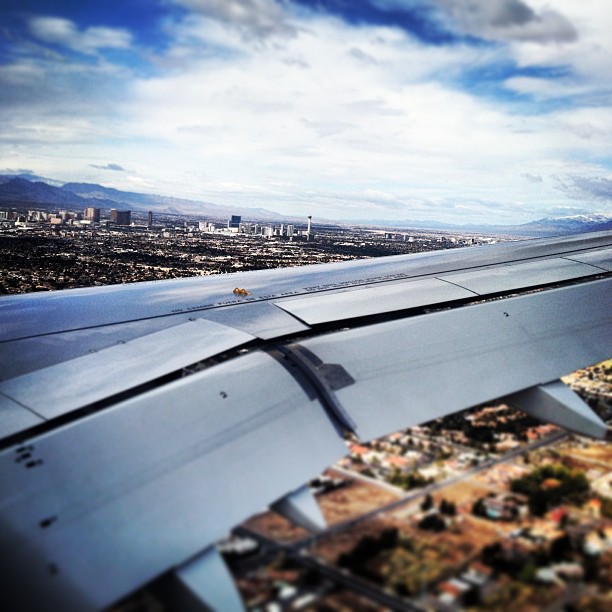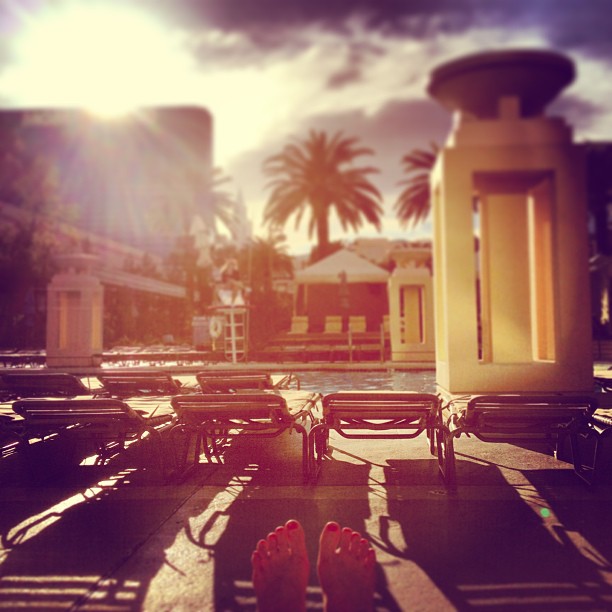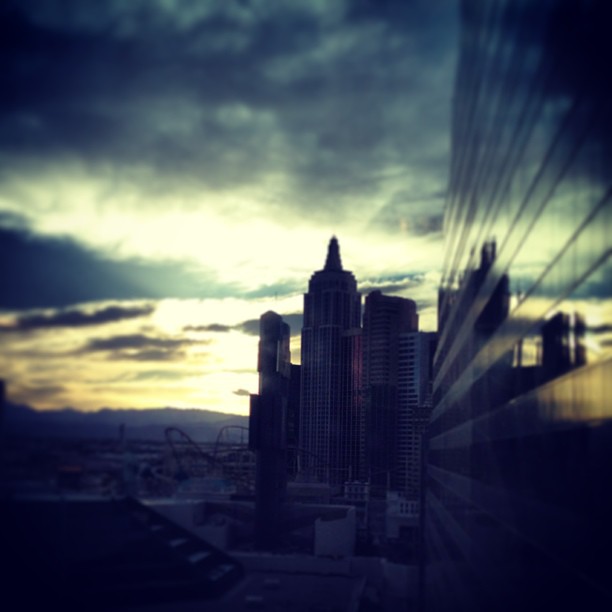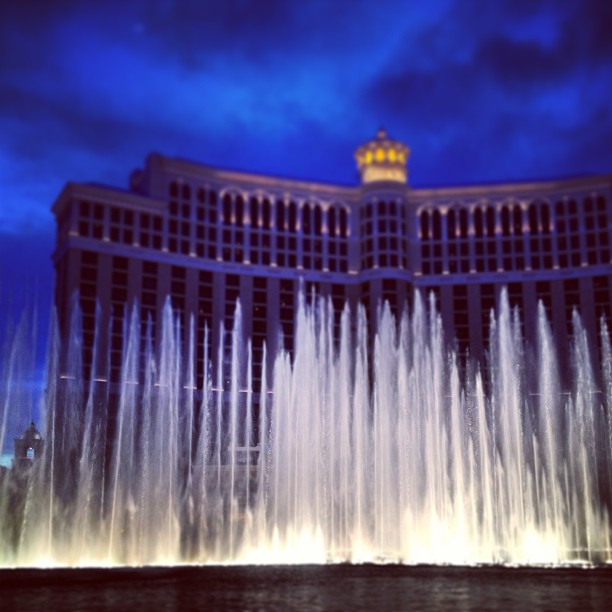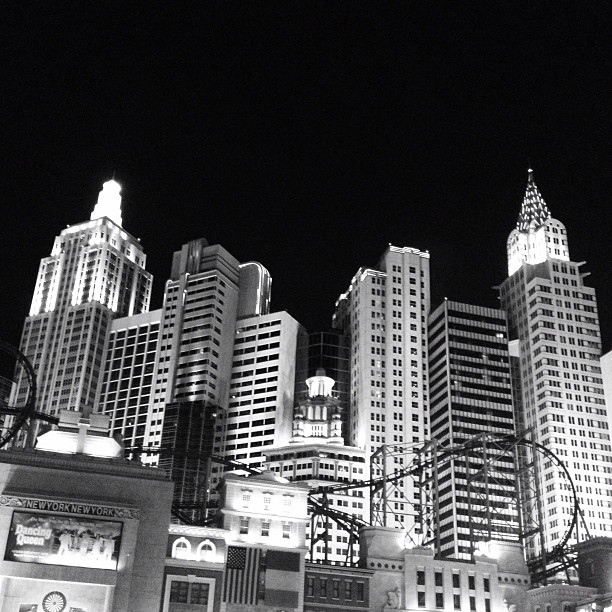 What's your favorite photo of the Las Vegas Strip? 
p.s. Follow my Instagram in real time at @cestchristine.