Postcard from the swings
This is a little departure from my regular "postcard" posts, but, alas, my external hard drive is broken (with, you know, all of my photos since 2009–don't even offer any insight on the importance of backing things up as I assure I have already yelled it to myself in my head) and the wifi at my house is also broken (I've been relishing in evening books instead of blogs!).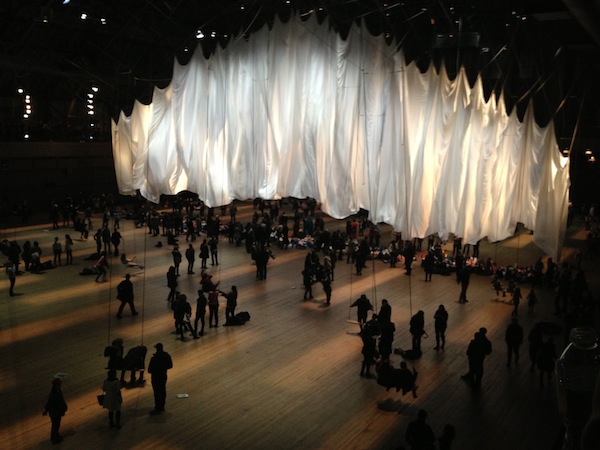 So, you're stuck looking at unedited iPhone photos of something really cool that I didn't plan on blogging about. Formally known as The Event of a Thread, an installation by Ann Hamilton at the Park Avenue Armory, I referred to it as "the giant swings" for weeks. It was a crazy art installation that incorporated swings–for people to actually swing on!–and a giant sheet, an elaborate rope-pulley system, and more curiously, pigeons and an opera singer.
But really, we were there for the swings. As my friend Aly said: "I didn't expect to feel such overwhelming joy from swinging." But we did, and it was totally worth the two-hour wait that wrapped around a city block in the New York City January chill (another important lesson in not waiting until the last day to visit an installation). This weekend, I won't be doing anything nearly as cool but I will be working on getting both my external hard drive and wifi fixed.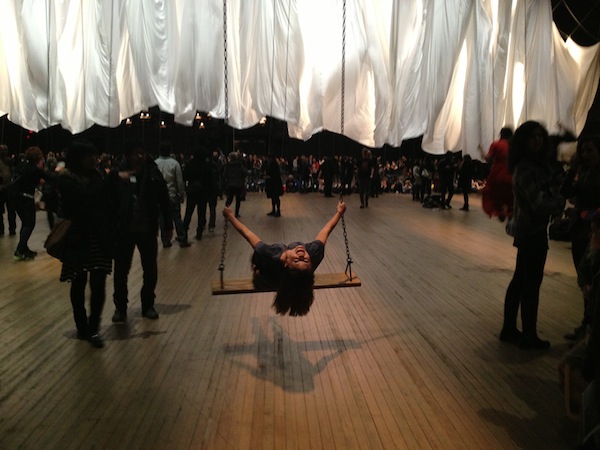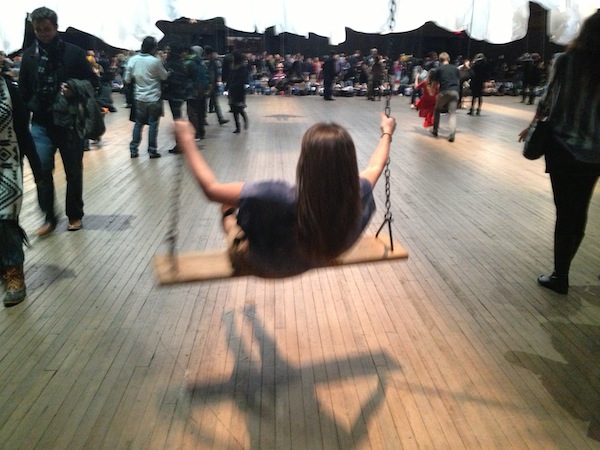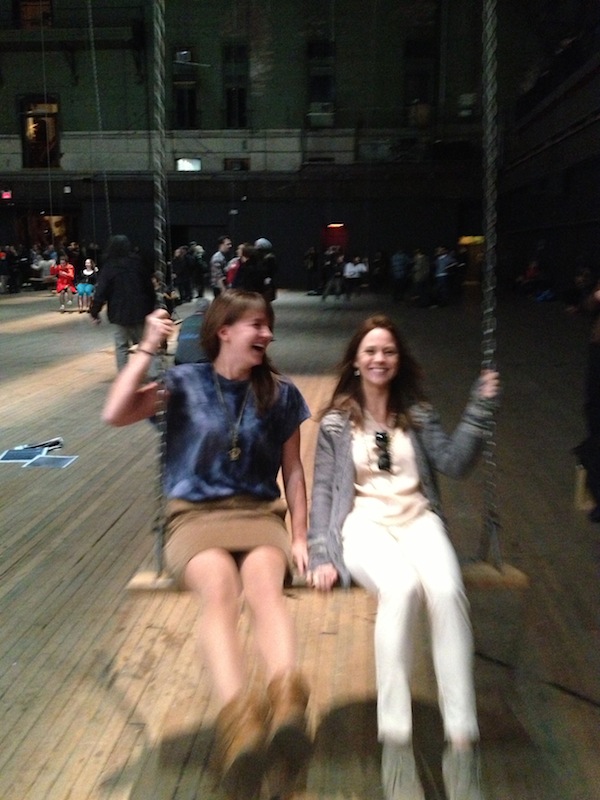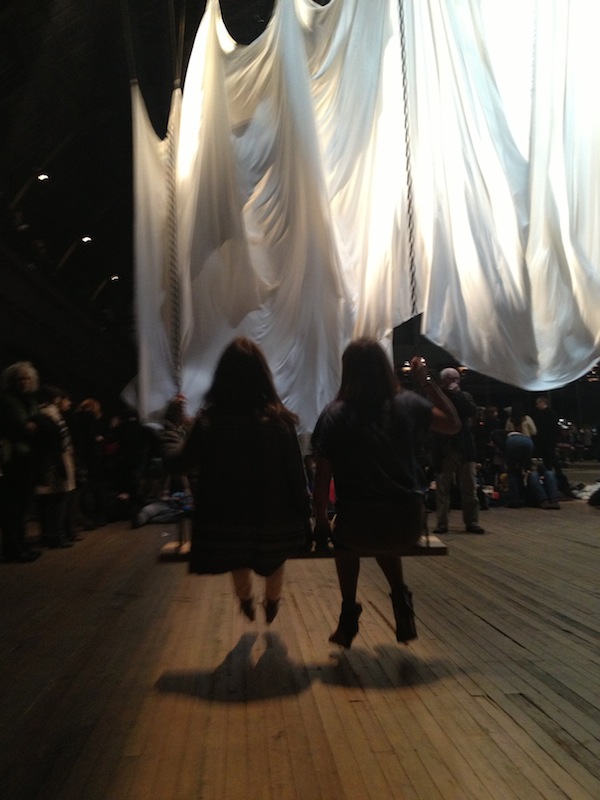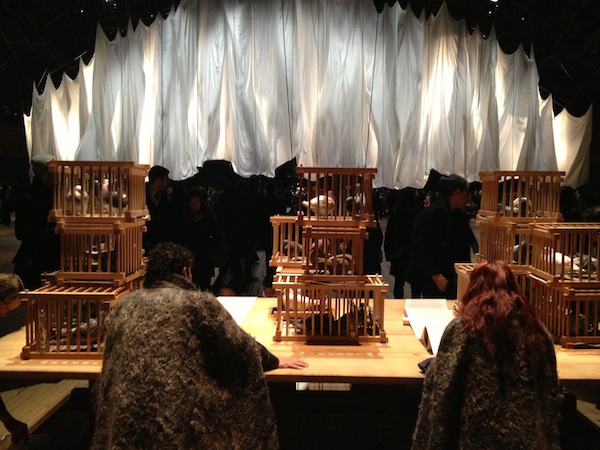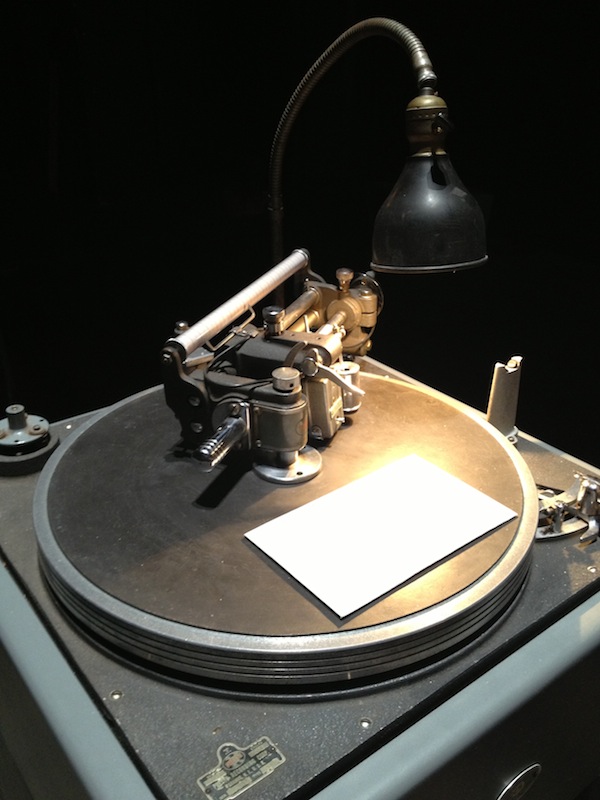 Paper reads: "Approximately 20 minutes before closing, a singer appears on the balcony at the west end of the drill hall. This machine cuts a record of their song. On the following day, when the exhibition opens, the previous recordings play."