Postcard from the High Line
While I feel like I'm constantly walking in Manhattan–darting through crowded sidewalks, trudging up stairs, ambling along the streets lined with shops–I rarely feel like I have a chance to stroll. Everyone in New York City has a purpose, a place to be, a reason to be pounding the pavement in their sky-high heels or designer sneakers.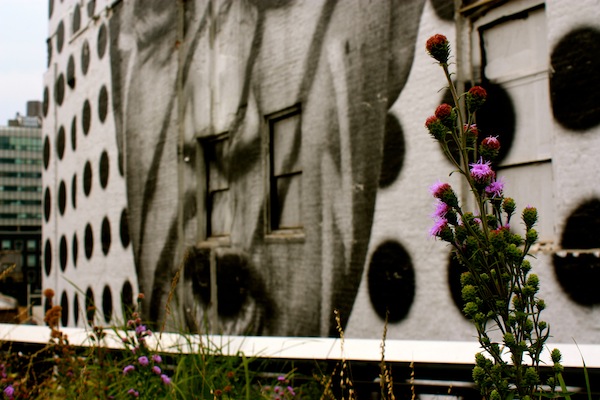 Built on an historic freight rail train line elevated above the streets on Manhattan's West Side, however, the High Line feels worlds away from the pressing ambition and storied rush below. Inspired by the Promenade Plantée in Paris, the High Line has been open as a public space since 1999. In addition to the flowers and greenery, it's also become a popular place for both sanctioned and not-quite-sanctioned street art.
The High Line has quickly become one of my favorite destinations in the city, whether I'm giving out-of-town friends a break from the touristy sites or whether I just want a quiet stroll with a proper latte from Blue Bottle. And after reading this piece on street art on the High Line, I'm already itching to back and see if I can find the pieces I missed.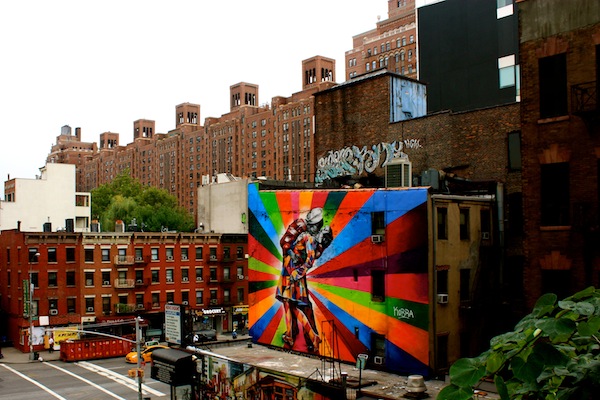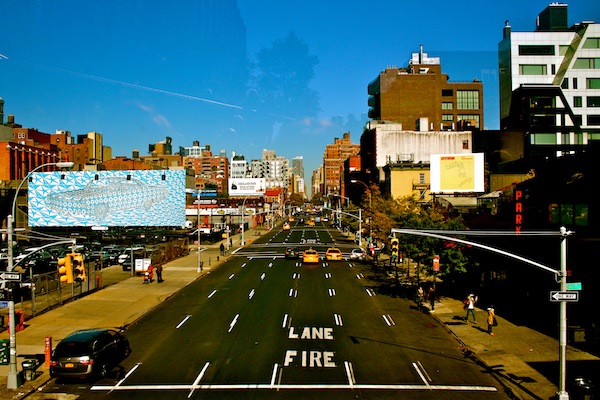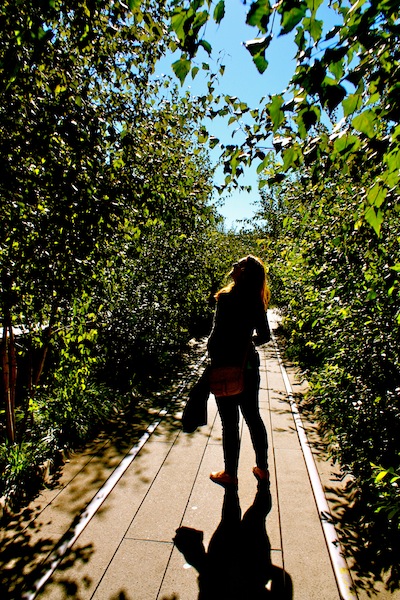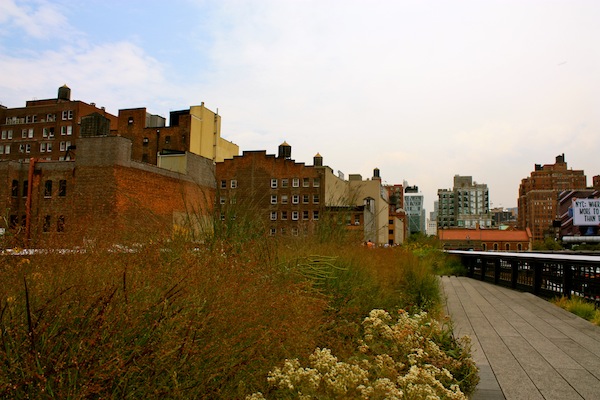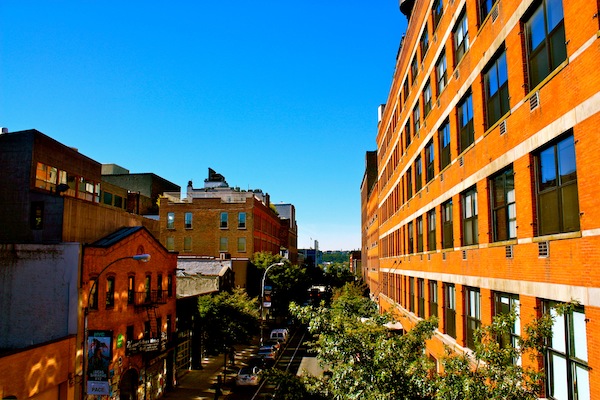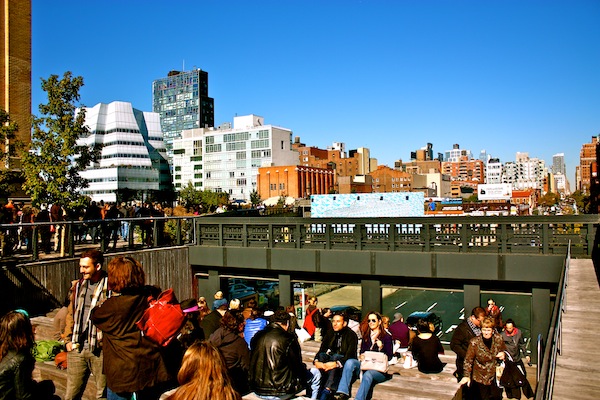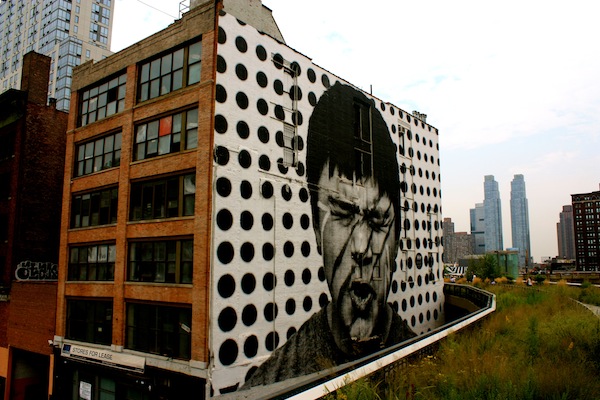 What's your favorite photo of the High Line? 
 p.s. special thanks to Kate for always being completely photogenic while totally unposed!