Postcard from the Brooklyn Bridge
The Brooklyn Bridge has quickly become one of my favorite "touristy" spots in New York City. It's the perfect vantage point for a beautiful sunset, a relaxing walk on a sunny day or just a nice way to get from Brooklyn to downtown Manhattan.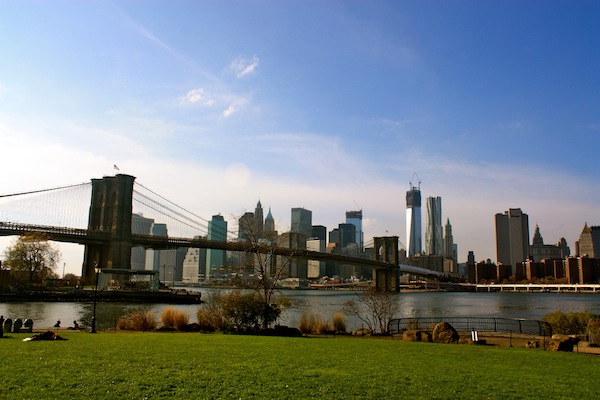 One of the oldest suspension bridges in the United States–and the longest one in the world for more than 20 years after it opened in 1883–the Brooklyn Bridge features prominently in many movies, TV shows and literature. It's certainly New York City's most famous bridge and  one of the most pleasant to walk over: you're not competing to have a conversation above a rumbling train, like you do on the Manhattan or Williamsburg Bridges. I've visited a few times, alone and with friends, and I'm always tempted to go back again: it's definitely one of my favorite places to capture the gorgeous Manhattan skyline.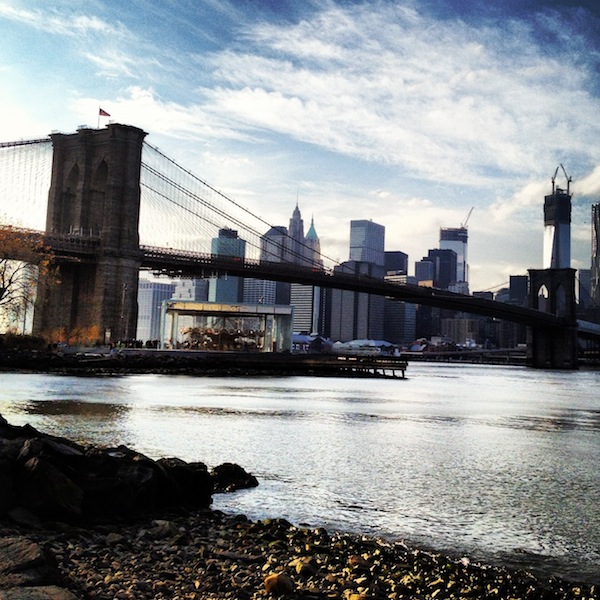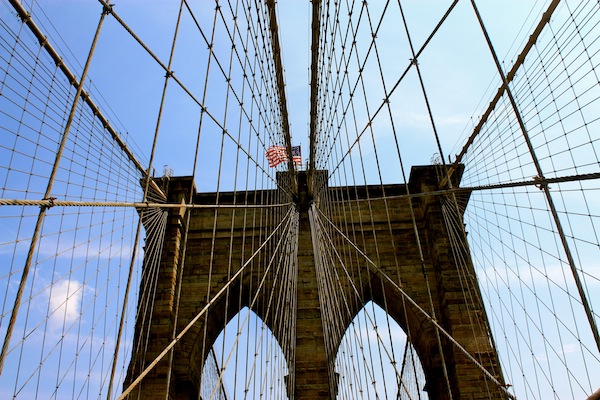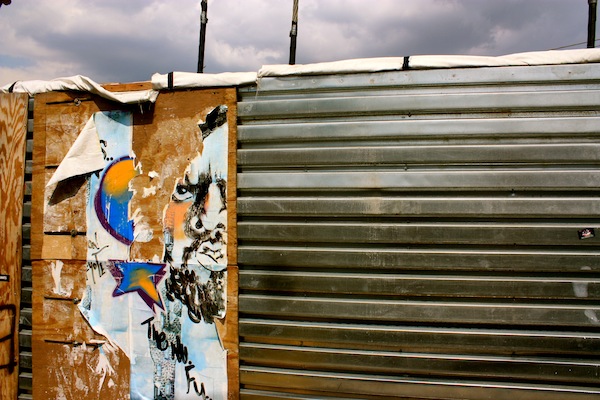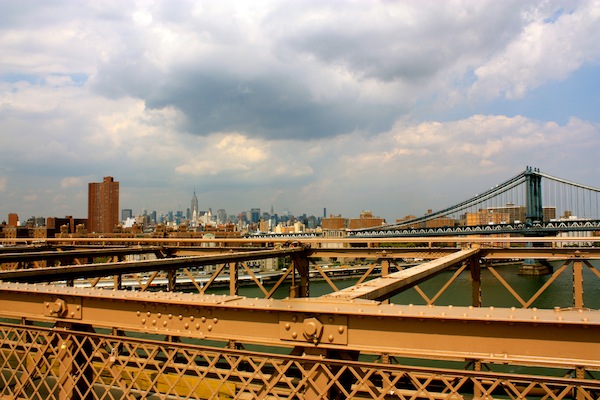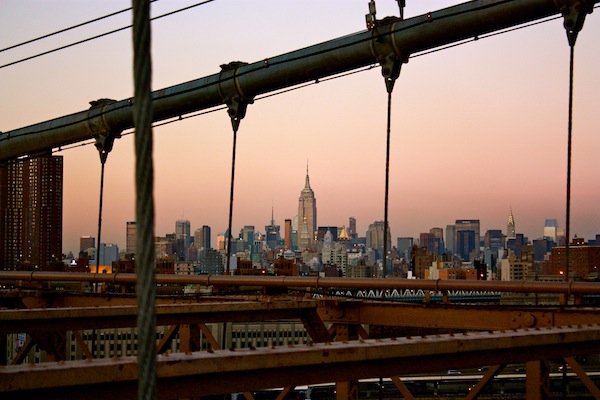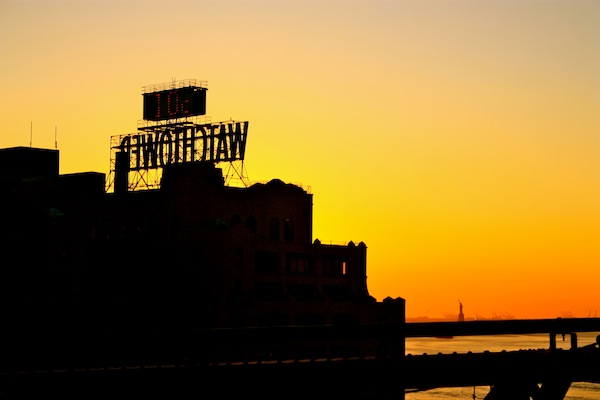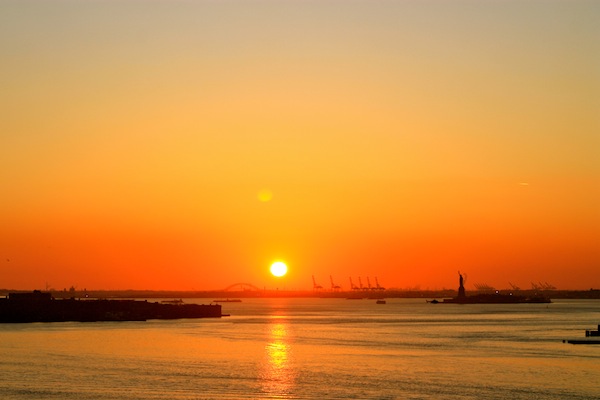 What's your favorite photo of/from the Brooklyn Bridge?