The perfect travel dress (and a Shabby Apple giveaway!)
I fully believe in the power of a good travel dress. A good travel dress can be dressed up or dressed down, can go effortlessly from day to night, will work with practically any shoes or accessories and doesn't wrinkle or show much wear. It's a whole outfit in itself, which is key no matter how much room you have in your luggage.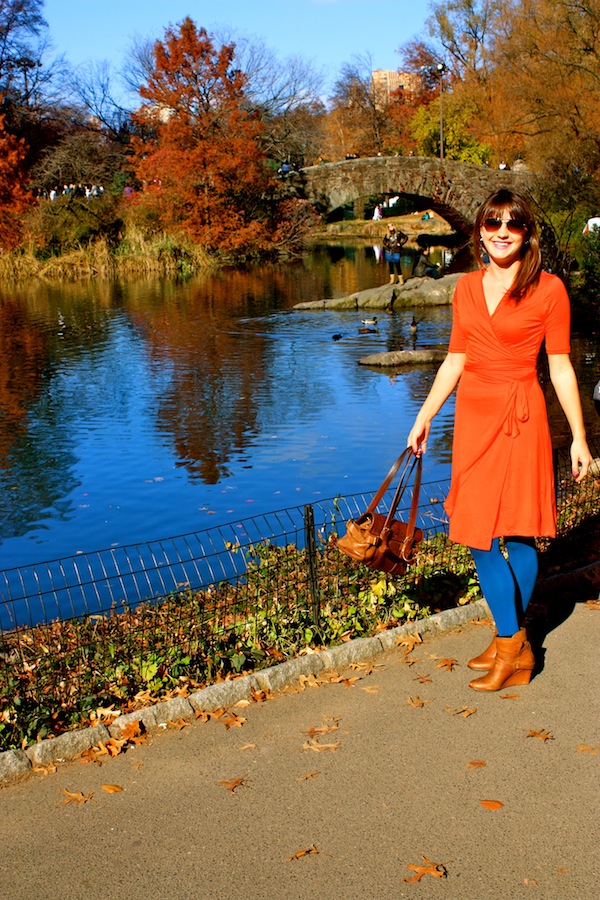 Dresses are also a great way to not look like a backpacker while living out of a backpack. So when Shabby Apple contacted me about trying out one of their casual dresses, I was immediately on the hunt for one that would be a good addition to my super limited travel wardrobe–regardless of my current closet set-up in the city.
The Shabby Apple Polly Hill dress totally fit the bill: brightly colored, flattering wrap style, easy to roll up without taking up much space, in a material that doesn't wrinkle easily. I wore it for Thanksgiving Day, from chilly morning parade watching to sunny picnic-ing in Central Park to evening dim sum and drinks (yup, that was the itinerary on Friendsgiving!). Even though it works well with tights, an insulated vest and a cardigan, I also think it'll be perfect with wedge sandals in the summer–or in Miami in a couple of weeks.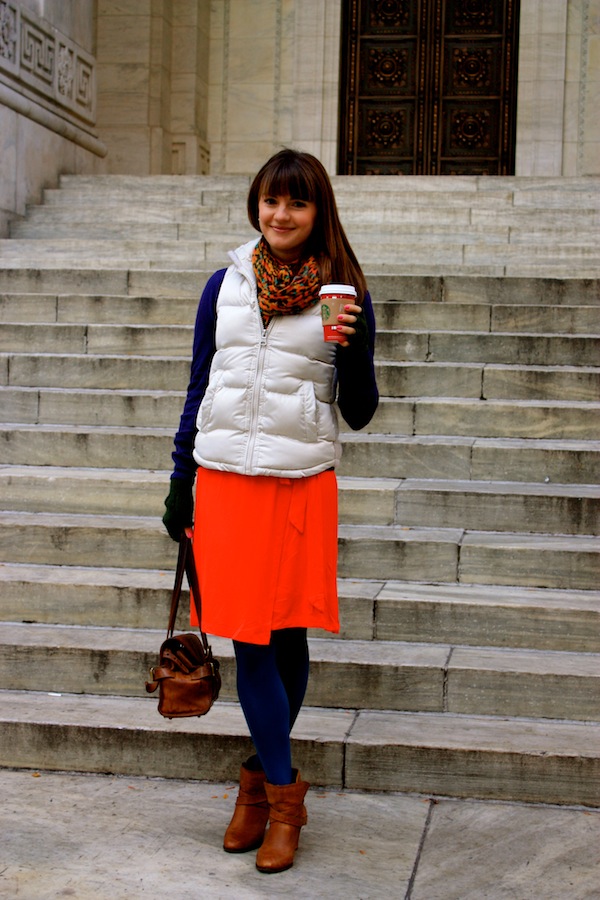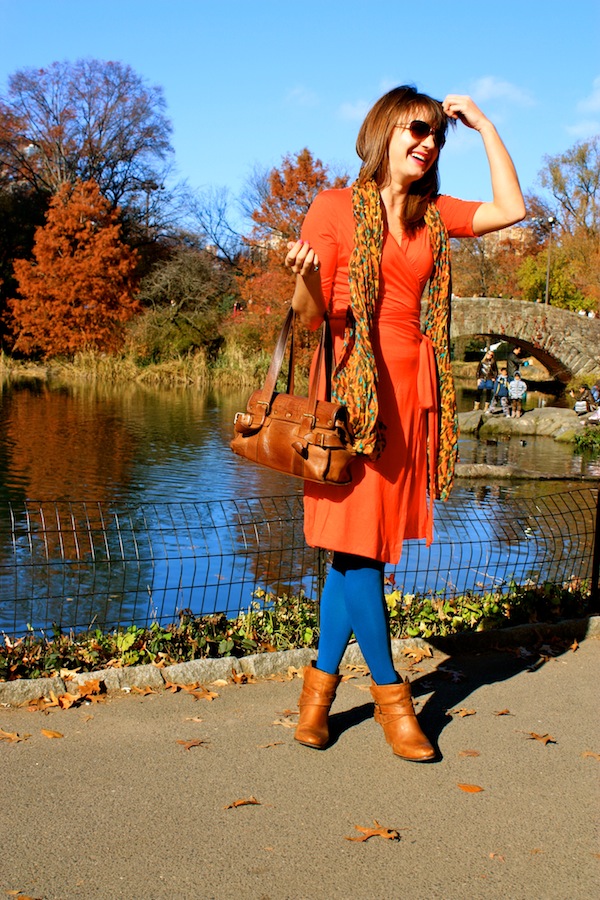 Shabby Apple has generously agreed to give away a $50 gift certificate to the lady who wants to brighten up her travel wardrobe in the new year.
To enter: head over to the Shabby Apple website and then leave a comment below with your favorite Shabby Apple product. For additional entries, you can:
The winner will be announced on Friday, December 14.
Note: you must have a U.S. shipping address to be eligible to win.