2012 resolutions: what I did more (and less) of this year
When I was looking for a photo to sum up 2012, it was tough for me to find one. Would I remember 2012 as the year that I explored Southeast Asia for the first time, that I sailed through the Adriatic and the Caribbean, that I drove across the USA or that I moved to New York City?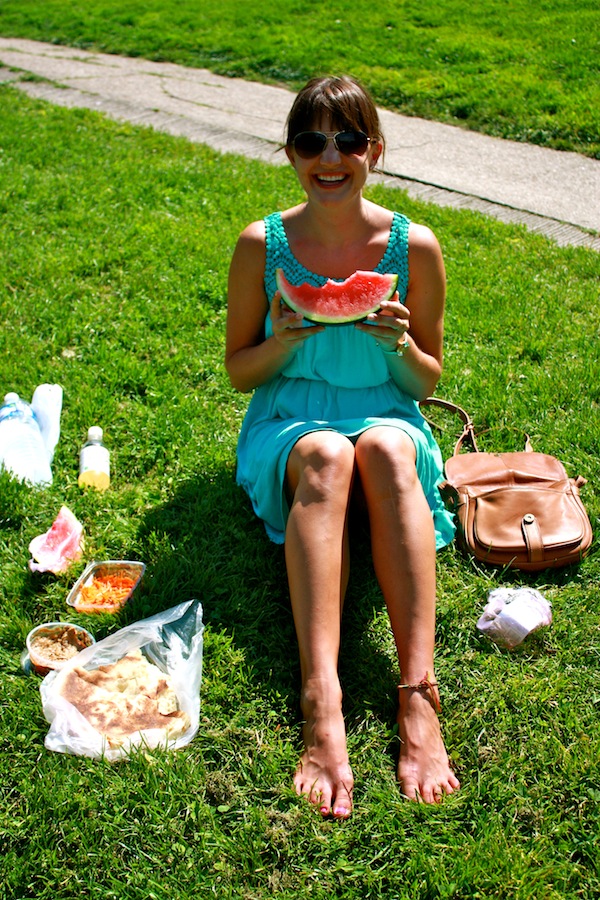 In the end, I chose a picture where I'm the happiest. My best friend says that when I'm really happy (generally mid-laugh), my nose squishes up: that never happens in my carefully posed, accompanied-by-skinny-arm smiles. In the above photo, I'm having a picnic in Buttes-Chaumont Park in Paris this June: brilliant sunshine, excellent company, not a worry in the world. It was a good day in the middle of a very good year.
I think that's what I'll remember most about 2012: being happy. It wasn't the easiest year: it had plenty of challenges, doubting and a loss that was greatly felt. But it was a year in which I achieved much of what I set out to achieve–as evidenced by my new year's resolutions, which I originally shared at the end of 2011. Here's how I fared:
See more sunrises: For this resolution, I'm going quality over quantity. I didn't wake up in the darkness too often–or ever, really. I had the best of intentions when I set my alarm for sunrise yoga or early morning runs, but my snooze button often got the best of me. But I did witness one of the most incredible sunrises of my life while sailing the San Blas Islands. One night, I stayed up talking about everything under the moon under the stars with a new friend on the top deck. As dusk turned to dawn, an absolutely beautiful sunrise unfolded around us: we decided not to run downstairs to grab our cameras and instead to simply enjoy the moment together. It was awesome. Even in this age of digital sharing, I don't think anything can beat the images that we can't catch on a camera.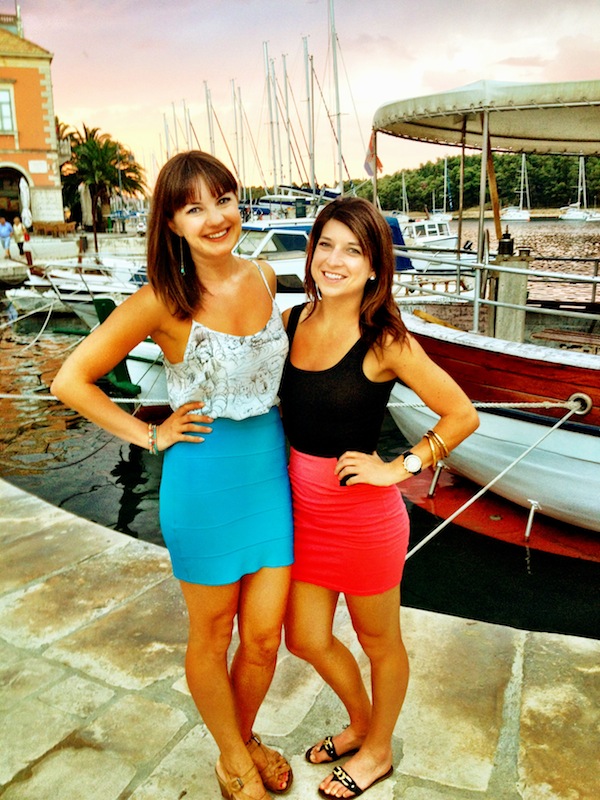 Travel with my best friends: Croatia with Kelsey, a sorority BFF. Paris with Nevin, one of my Nice favorites. Catching up with friends in Nice, like Amy and Rosa. Driving across the USA with Renee, my Australian road trip buddy. Sailing the San Blas Islands with Jess, an instant friend from Melbourne. And next week, I'll be going to S.S. Coachella and soaking up the sunshine in Miami with Miamah, my best friend since freshman year of high school (whom I've NEVER traveled with). The solo travel I did this year was brilliant, but honestly–I don't think anything can beat the shared memories of exploring a new (or familiar) city together. The shared experiences ended up being the best holiday vacations possible.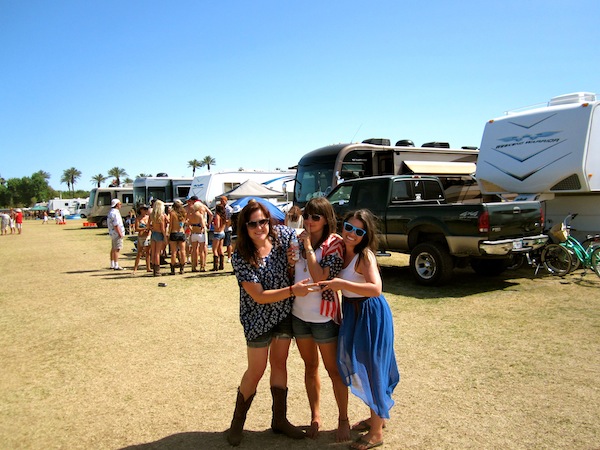 Go to at least one music festival: I slipped into my cowboy boots for Stagecoach Country Music Festival in April and I'll be rocking in a bikini at the first-ever S.S. Coachella to the Bahamas. Expensive, yes–but the memories are priceless.
Only say "I'm sorry" when I really mean it: I still say "I'm sorry" far too often, but I am much more aware of it. Whenever I apologize, I try to ask myself if a man would apologize: would a man say sorry for making that minor mistake? Or being a few minutes late? Or making a choice that benefits him instead of others? Sometimes yes, sometimes no–but I tried to stop saying it if I hadn't done anything wrong.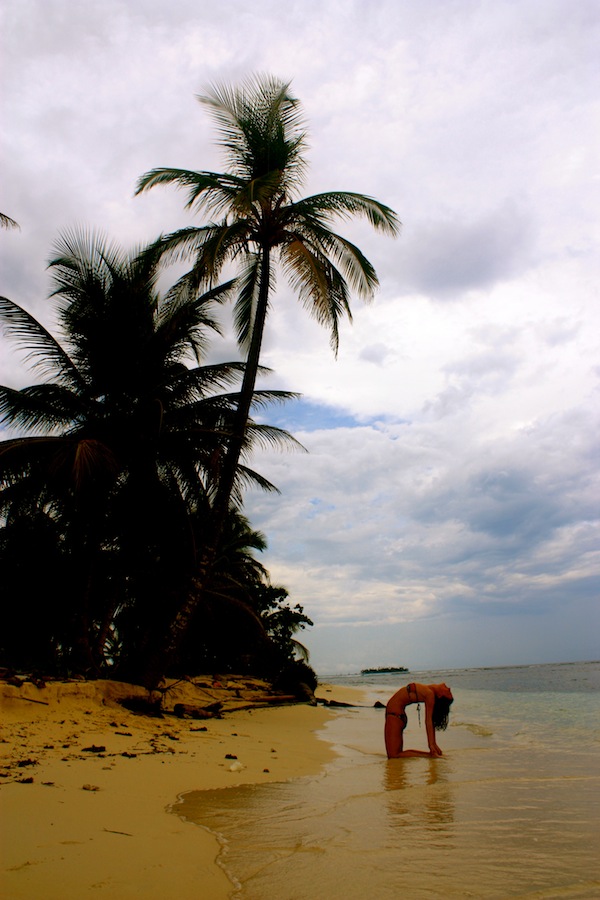 Dedicated yoga and running sesh at least once a week: Instead of maintaining that consistency, my yoga practice has been fairly all or nothing: I practiced every day for the first month of 2012 in Bali, switched between Bikram and outdoor yoga during my two months in Sacramento, committed to classes three to four times a week since moving to Williamsburg in October. Those spaces in between, the months in Thailand and Vietnam and France and Croatia and driving across the USA, were completely free of yoga. Oh, and I pretty much never ran. Something for 2013?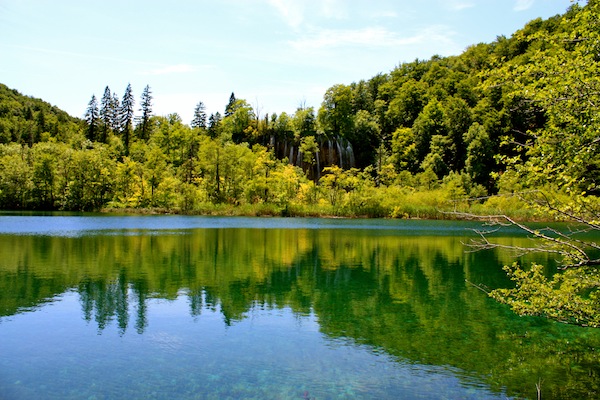 Go to Croatia: I sailed from Split to Dubrovnik with Busabout. I also explored the underrated capital of Zagreb, soaked up the natural beauty at the Plitvice Lakes and squeezed in some beach time at the coastal cities of Split and Dubrovnik. My verdict: totally, totally worth it (and ridiculously beautiful, especially via Instagram). Croatia went above and beyond even the high expectations I set for it.
Stop saying "I'm jealous": I was really conscious of this year, and it paid off: I felt so much more content in my own choices, my own body, my own place in the world than I ever have before. Focusing on all that I have, instead of comparing myself to others, paid off in confidence, happiness and a certain serenity in knowing that I was exactly where I need to be and completely capable of change.
Note: In order to fully appreciate my time with my best friend (and to maximize my tanning time), I will be offline from December 16-22. There are no posts scheduled. I hope you enjoy the break as much as I do! 
 How did you do on your 2012 resolutions?