Sailing the San Blas Islands with the Black Dragonfly
It's hard to find the most appropriate superlative to describe the five  days I spent sailing from Panama City, Panama to Cartagena, Colombia through the San Blas Islands. It was one of the most fantastic weeks of my life: incredibly relaxing, surrounded by beauty and far too much fun.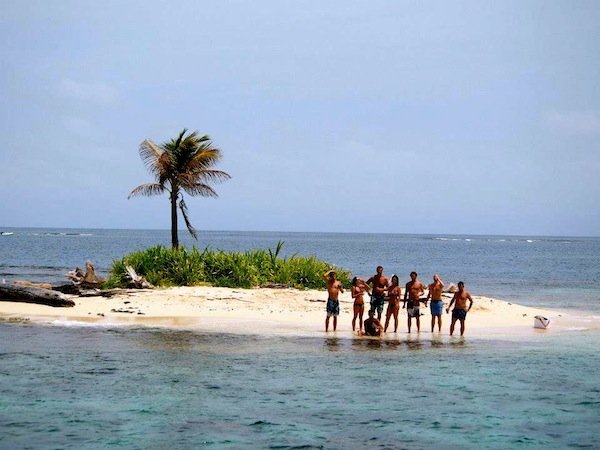 The San Blas Islands is an archipelago of approximately 378 islands, of which only about 49 are inhabited by the Kuna Indians. If you're looking for the perfect way in between Panama City and Cartagena–or just want a more laid-back sailing trip–the San Blas Islands are the way to go, and I can't recommend the experience on the Black Dragonfly enough. Here's why: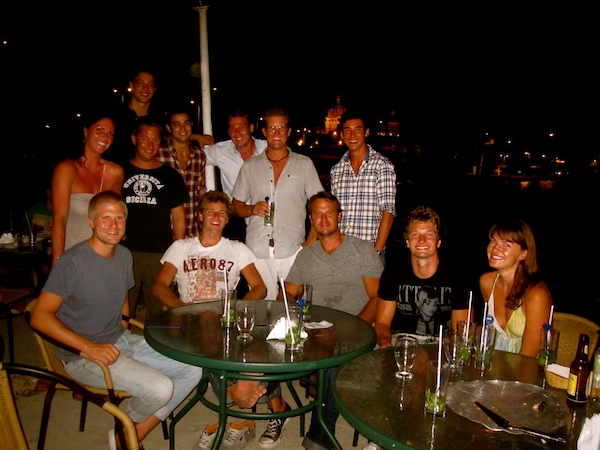 You'll meet some fantastic people.
So, this trip was a little testosterone-fueled. Seven Aussie guys (one group in their late teens, the other in their mid-twenties). One American. One Austrian. A Norwegian captain. I drank a fair bit more than I intended–have you ever heard of the left hand rule?–but heck, I had fun. The boys talked me into rope-swinging off the side of the boat, took me salsa dancing in Cartagena, reminded me that life is pretty darn good. And then there's the cook/party planner/marketing extraordinaire Jess Jones: we met in Melbourne right before she took off on a 15-month solo trip through South America, but she is one of the most fun-loving, inspirational, brighten-your-day kind of people and she absolutely takes the Black Dragonfly experience up an extra notch.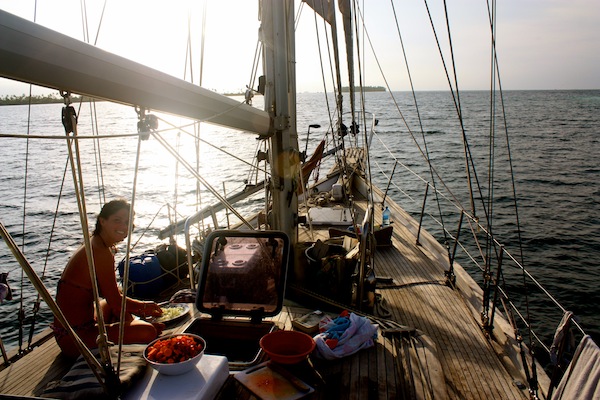 You'll eat incredibly well.
My friend Jess works as a cook on the Black Dragonfly. Not only does she have one of the best jobs in the world, but she's also extremely good at it: she whips up a mean spaghetti bolognese (and curry tuna salad, and fresh lobster in garlic butter ) on the top of a sailboat deck and in a teeny-tiny boat kitchen. In her previous life in Melbourne, she was a personal trainer and nutritionist–so I can promise that you will eat varied, healthful meals on the Black Dragonfly. And it's not just for skinny girls either: she managed to serve up second helpings most nights to a group of 10 very hungry boys, and they deemed her spaghetti bolognese the best they'd ever tasted.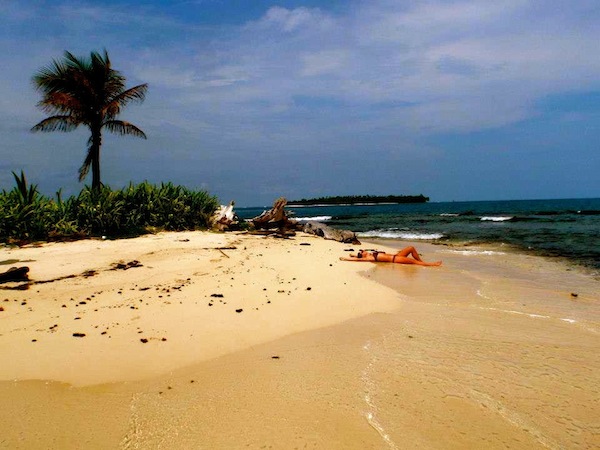 There's no better place than an uninhabited island in the Caribbean.
We had a Sunday Funday on One Palm Island, floating a cooler of beers out to the island with a beach and–you guessed it–just one palm. We had a morning yoga session (just Jess and me) and a late-night bonfire with the whole crew on Scooby Doo Island–nicknamed that purely because the real name is too tough to remember. Waking up in the middle of the sea with the sun rising over a skyline of palm trees, going to sleep under a blanket  of stars: it's the perfect bookend to a day of sailing.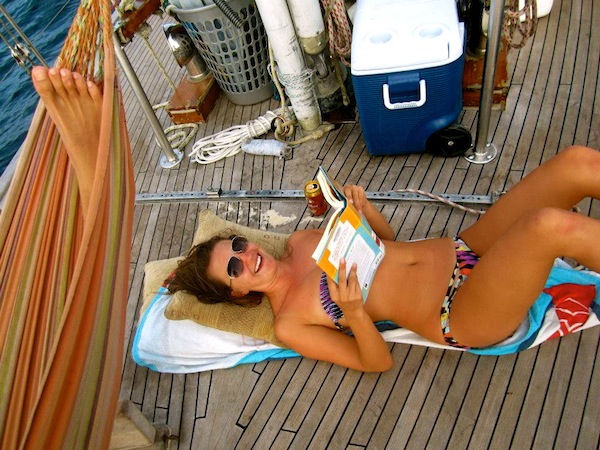 Happiness is having absolutely nothing to do and nothing to check.
Waking up with the sunrise and heading straight to the top of the deck to go back to sleep. Spending my mornings with a book, my afternoons with a beer. An entire five days without texting, without my laptop, without wifi, without Facebook or blogging or emailing. An entire five days without checking my iPhone (!). There aren't any distractions or any decisions: you simply relax and have fun.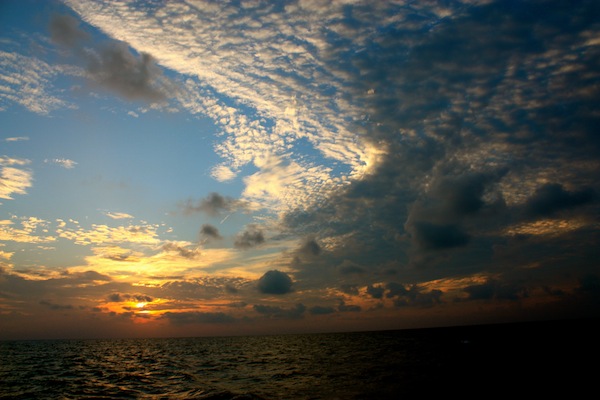 But be prepared for little seasickness.
Be especially prepared if you decided to sail from Cartagena to Panama City instead of the other way around (because unlike other boat trips I've taken, this is an actual sailboat). There's a pretty large crossing from Cartagena to the San Blas Islands; both Jess and the captain swore that we had an easy one, and the whole lot of us was still miserable. My tip: pack seasickness medication, and make sure to take it.
Overall: I thought sailing Croatia was going to be the best time I spent on a boat in 2012…and then I went to the San Blas Islands. Best. Time. Ever.
 Note: the Black Dragonfly kindly offered me a discount on my trip, but all opinions are my own.