Postcard from Panama City
I talk a lot about places being on my list: those cities, countries and continents that I'm just dying to visit. The places that I've read books about or seen Facebook photos of, the destinations that friends have raved about or other bloggers have told me I'd love: Queenstown and Greece, Copenhagen and Brazil. More often than not, however, I end up going to a new place simply because the opportunity presents itself, because the flight is cheap or because a friend is there: that's how it was with Stockholm, Phu Quoc and, now, Panama City.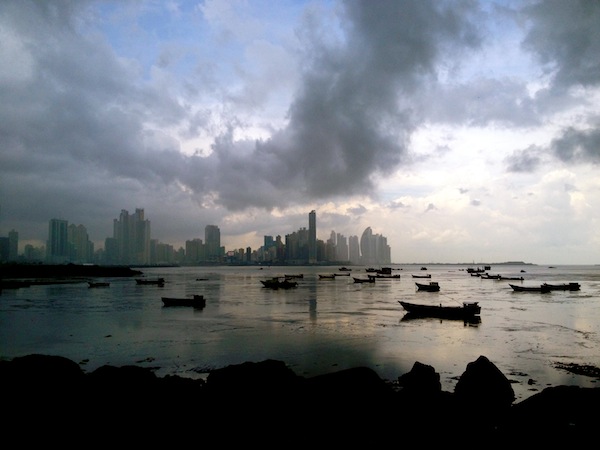 I knew very little about Panama before I entered the country. All in all, I booked my ticket within 24 hours and boarded the plane within five days of Jess inviting me (essentially the first time that I even Googled to figure out where the San Blas Islands were). And I was only in Panama City for a whirlwind couple of days: sunny stretches of catching up on girl talk, wandering the renovated ruins of Casco Viejo and eating endless cups of cheap and delicious ceviche.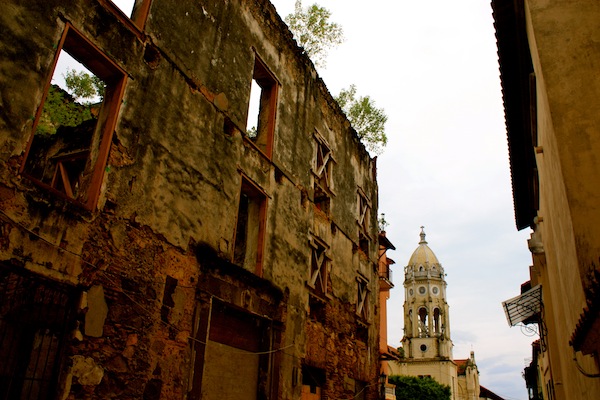 The old town of Panama City, known as Casco Viejo or Casco Antiguo, is filled with beautifully ornate and brightly colored churches and government buildings.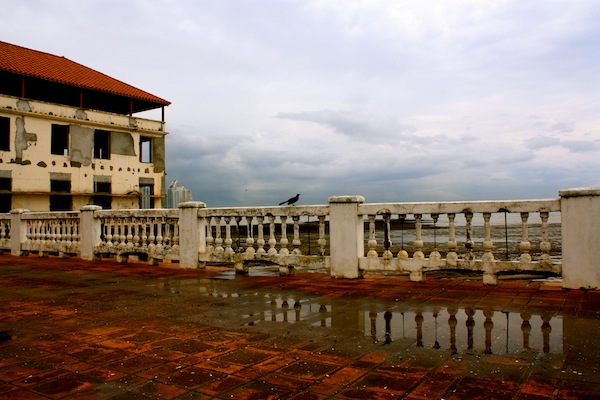 The endless horizon of the Pacific Ocean.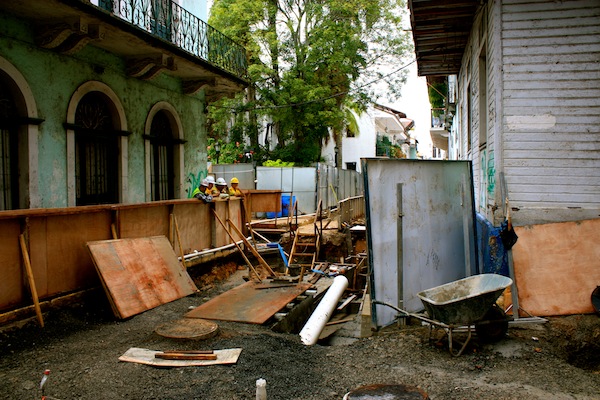 Ambitious construction projects are taking over Casco Viejo: the government is currently moving all of the telephone and electric wires underground.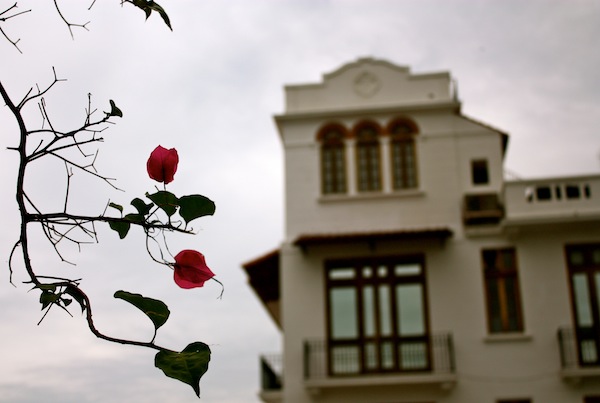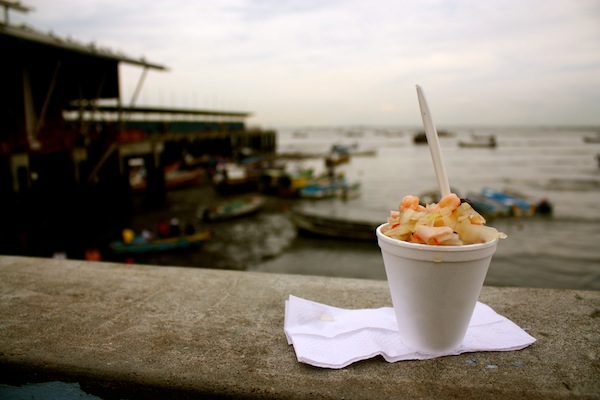 Ceviche Archi in El Mercado de Mariscos (the fish market a few steps from Casco Viejo) is just delicious beyond words. It's only $2 for a cup of mixed seafood and the lady who owns it is incredibly sweet (even if you just smile and nod when she speaks to you in Spanish).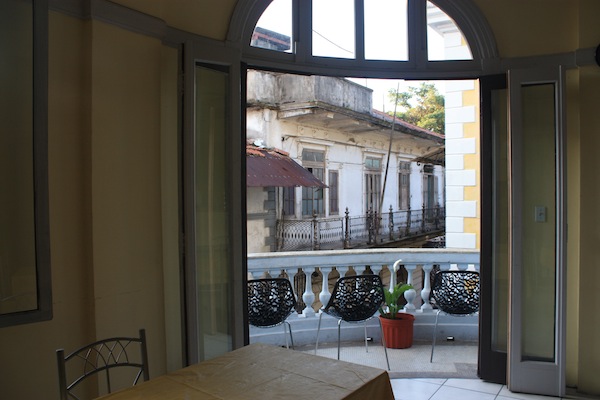 This is the balcony where I started each morning in Panama City with a cup of hot coffee. It was the perfect way to clear my head and properly enjoy where I was: watching the sun rise over the Pacific Ocean and the Casco Viejo buildings, listening to the taxi horns and commute conversation, feeling the tropical warmth on my cheeks. I stayed in a dorm at Magnolia Inn, and can't recommend it enough: the owners are super helpful and knowledgeable about the local area. They're American, so there aren't any cross-cultural miscommunications and the place is kept to ridiculously clean and organized standards. It's reasonably priced, located in the heart of Casco Viejo and the air conditioning works like a dream.
Note: Magnolia Inn kindly offered me a discount on my accommodation, but all opinions are my own.