Postcard from an epic Empire State sunset
This has been a weird week. I just moved back into my place in Williamsburg after waiting out Sandy on the Upper East Side with a friend: we were lucky in that we had a very "boring" hurricane with  neither of our homes losing power or being flooded. I still had to walk 100+ blocks and a bridge to get home through a darkened city, standstill traffic and closed subway stations last night–more to come on my hurricane experience tomorrow.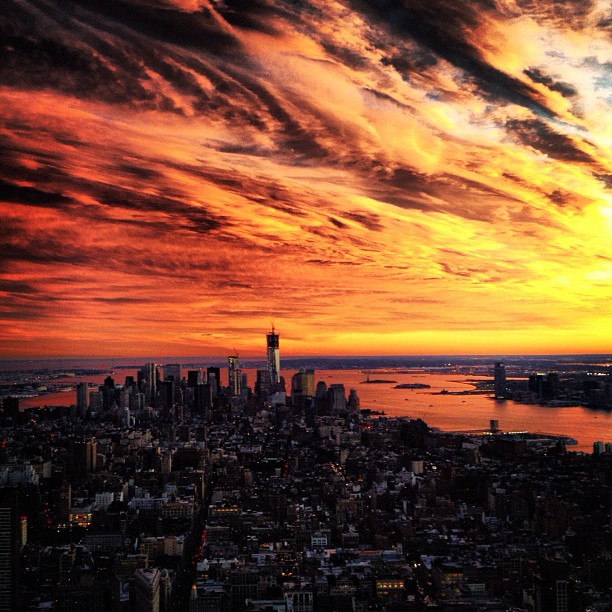 Until then, I wanted to show you one of my favorite moments in New York City. I'm usually quite partial to beach sunsets, as buildings tend to block out all the good sky–until, I found, you rise above them. I had a friend visiting from Washington DC a few weekends ago, and we decided to head up the Empire State Building after I got off work on Friday to catch the sunset. Let's just say our timing was impeccable.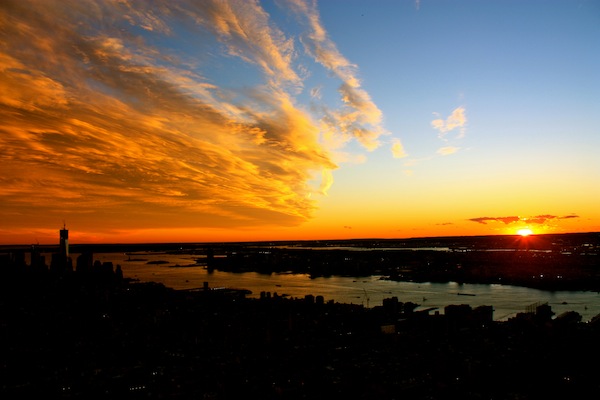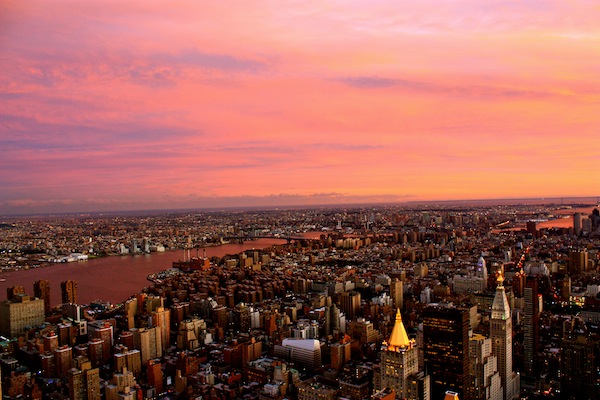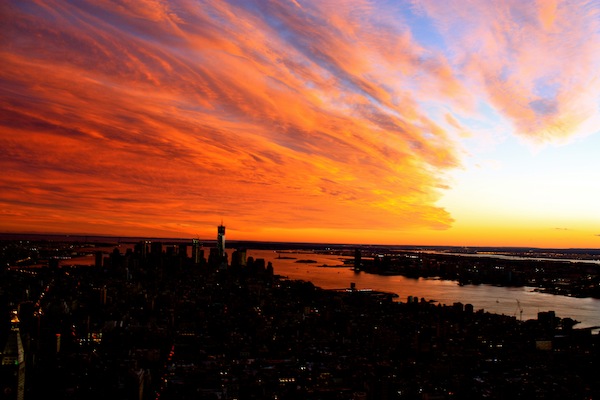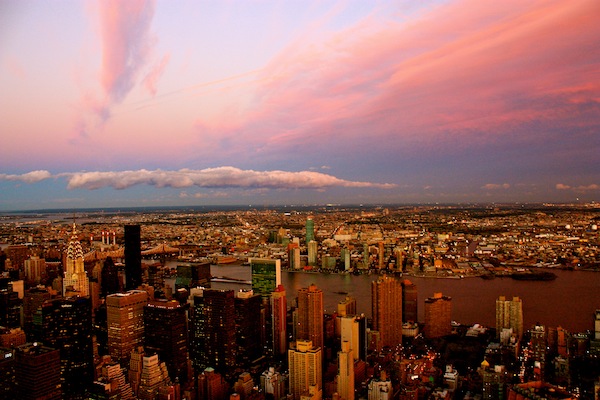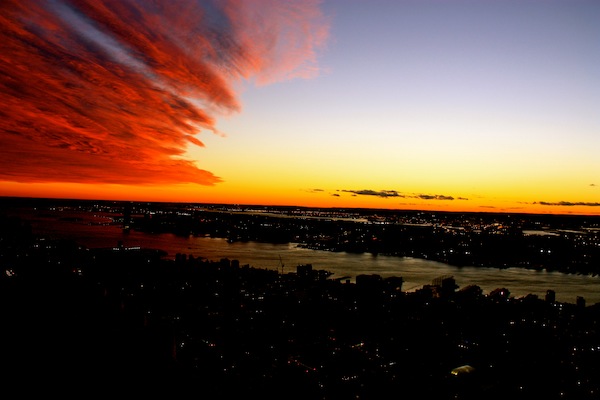 What's your favorite place to catch a cityscape sunset?
For more real-time photos like the first one, make to sure to follow cestchristine on Instagram. 
Note: we visited the Empire State Building free of charge, thanks to complimentary New York CityPASS ticket booklets (which I'll be writing about soon!).