First impressions of South America
I'm not sure how to define the exact location: I spent a few days in Panama City in Central America, sailed through the San Blas Islands in the Caribbean and then ended up in Cartagena in South America for a couple of nights. For the sake of simplicity, I'm going to refer to the whole trip as my first time in South America.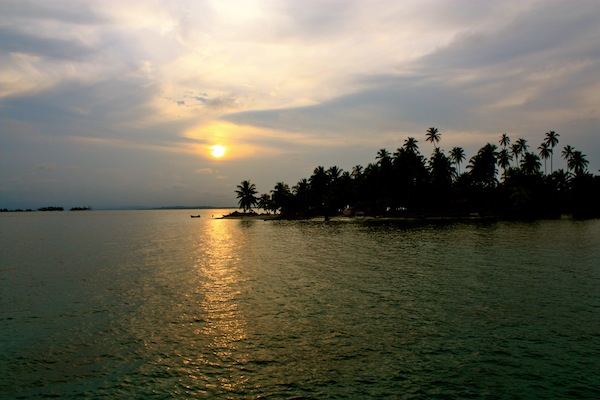 And to be honest, I was nervous about South America. Friends and travel bloggers who had traveled through the area talked about getting mugged multiple times and eating nothing but steak. But when I had a spare two weeks pop up before I started my job in New York City, my friend Jess Jones invited me down to sail from Panama City to Cartagena through the San Blas Islands and I just couldn't say no. She works as a cook on the Black Dragonfly, and I was eager to have a hostess on my first trip to South America who a) spoke Spanish and b) had been traveling solo through the country for the last 15 months.
By the time my flight back home rolled around, I was pretty disappointed that I had to head home instead of continuing down the coast with all the awesome guys I had met. It made me miss the days of making travel plans on a whim in Southeast Asia, or spontaneously booking a ticket to Bali or daydreaming about Seychelles holidays. I fell hard for the laid-back and friendly lifestyle, incredibly cheap cost of living and delicious food. The South America travel bug bit me hard, and I can promise that two weeks is not enough: I'll be back someday.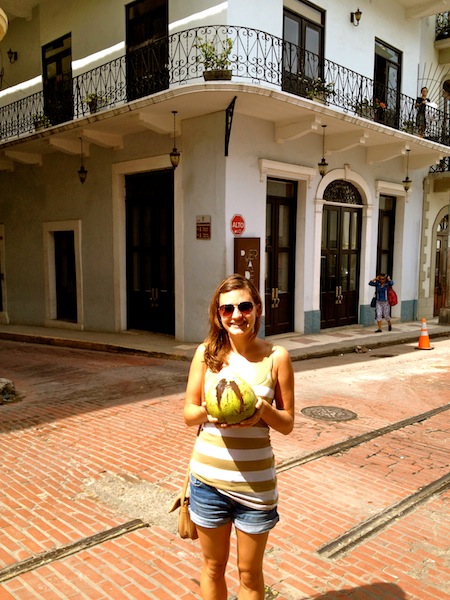 Fresh coconuts! Hooray! My favorite thing about Southeast Asia was having a fresh young coconut for less than a dollar:  it's better than a coffee in the morning for energy and it's the perfect afternoon pick-me-up. You could find them in the neighborhood grocery stores and from the street carts, and they were just as cheap and refreshing as I remembered.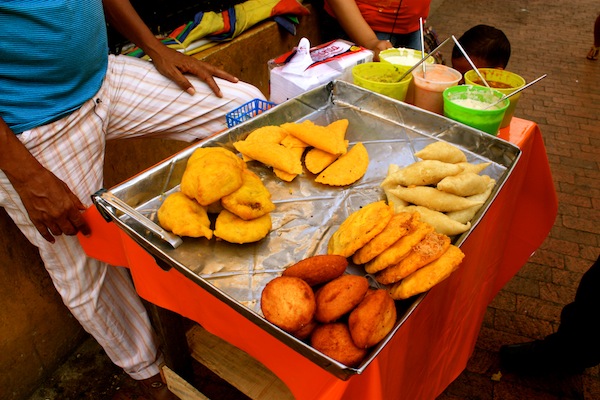 Street food is the way to go. I don't eat a ton of red meat, so the meat-heavy culture in South America really worried me. However, Jess showed me the secrets to healthy cooking in hostel kitchens: veggie omelettes, veggie stirfries, veggie salads. And she also showed me the secrets to finding the best street food: coconuts, arepas, roast chicken and fresh-squeezed juice. I cannot even stress how delicious arepas are: Caracas Arepa Bar is fantastic in New York City, but there's nothing better than one off the street, dripping in some sort of guacamole and salsa.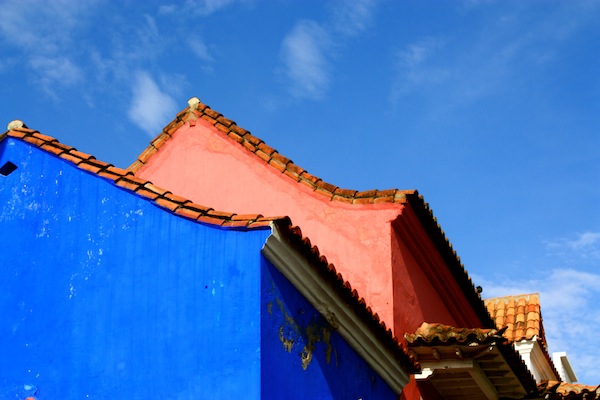 The architecture is beautiful and SO colorful! The street art is amazing, but so are the streets themselves. All of the buildings' facades and shutters and roofs are an instant injection of bright color and passion. There's a reason why Cartagena Old City is one of the most recommended sites in South America, and why it's supposedly one of the world's most romantic cities: it's just gorgeous.
You can get away without speaking Spanish, but it's much easier if you do. My Spanish is limited to ordering a beer and tacos and asking where the bathroom is. I'm OK at reading–a lot of the vocabulary is similar to French–but I can barely understand the sing-song of spoken Spanish, and I can't speak at all. We had a few misunderstandings that are funny looking back–taking a cab to the wrong marina (an hour away, through the jungle, over the Panama Canal when we were supposed to only go about five minutes) and ordering cocaine instead of a coconut at 9 a.m. I was super lucky to have Jess around to act as interpreter most of the time, but if I was going back on my own, I would definitely take a few Spanish courses.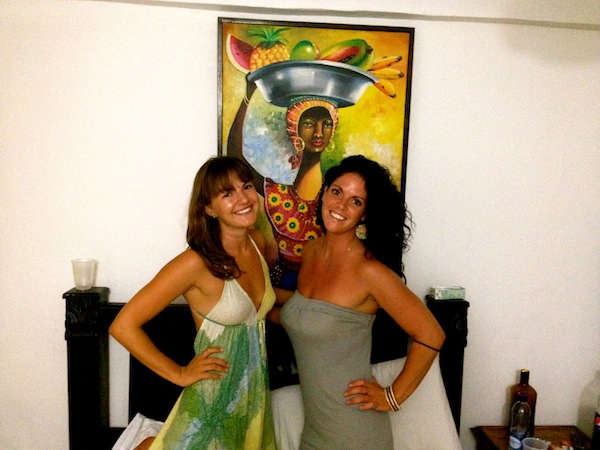 Be prepared to move those hips. I'm not much of a dancer and I don't have much rhythm: I rather drink a beer and watch the game than go out to a club and dance all night. But it's impossible to resist the salsa music that emanates from every bar. Now I know why everyone seems to move to South America and take up salsa dancing: it's the best way to spend a night out!
What's your favorite thing about South America? 
Note: this post was made possible by Turquoise Holidays.