A weekend in Boston, via Instagram
One of the brilliant things about being back in the USA–even if I am on the opposite coast of my hometown–is being closer to my family and friends. Suddenly, I'm only a couple of time zones and a domestic flight away.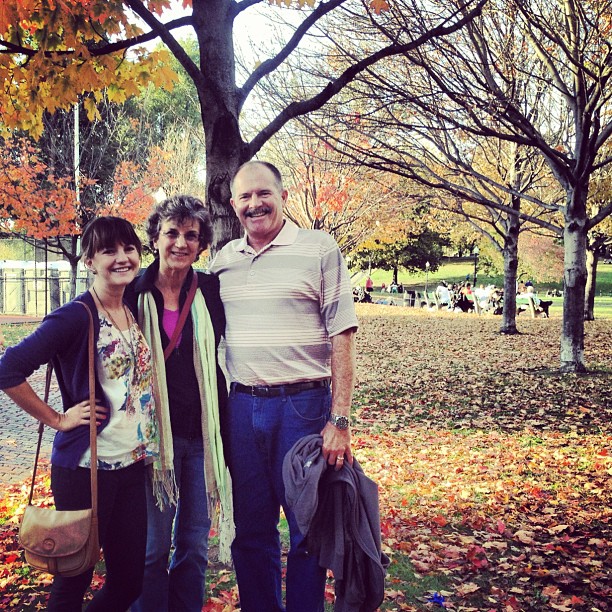 So for the first time in my travels, my parents came to visit me. Well, kind of–they came to the East Coast. They had been to Boston 12 years ago and absolutely loved it, and had been searching for an excuse to visit again. Cue excuse: bringing me a suitcase of winter clothes that had been tucked away in my closet these last few years and some of my favorite photos and knickknacks from Mimi's house. I took the bus up from New York City, and had an absolutely delightful weekend (and not just because my dad picked up the tab at dinner).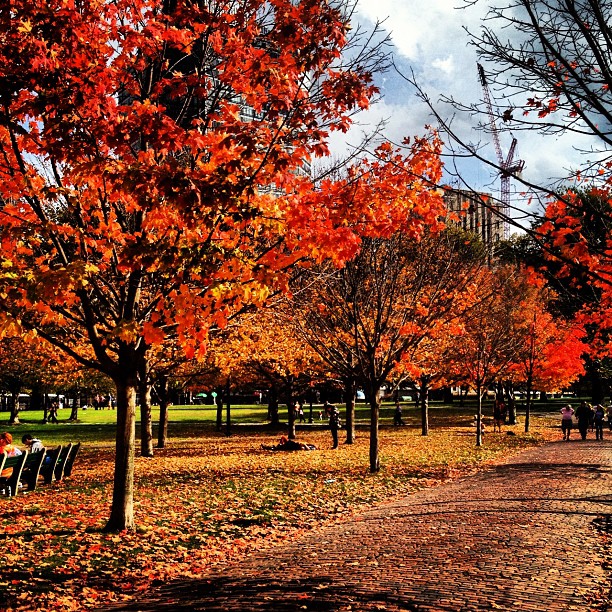 We couldn't have asked for more perfect fall weather. The October weekend was crisp cerulean skies and bursting red trees: leaves changing, sun shining. I'd seen the leaves changing in New York City, but nothing like this: this was why people swoon over fall in New England.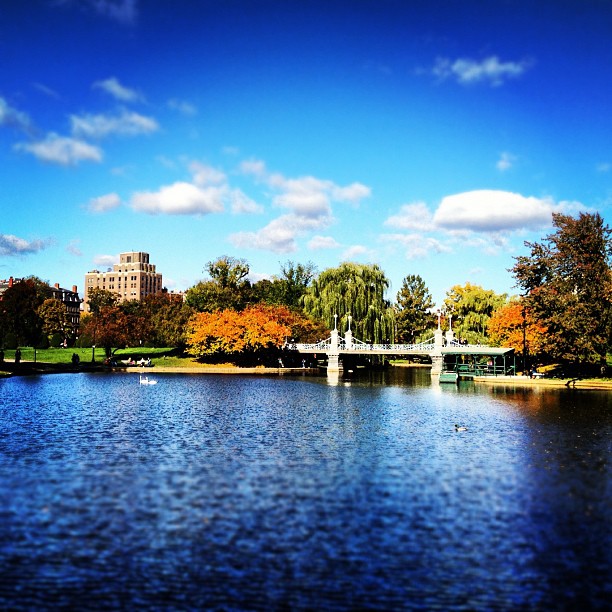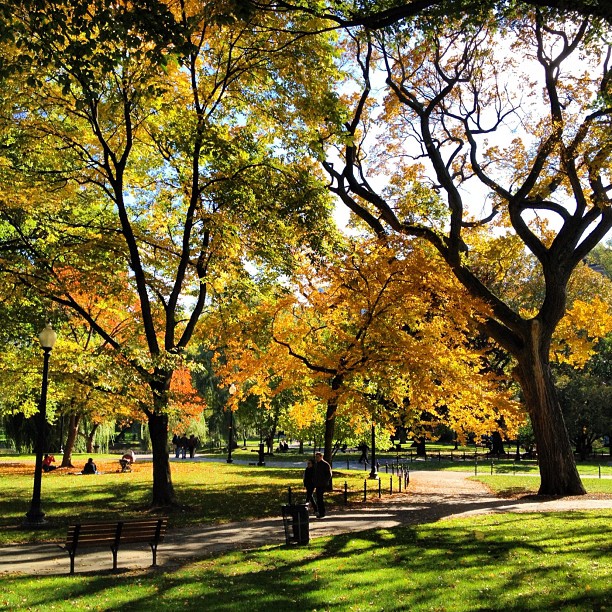 We wandered through the Boston Common and the Boston Public Garden: not nearly as overwhelming as Central Park, I almost preferred these lively, green spaces in the center of town.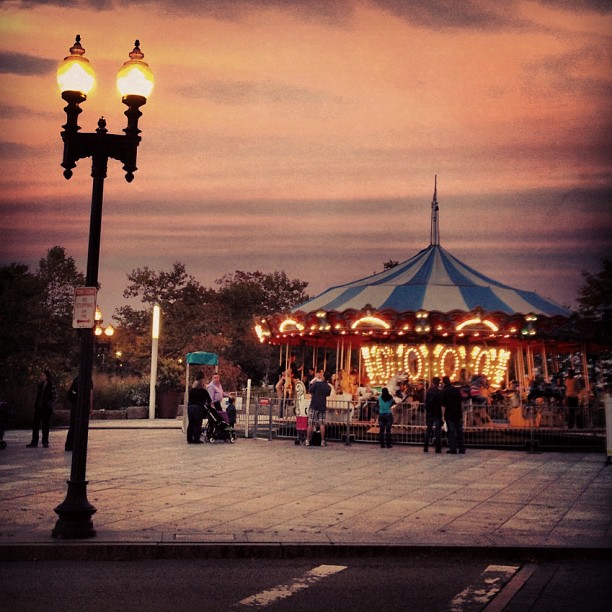 I noticed this carousel as we strolled to dinner at Mamma Maria: with the pink sunset as a backdrop, it seemed like something out of an old-world fairytale. Oh, and dinner at Mamma Maria: it's a splurge, but it's worth it. Incredible service, a killer wine list and the best upscale ambiance in North End–and rabbit stew. It was a delicious evening.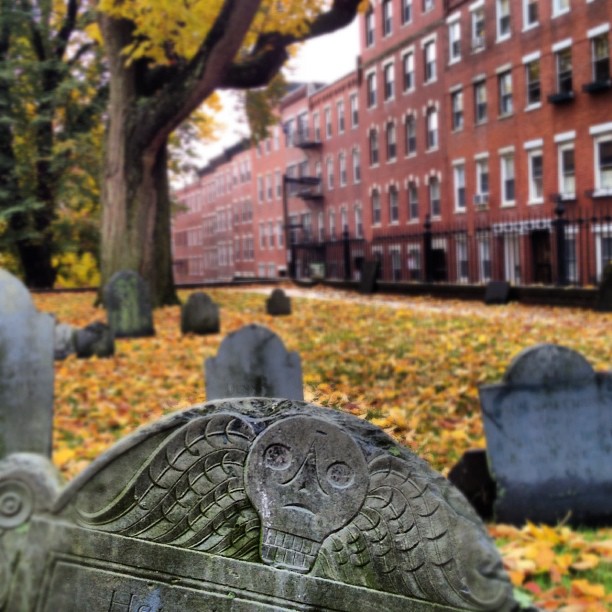 Boston is so incredibly rich with American history, it's hard to take it all in. We followed the Freedom Trail past Paul Revere's house, past the Old North Church, through Faneuil Hall Marketplace. One of my favorites was Copp's Hill Burial Ground, a revolutionary-era cemetery covered with orange leaves and the stories of the earliest Americans.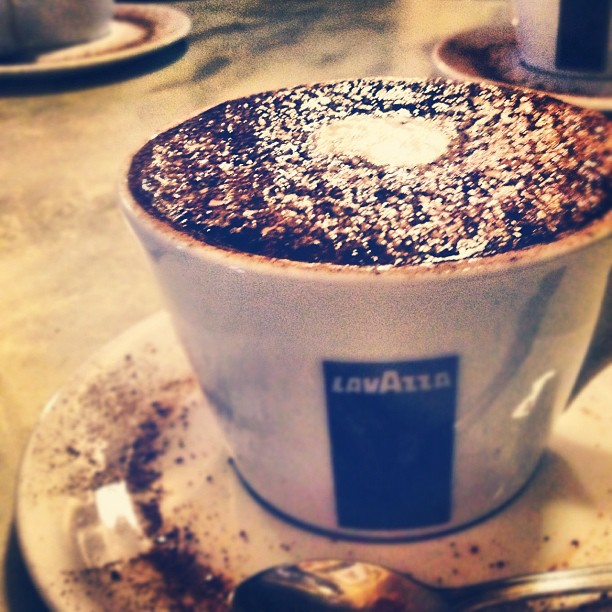 We sipped the most delicious cappuccinos at Vittoria Caffe in North End, the Italian section of town. Unlike Little Italy in New York City, North End still felt like a thriving Italian community. People spoke Italian in the storefronts, they ran into family and friends on the street, groups of old men gathered and discussed the day over cappuccinos.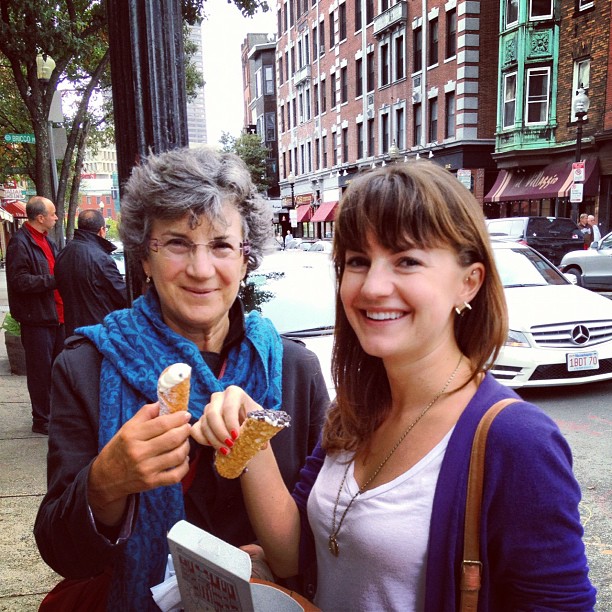 Most importantly, there were delicious cannolis. We opted for Modern Pastry on Hanover Street instead of the also-popular Mike's Pastries. My dad grew up watching his Italian grandmother make cannolis, and he knows the important of waiting to stuff the shell to avoid them getting mushy. Have them as a breakfast treat, an afternoon snack or pick them up to-go: we never waited in line during the day, but saw the line stretch out the door after dinner.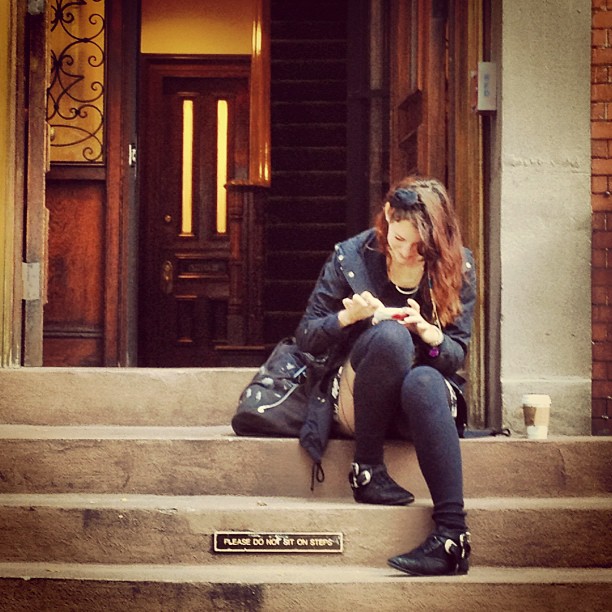 We also spent a morning wandering along Newbury Street, Boston's thoroughfare of shopping and sunny Sunday brunches.
Overall, it was an incredible weekend: special thanks to my parents for sponsoring the fun 🙂
What's your favorite photo of Boston? 
Note: check out my new web profile on Instagram and follow my real-time photos.