My mom grew up in a small town in Pennsylvania, so I've grown up hearing stories of Philadelphia. My mom and my grandma would reminisce about cheesesteaks, soft pretzels and scrapple: they just couldn't find anything quite the same in sunny, health-conscious California.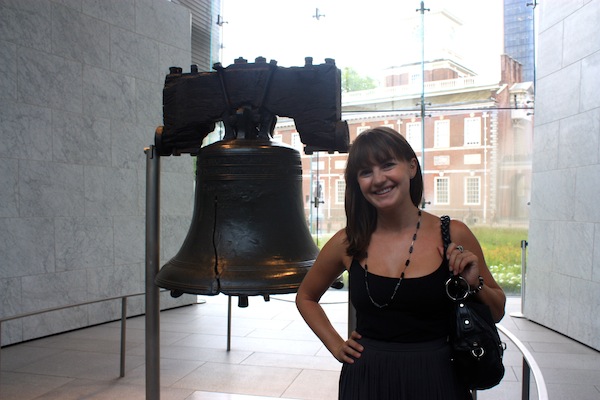 So I came to Philadelphia ready to eat. We did plenty of the historical musts: the Betsy Ross house, Elfreth's Alley, Independence Hall, and, of course, the Liberty Bell. But my favorite memories of Philadelphia are more intertwined with the tastes: we couldn't get enough of the stalls at Reading Market, the upscale restaurants and the adorable cafes. Needless to say, we didn't leave hungry.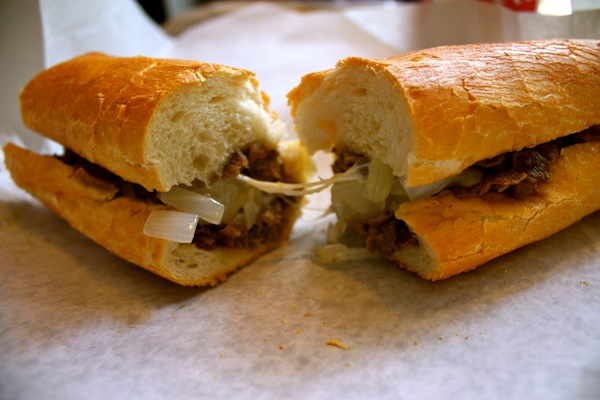 First things first: we had to have a cheesesteak. It wasn't as over-the-top seasoned and stuffed as what I grew up on in California, the chain shops that served as a hazy shadow of what my mom was used to in Philadelphia. This cheesesteak was simpler: grilled steak, onions, cheese on a flaky roll. Proof that sometimes simple is better.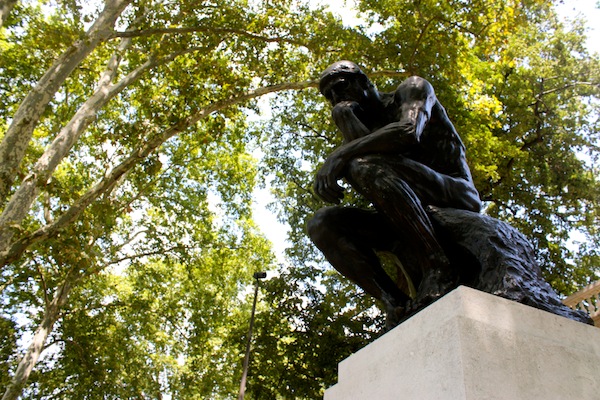 A refreshing bit of culture: a stroll around the gardens at the Rodin Museum.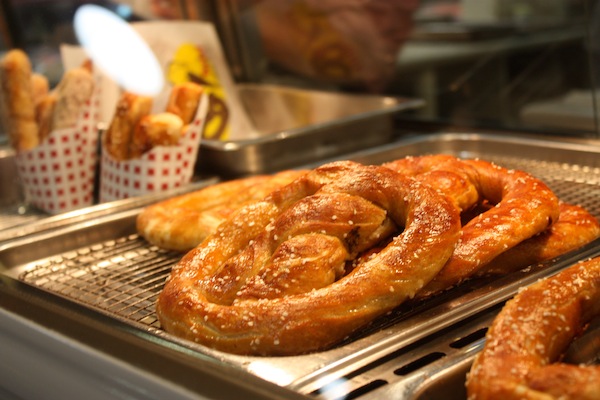 Soft pretzels at Reading Market: no words for just how good this was.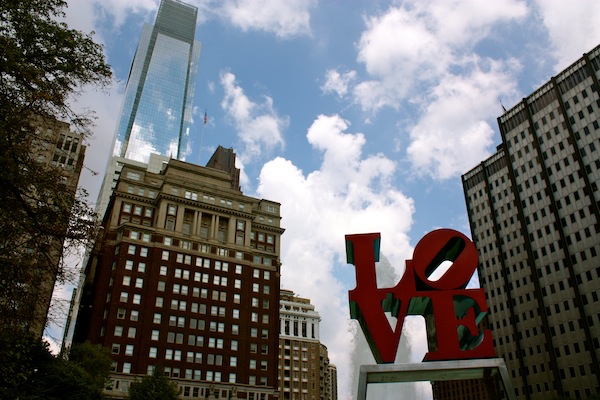 The home of brotherly love–and of a ridiculously cool mirrored skyscraper.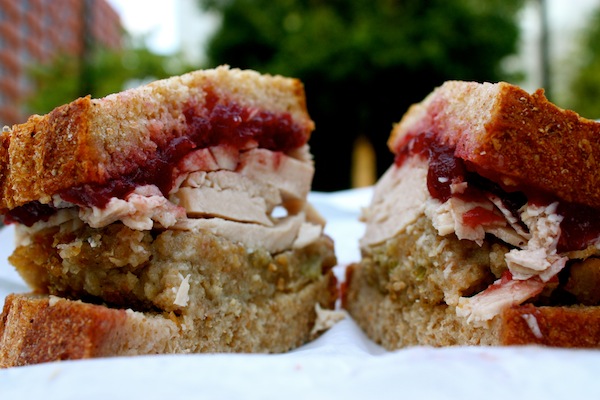 A turkey and cranberry sandwich from The Original Turkey at Reading Market: personally, I think this is one of the best combinations that America has come up with.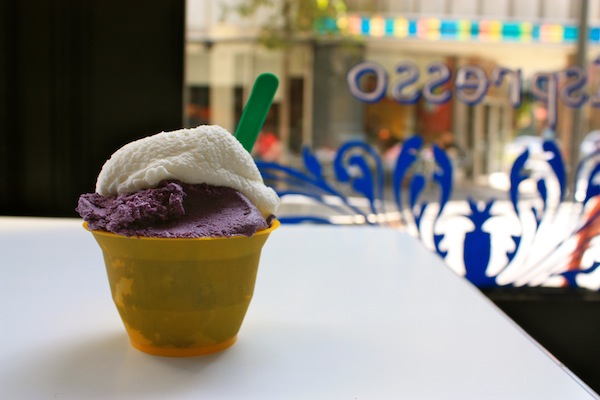 Recommended by my foodie friend and Philly native Lindsey of Lost in Cheeseland, Capogiro Gelato was the perfect antidote to a sweltering afternoon.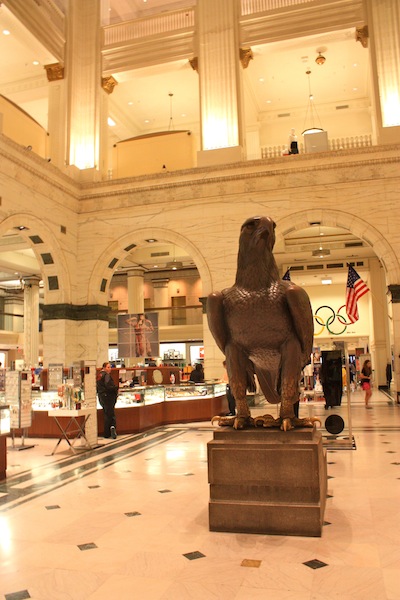 My mom has always talked about meeting at the eagle at Wanamaker's. The department store is now Macy's, but it was nice to see that they've still kept the eagle that as served as a meeting point for many Philadelphians. It was also pretty neat to take a wander around the store where my mom and uncles always went for their yearly back-to-school shopping trip.
This post is dedicated to Mimi Paist, who passed away on September 18 at the age of 85. I'm incredibly grateful for all she taught me about traveling, and that I was able to tell her that I loved Philadelphia just as much as she did.