It's hard not to like Charleston. The whole place is quaint with a twist of beachiness: antebellum architecture lined up next to palm trees, sandy beaches a stone's throw from the historic French Quarter. Blue skies, sweet tea, wraparound verandas, heavy Southern drawls and surfboard racks: Charleston shines in summer.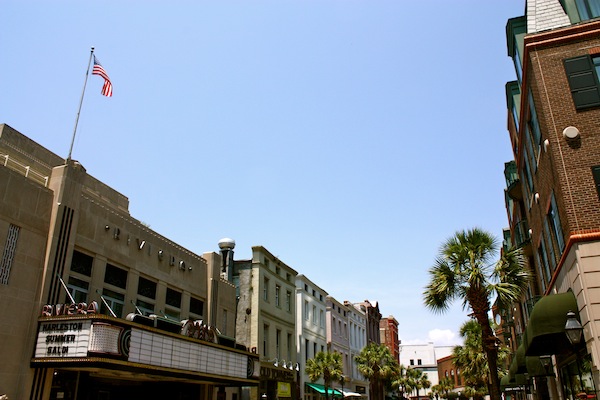 Like Savannah, Charleston is another Southern city that I could have spent a lot more time in: it'd be the perfect weekend getaway, a city for strolling and shopping and savoring. Even though we only spent a day there, I still fell a little in love with my first introduction to the Carolinas.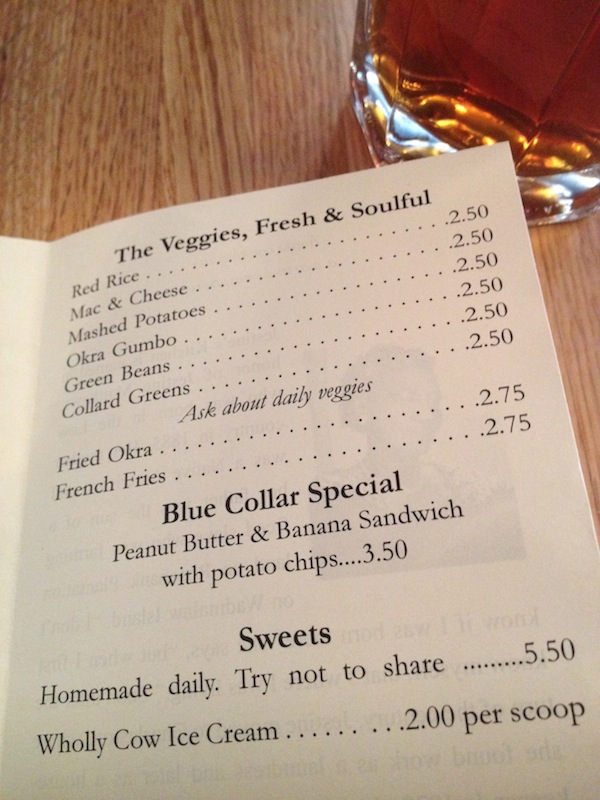 Real life: mac and cheese is considered a fresh vegetable in the South (or at least at Jestine's Kitchen!), and I can testify that it tastes better than any spinach salad ever did. I tried my first-ever fried okra, and was surprised by how subtle it is. Not bad, but certainly not something I'll be jumping to order the next time I see it.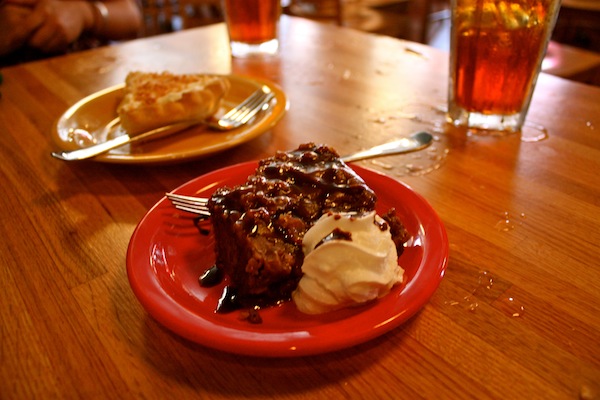 We couldn't leave Jestine's without trying their famous Coca-Cola Cake–although, to be honest, it was too sugary sweet for me (especially after we started our meal with warm cornbread dripping with honey). One thing I'm not complaining about: the constant refills of sweet tea. That might just be my favorite part about the South!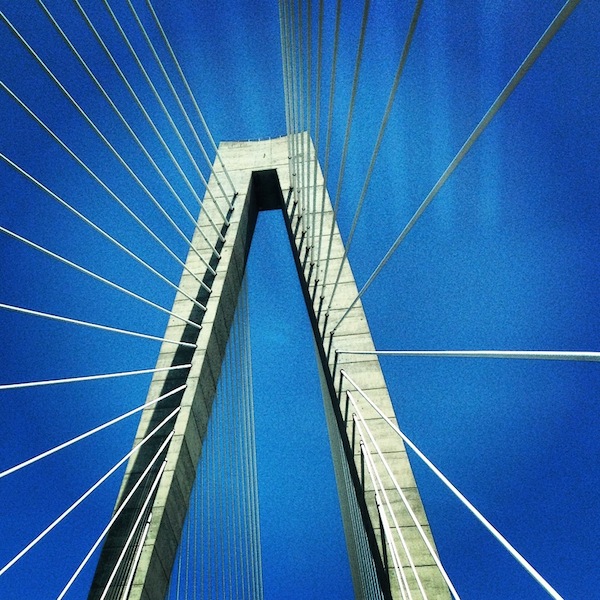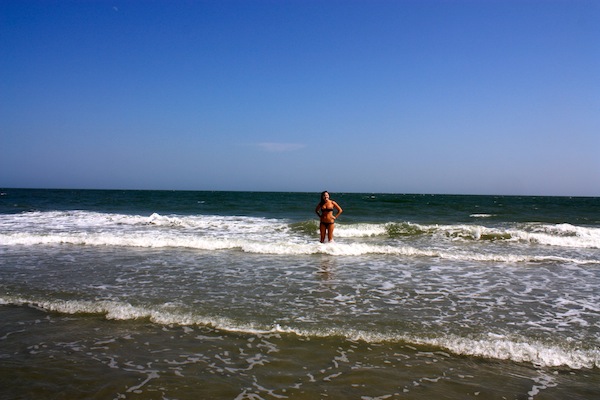 My very first swim in the Atlantic Ocean! We popped over to Sullivan's Island for a brief respite from the sticky July heat. The ocean was as warm as bath water, but it was still brilliant to see a beach after a few weeks of being landlocked.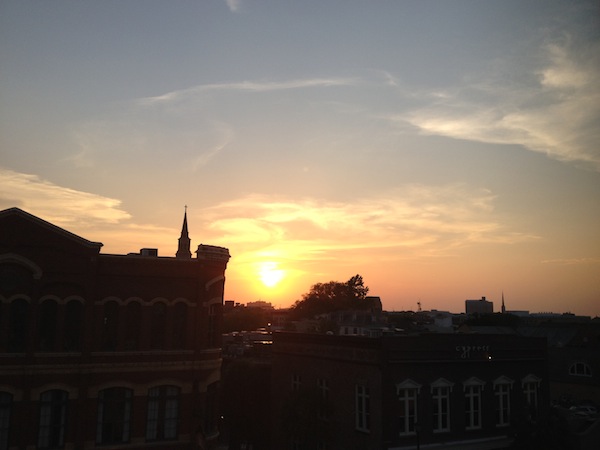 Renee and I met up with Caroline, her sister and a couple of Charleston locals for sunset drinks at The Rooftop Bar. It's no secret that I love rooftop bars and this one had everything I love: a view, a breeze, acoustic music and fun friends.
We stayed at the NotSo Hostel, which was everything it promised to be: historic, charming, simple and clean. There's a main location with dorm rooms and lounge space, while the annex house is just a gorgeous place with a porch. It's in a residential neighborhood that's a bit of a strike to the popular shopping and restaurant districts, but there's free parking and it's convenient to the main freeways going through town. And, of course, everyone who works there is just dripping with Southern hospitality. Another great (and rare!) hostel find in the USA.
Note: The NotSo Hostel kindly offered us complimentary accommodation, but all opinions are my own.