Getting my Carrie on: the Sex and the City tour
I didn't start watching "Sex and the City" until  I went to see the movie with my mom on my 20th birthday. After recovering from the embarrassment that ensues after watching said film with your mother, I immediately watched the entire series from start to finish.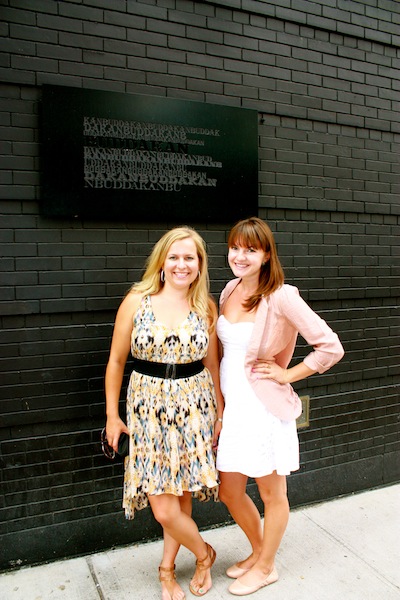 I'd be lying if I said that SATC hadn't played at least a little part in my decision to move to New York City: the allure of falling in love, finding a fabulous friend group and looking fabulous while doing it is hard to resist.
The Sex and the City Hotspots Tour with On Location Tours is a must-do for any SATC fan visiting (or living in) New York City. While most of the interior scenes were shot at Silver Cup Studios in Long Island City, many of the most memorable moments were shot on the streets of New York City.
I was a little worried when we got on the bus: it had been a few years since I had watched the series in its entirety, and I wasn't sure how much I'd actually be able to recognize. Huge sigh of relief when we boarded the bus and discovered that they'd be showing us relevant clips as we saw each sight. Since I loved the first movie (HATED THE SECOND), I was also stoked to find out that we'd be seeing a few key locations from the movie as well–like the New York Public Library, where Carrie gets stood up by Big. (Note: I've since been inside and I can confirm that it would be an absolutely beautiful wedding venue–the ceiling and stairway are just gorgeous!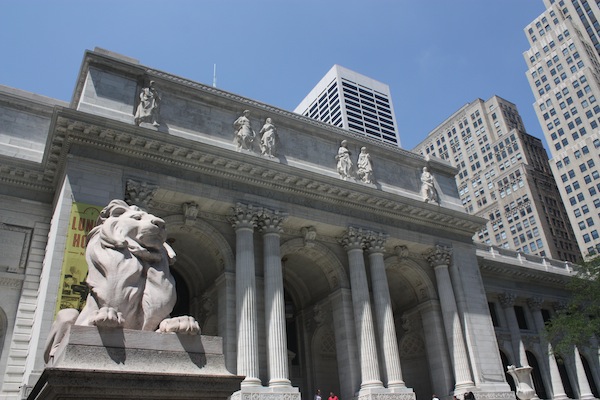 My highlights of the tour: tasting a Magnolia Cupcake, having the chance to wander down Bleecker Street, seeing where Carrie and Big's engagement party was held (and finding out that it's always a communal table in the basement!), having a cosmo (of course!) at Aidan and Steve's bar.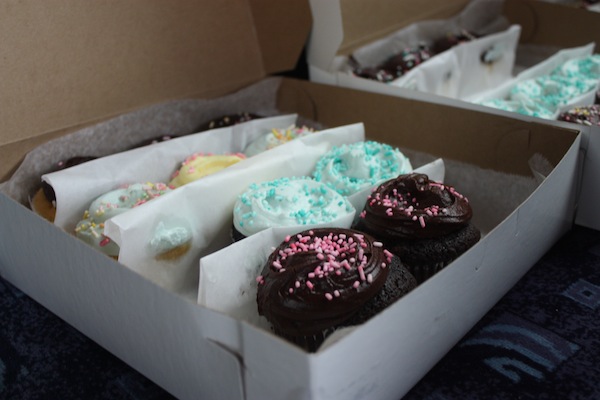 It's also a brilliant way to familiarize yourself with the neighborhoods of Manhattan: here's where Carrie's West Village is in relationship to Samantha's Meatpacking District, the bars of note in Union Square and along Madison Avenue. As someone new to the city, it was a nice way to get a broad overview of the architecture and vibe of each neighborhood. I keep stumbling over places that were on the tour; I'm finally able to pinpoint where they are all in relation to each other.
I also feel like I got a fabulous list of restaurants and bars to try. Many of the venues mentioned are still popular with locals, celebrities and tourists alike–like French brasserie Pastis, where Carrie goes for brunch with the Russian, or Buddakan, where Carrie and Big had their engagement party. They give you a great little brochure after the tour that notes all of the locations and addresses featured, so it's easy to go back and try a place that looks interesting. The takeaway also comes with coupons for Michael Kors and fun quotes and facts from the four main characters and map.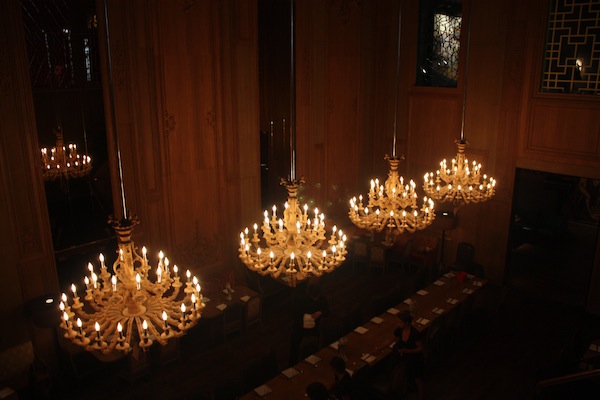 I can't talk about the tour without mentioning our gorgeous and hilarious tour guide: Emily was right en pointe with shiny hair, a LBD and heels. She's super passionate and knowledgeable about SATC–she just kept coming with more and more trivia facts about the show!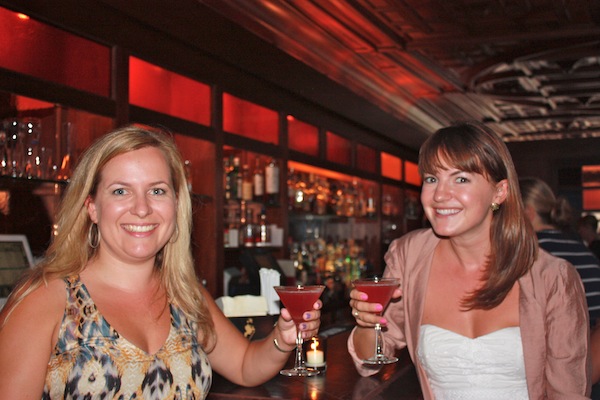 Of course, the tour ends with a Cosmopolitan! Bonus: it's at the backdrop used for Scout, the bar opened by Aidan and Steve. In real life, it's Oniel's Speakeasy, a place with plenty of history of its own.
Note: On Location Tours kindly offered me and a friend a complimentary tour, but all opinions are my own.