Chinatown and Little Italy with Ahoy! New York Food Tours
It's no secret that I love to eat–and noodles, whether Chinese or Italian, are probably one of my favorite meals.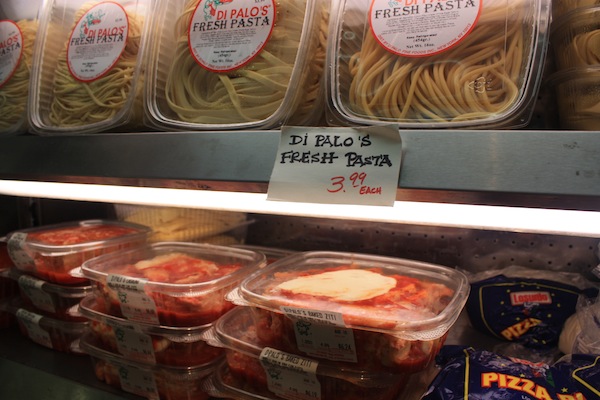 So I was stoked to take a NYC food tour of Little Italy and Chinatown with Ahoy New York Tours and Tasting. The owner Alana Hoye is a fellow Francophile and an absolute legend when it comes to the New York City food scene: she knows Little Italy and Chinatown inside and out. She knows the history of every street (what mob boss got shot where!), the best restaurants and the worst, what's authentic and what's a front.
The tour is fabulous: Alana is super knowledgeable, hilarious and sweet. It's a great way to see more of these iconic neighborhoods and taste the local heritage–and you certainly won't leave feeling hungry! Plus, she gives you an awesome list of the best restaurants in the area–and her monthly newsletter is a great way to find some of the best restaurants in the rest of New York City.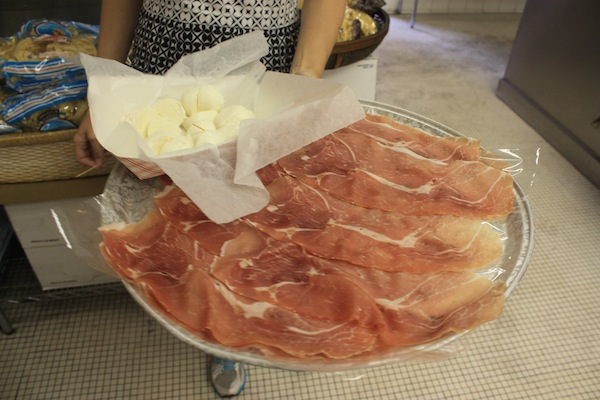 We started off with prosciutto and mozzarella at Alleva Dairy, the oldest Italian cheese store in America. The saltiness of the prosciutto was the perfect balance with the creaminess of the mozzarella.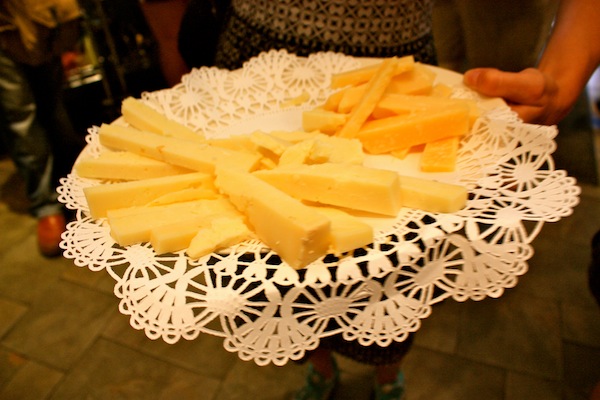 Next up was (more!) cheese at Di Palo's Fine Foods. Around since 1910, this shop is a dream for anyone who loves fresh Italian food. There's ready-made fresh pasta, tomato sauce, lasagna sheets, pesto sauce, roasted red peppers.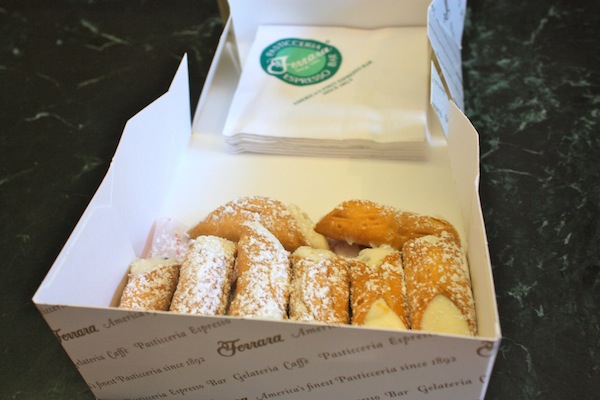 My favorite Italian food: cannoli! A traditional Sicilian dessert, they're a crispy tube filled with ricotta and chocolate chips. The ones at Ferrara Bakery and Cafe were absolutely delicious–and the entire dessert case was filled with things I'd love to try next time with a cappuccino.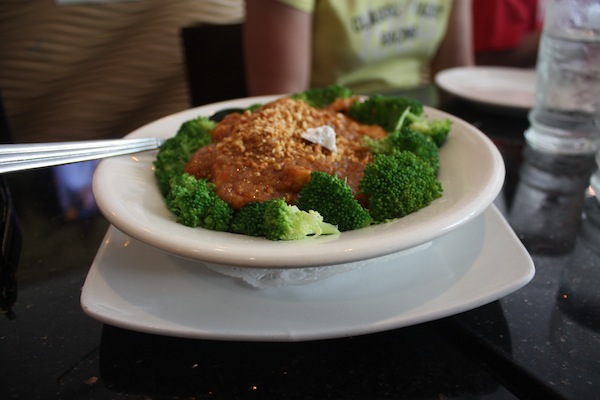 Next we switched gears and headed to Pongrsi Thai Restaurant for a killer peanut sauce and pra raam chicken. The oldest family-run and operated restaurant in New York City, it's been around for more than 40 years. I won't lie–it wasn't as good as the meals I learned how to make on the street in Chiang Mai, but it came pretty darn close.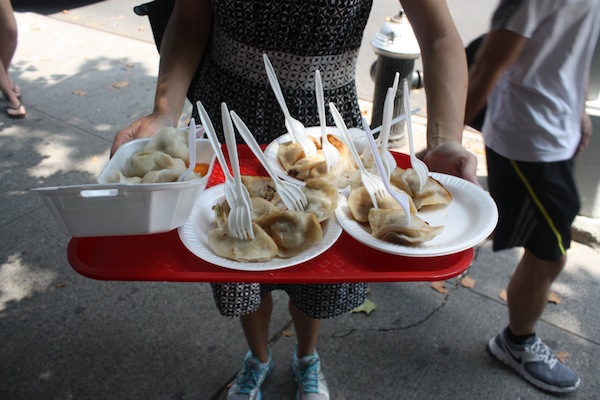 This finally felt like I was in Asia: street food! We ate delicious dumplings from Tasty Dumpling on the street outside a park filled with people doing tai chi and traditional drumming. It doesn't feel anything like the rest of Manhattan!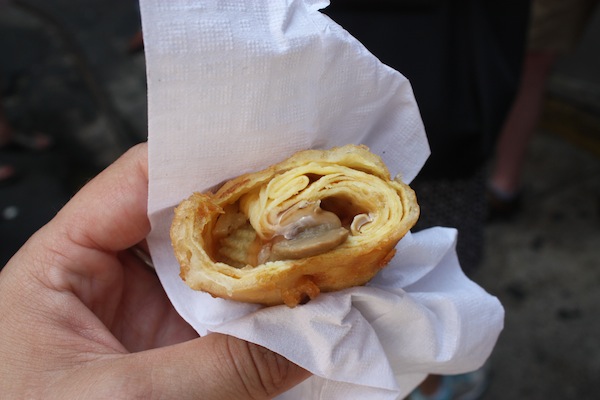 Did you know that the original egg rolls actually had egg in them? We tried one at Nom Wah Tea Parlor, the oldest Dim Sum restaurant in Chinatown.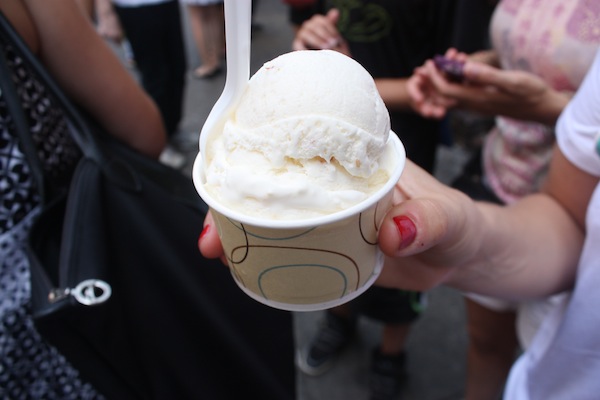 We ended our hot August day with a refreshing mango ice cream at the Chinatown Ice Cream Factory. I can't wait to go back and try the other Asian-inspired flavors at this Chinatown institution: the line was out the door!
Note: Ahoy New York Tours and Tasting kindly offered me and a friend a complimentary tour, but all opinions are my own.