The sweet Southern charm of Savannah
In Savannah, I expected some old-fashioned Southern charm, a lot of sweet tea and some delicious (and fried) Southern food.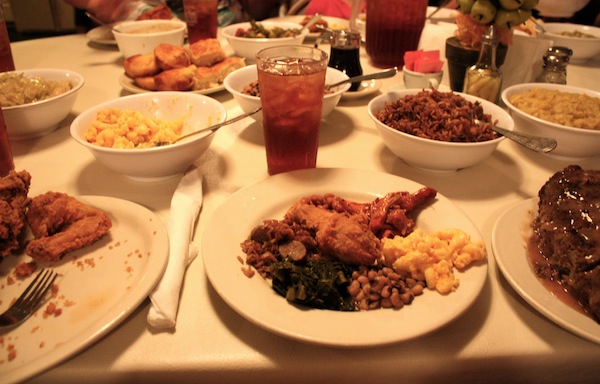 My grandmother (the one who taught me all about traveling) visited Savannah years and years ago, and she was told, if nothing else, she must eat at Mrs. Wilkes Dining Room. She joined the line that runs down the side of the block, and as she was almost to the front, my grandfather appeared and asked why she was waiting in line–why would he wait in line to give someone his money?! She reluctantly left the line, but never forgot how much she wanted to try the fried chicken and Southern specialities at Mrs. Wilkes. As soon as I said I was going to Savannah, it was the first thing she recommended.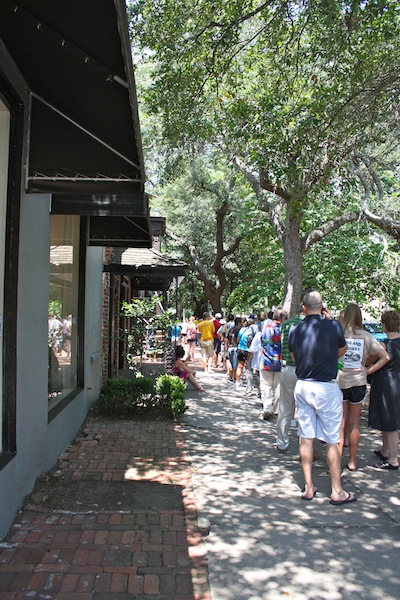 So Renee and I endured the hour-long wait, trading off reading in line with exploring the neighborhood squares. And boy, we were NOT disappointed. The family-style set-up means that a table is set with fried chicken, black-eyed peas, macaroni and cheese, sweet potatoes, jerk chicken, countless other dishes and pitchers of sweet tea. You sit down with strangers, pass the plates around and dig in, as you make new friends. After you squeeze in dessert, you clear your own plates and pay $18 in cash (plus tip!) at the register. I don't think Renee and I ate dinner that night–we were just too stuffed from all that incredible food! It's also really neat because it gives you a chance to try a lot of different dishes that I never would have ordered on my own, like black-eyed peas or collard greens. Final verdict: the line is worth the wait, but it doesn't hurt to come early and bring a book.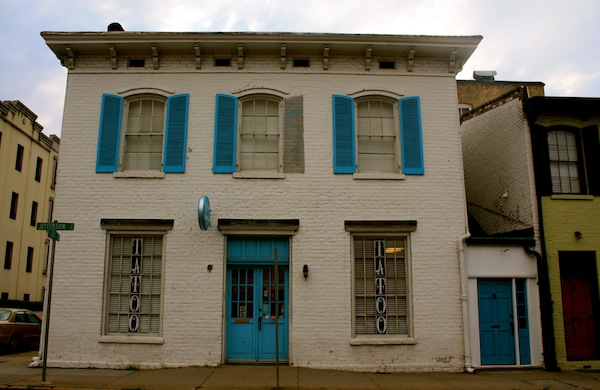 No, I didn't get a tattoo in Savannah–you can breathe easy, Mom–but I did think this was just about the cutest tattoo parlor I'd ever seen. And that says a lot about the appearances in Savannah: even the grungy is charming. We also discovered the best way to beat the heat in Savannah: escape into the air-conditioned shops. We tried to walk off our post-lunch heft with lots of browsing, to little avail.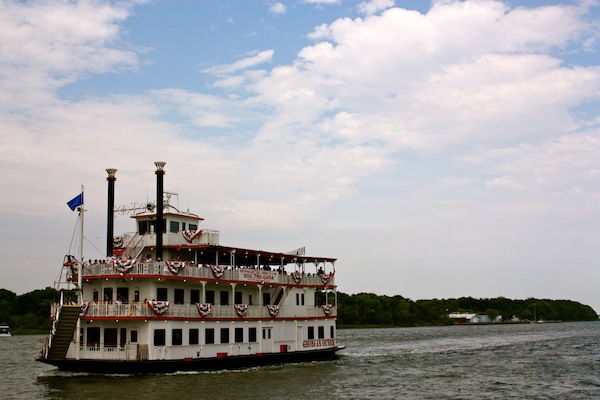 The cobblestone waterfront is lined with candy shops, kitschy bars and tourist trinket shops: lovely for a bit of a wander with a river breeze.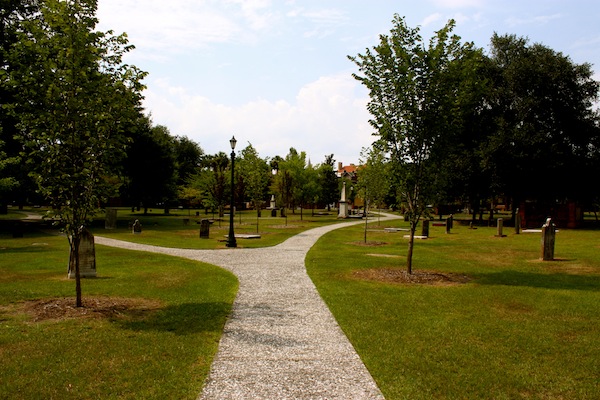 We didn't get a chance to visit the famous Bonaventure Cemetery, but we still enjoyed wandering through the park-like cemeteries scattered in the center of town.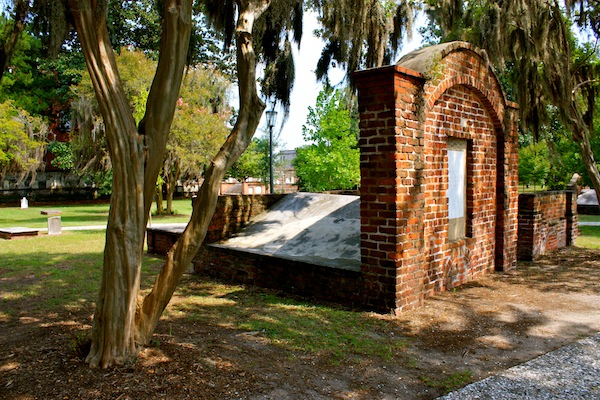 The enormous brick tombs reminded us of the European-style cemeteries in New Orleans: we don't have anything like this in California!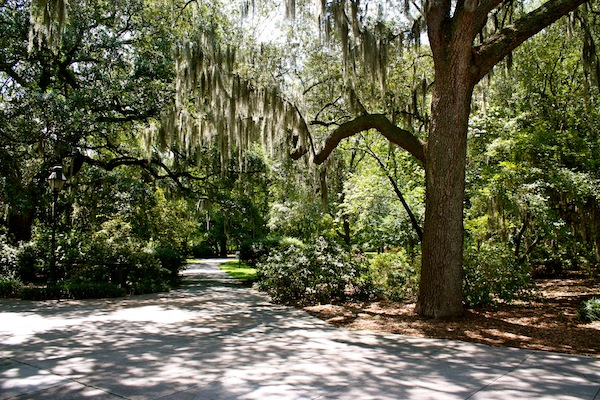 Honestly, the loveliest thing about Savannah has to be the squares. When the city was developed in in the early 1700's, they designed each neighborhood around a square. Now, these block oases of greenery and shade are a welcome escape from the shops, restaurants and homes surrounding them. There are statues and benches–but most importantly, lots of and lots of trees.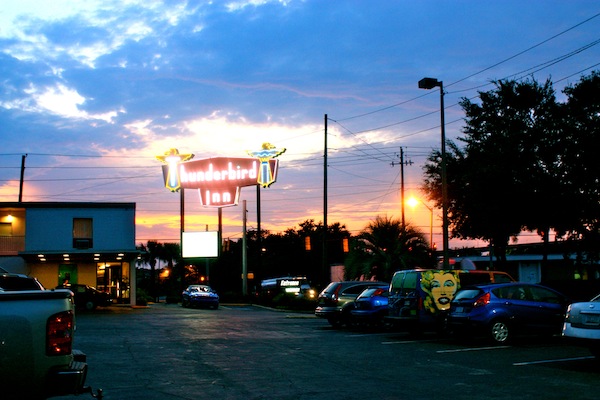 We stayed at the Thunderbird Inn, and it was every bit as hip as it claims to be! It's a very retro-style motel with sweet bonuses like Moonpies on your pillow and Krispy Kremes for breakfast. The rooms are sleek and clean, with a burst of bright color. It's within easy walking distance of the riverfront and adorable downtown–although, to be fair, we were still too stuffed from lunch to enjoy the Savannah nightlife.
Have you visited Savannah? What was your favorite part?
Note: The Thunderbird Inn kindly offered us complimentary accommodation, but all opinions are my own.