Today, it's easier than ever to take and share photos: our society is more and more obsessed with instant images. We don't have time for a thousand words, but we have time for a picture.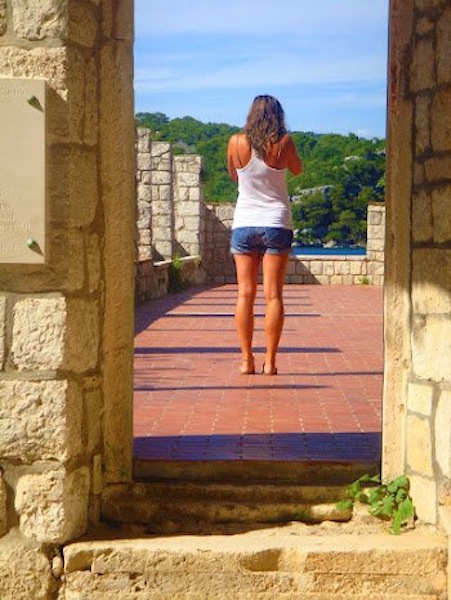 Does always having access to a camera necessarily need we always need to be taking pictures? Our constant snapping takes us out of the moment, another symptom of our being more concerned with our constructed online lives and social network personalities than our real-life relationships and authentic experiences.
I often watch other people as they watch the world behind a viewfinder: taking a video out the window of a bus ride, stopping to take a photo before taking a bite, posing on the slopes instead of actually skiing on the ski resorts in France. Are you really going to go home and watch a video of a bus ride next to the beach or the ride down the slopes—no matter how gorgeous the views were, how interesting the people watching was, how well you navigated the mountain? It seems to be less and less about the activity or the moment or the value of it for yourself, and more about sharing, bragging, saving. Even if you want to remember the perfect weather, the gorgeous vistas, the crazy snowboard trick that you learned–what value is that adding? I watch as people take their cameras into museums, churches, memorials; they click and pose, instead of watching and wondering, taking it in and being inspired.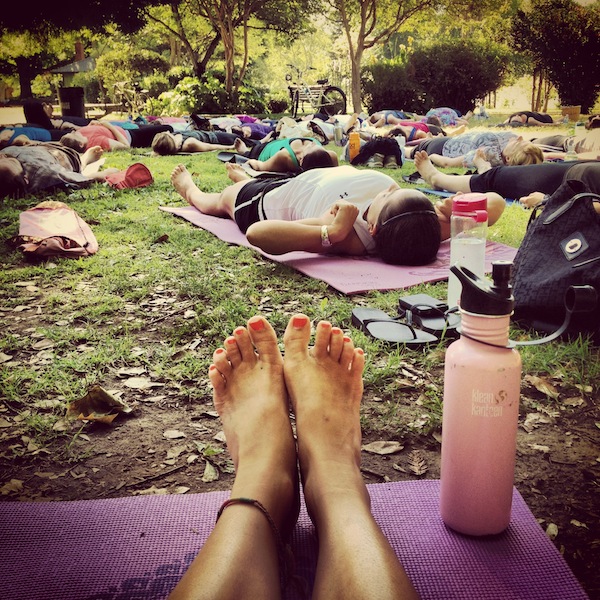 I'm guilty of it, too: do I need to Instagram the moment before a yoga class, when I should simply be clearing my mind and calming my body? Absolutely not. I was nicknamed "Paparazzi" in college for constantly taking photos at parties; the constant reel of photos of me and a friend was called "The Megan and Christine Show." Friends who travel with me get used to walking along to find me suddenly gone: a look back and they see I've stopped to take a picture of graffiti, a flower, a roof.
But, sometimes, it's a respect issue. When I see a sign that says no photos—I won't take a photo. When I'm in the middle of a reverent crowd, I won't take a photo. When I'm in a beautiful, silent, wonderous place: I'll stop, take a deep breath and enjoy the moment. But often, I won't take a photo.
My extensive collection of photos is a priceless collection of memories, often times a reminder of little moments or places I may have forgotten: a piece of a street art down an alleyway, a laugh over an inside joke. My external hard drive is one of my most valued items, something that honestly couldn't be replaced.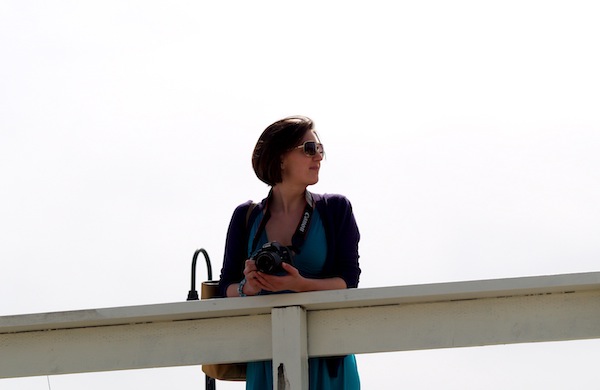 But often, it's the times that I didn't have the minute to reach for a camera that I remember the most. A butterfly landing on my foot as I soaked up the sunshine on the rocks in Cassis when I was 16. Drinking watermelon cocktails and watching the sun set in Florence with my friends. Nights out in college when we ditched the camera for shots and dance floors. Sunrise runs along St Kilda Beach, laughing and chatting the whole way. A getting-to-know-you Sunday session in a sunny Bondi beer garden with seemingly endless rounds of Coronas.
I still love wandering a new neighborhood with my camera, searching for street art and stolen glances. I feel practically naked when I go out without my iPhone, certain that I'll miss something photo-worthy if I don't have anything to take a photo with—but sometimes that act of stripping bare is exactly what I need to get back in touch with surroundings, to see and feel what I've been missing behind a viewfinder.
When's the last time you went somewhere without a camera?