Postcard from the Texas State Capitol
Austin seems an unlikely choice for the capital of Texas–but then again, many are surprised to learn that California isn't led by San Francisco or Los Angeles, but rather my lovely hometown of Sacramento. Austin is liberal, active, outdoorsy, fit in a state that's known to be anything but.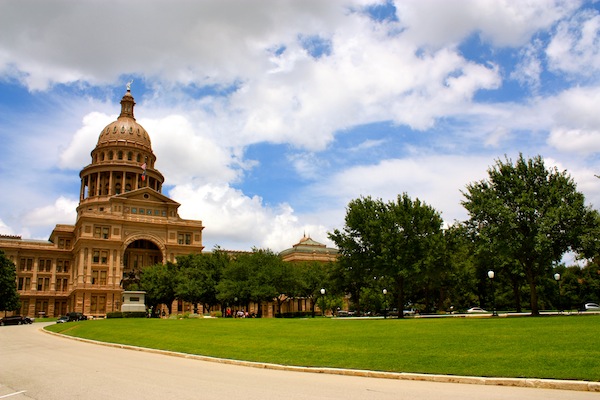 The Capitol building, however, is everything you'd expect in Texas: big and bold, with countless Lone Stars incorporated into every aspect of the design. The sprawling, tree-covered grounds are scattered with memorials and artwork: perfect for a stroll. Even if you're not much for politics, the Texas State Capitol is still well worth a visit.