Here's how I felt in New Orleans: hot, sweaty, full, hungover, repeat.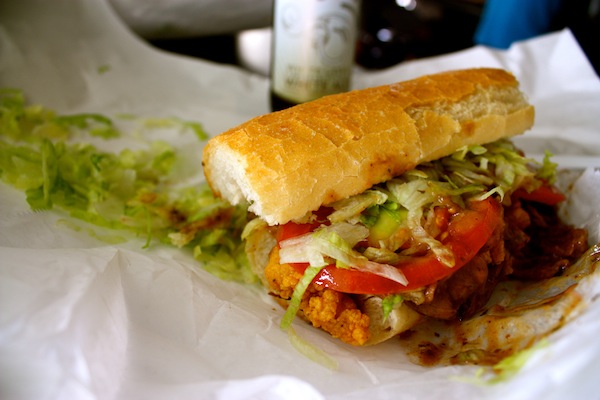 And then we arrived, and we ate. And drank. And I dragged Renee on an hour's walk in the sweltering humidity to look at cemeteries on the first day, and then to wander through the French Quarter on our second day. We ate the New Orleans classics, like a Surf N Turf Poboy from Parkway Bakery (pictured above) that consisted of roast beef AND fried shrimp topped with gravy. We drank ridiculously cheap cocktails on Bourbon Street. And mostly, we were really, really hot.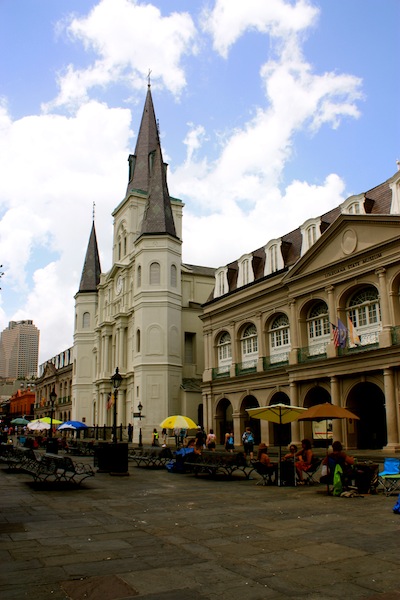 Saint Louis Cathedral in the French Quarter. In a classic New Orleans juxtaposition of religion and black magic, the people lined up under umbrellas are tarot card readers and palm readers.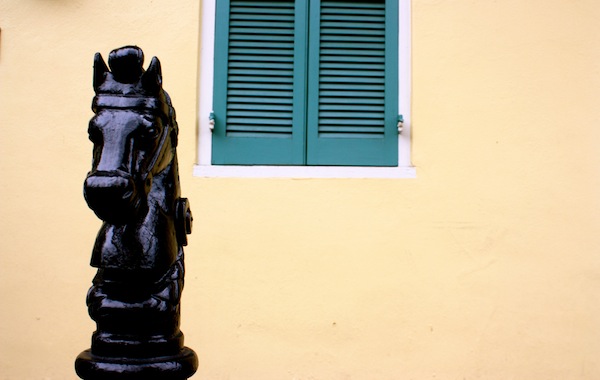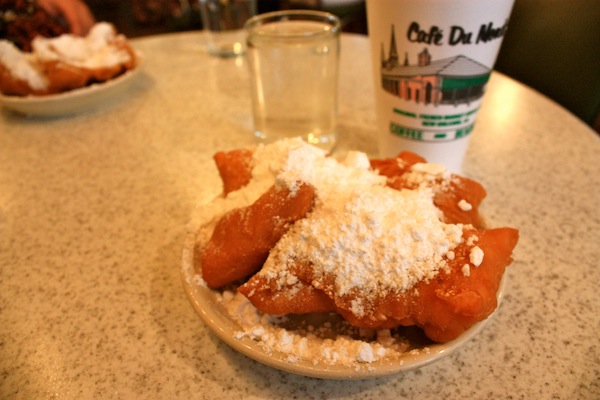 The famous beignets and coffee at Cafe du Monde: what better way to start your day than with a hearty portion of fried dough, powdered sugar and black coffee?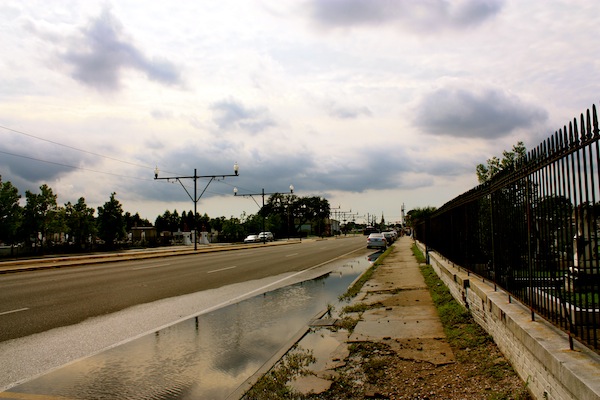 The calm after the storm.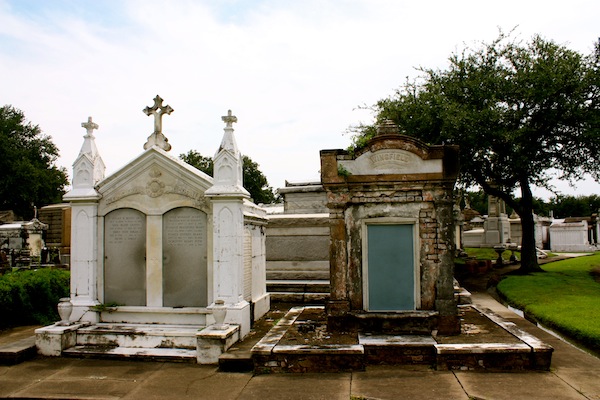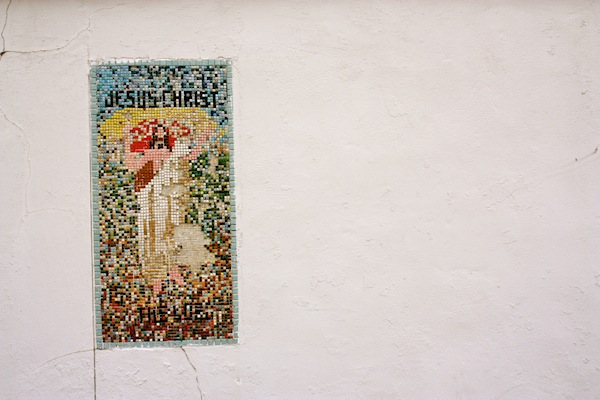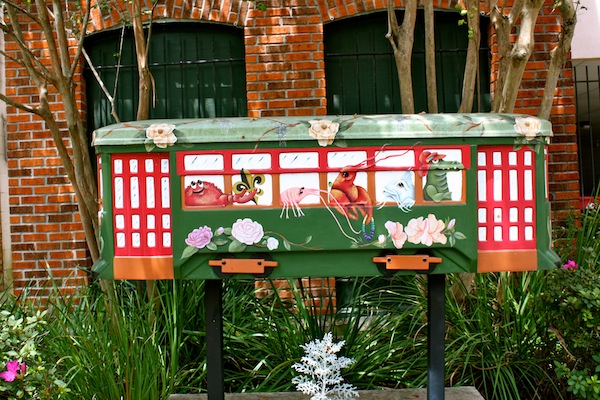 The iconic New Orleans street cars are still a great way to get around the city.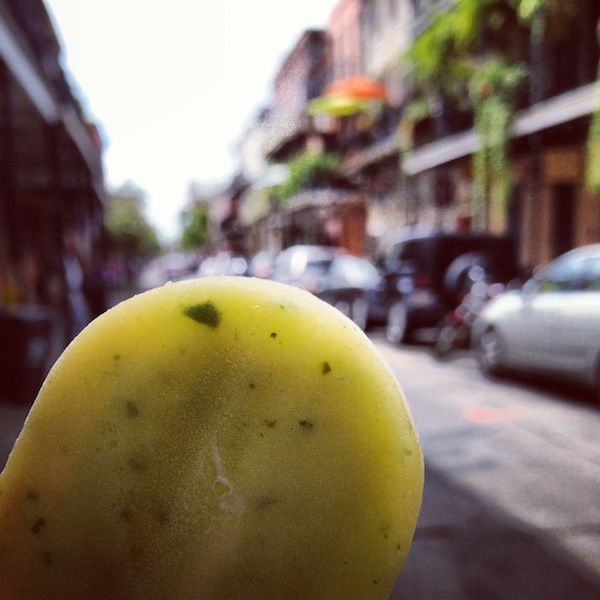 One of my favorite tastes of New Orleans was a pineapple-cilantro ice pop from Meltdown Pops in the French Quarter: the perfect tangy refreshment on a hot day!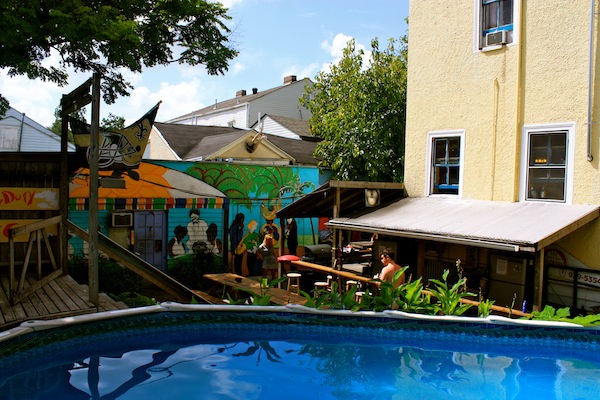 And honestly: here's the real reason we didn't do much other than eat, drink and be hungover in New Orleans: India House Hostel. The place made it hard to leave, with cheap, full-cooked breakfasts in the morning, an air-conditioned movie room, a big book of restaurants that deliver, plenty of outdoor spaces, free Wifi AND A POOL. And drinking was allowed. After being just with each other for 24/7, Renee and I reveled in hanging out with other travelers and working on our tan. It definitely has a "party hostel" vibe–but for the most part, everyone predrinks by the pool or in the common rooms and then heads for Bourbon Street. Book a private room if you're looking for a good deal, but something a bit more laid-back–the dorms are huge.
Note: India House Hostel kindly offered us complimentary accommodation, but all opinions are my own. 
What's your favorite photo of New Orleans?