Before she had the most adorable baby boy ever (with the cutest travel-themed nursery ever), my dear friend and fellow gelato-lover Ashlee Gadd of Where My Heart Resides had a pre-baby bucket list–and the big thing to tick off was a trip to Greece. Now that Croatia is off the list, Greece has officially moved in as the place I MUST VISIT NEXT–mostly thanks to Ashlee's beyond gorgeous photos. Here, a little story and the most beautiful photos of what surely must be the most photogenic place in the world: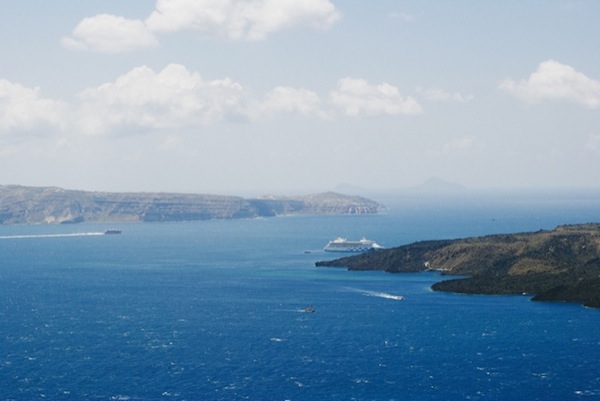 Thank you, airline strike.
We had only been in Santorini for two days when we got the e-mail informing us
that due to a scheduled 24-hour airline strike, our flight home had been canceled.
Brett panicked (of course), while I practically jumped on our bed in delight.
"Does this mean we get to stay in Greece for an extra night????!!!" I asked excitedly.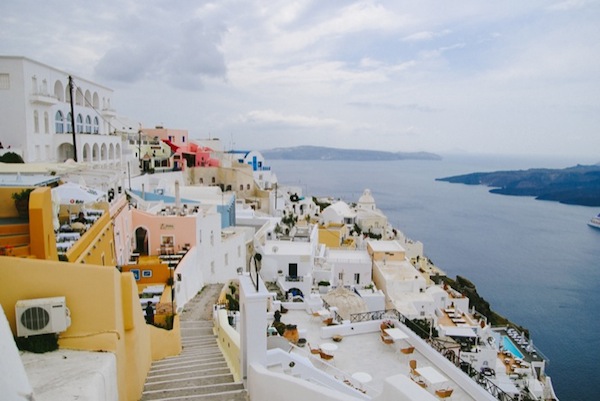 Brett was not amused. Always the worrier, he was mumbling something about rescheduling flights and credit card charges and blah blah blah.
"Don't worry," I assured him. "I'll find us a place to stay ASAP."
Wanting to be helpful, I grabbed my iPhone and started researching hotels in Fira,the capitol of Greece. We would be in Oia for three nights, and Imerovigli for four nights. What better place to end our trip than Fira, which hadn't made it on our original itinerary?
After convincing Brett that we should stay somewhere nice ("Babe! It's our LAST NIGHT! This is the Pre-Baby Bucket List we're talking about!!!"), I booked us a room at the Aressana Spa Hotel and Suites. Just like every other place we stayed (Villa Anemoessa in Oia and Absolute Bliss in Imerovigli), Brett and I were impressed from the minute we saw the property. You couldn't beat the location—it was walking distance from tons of shopping, restaurants, and my personal favorite: gelato.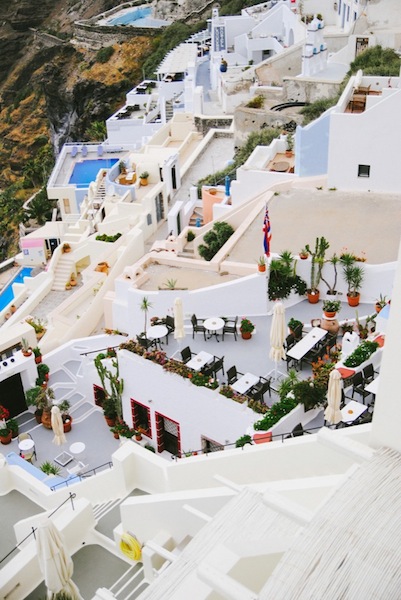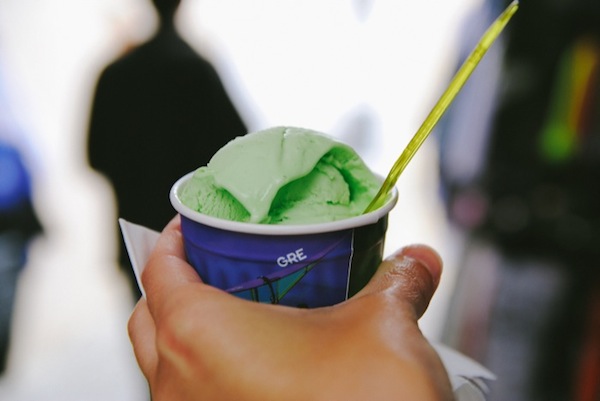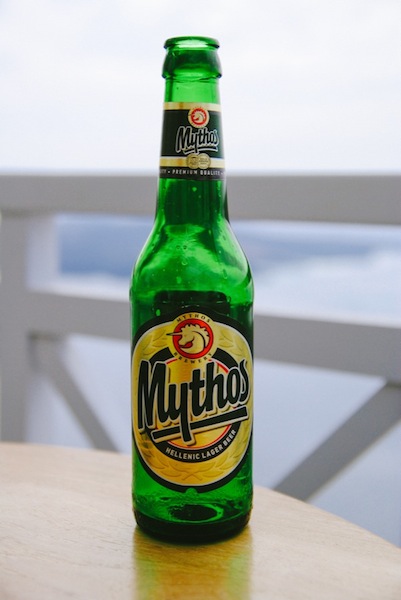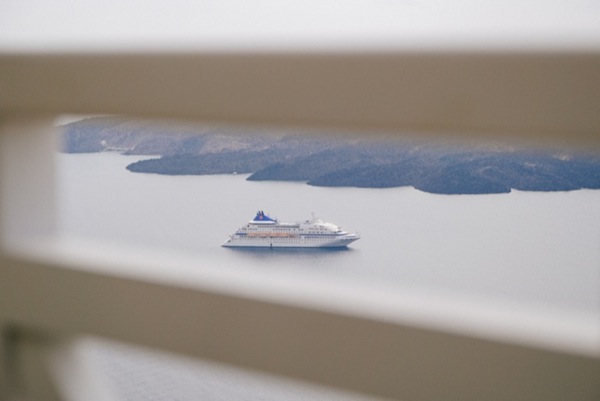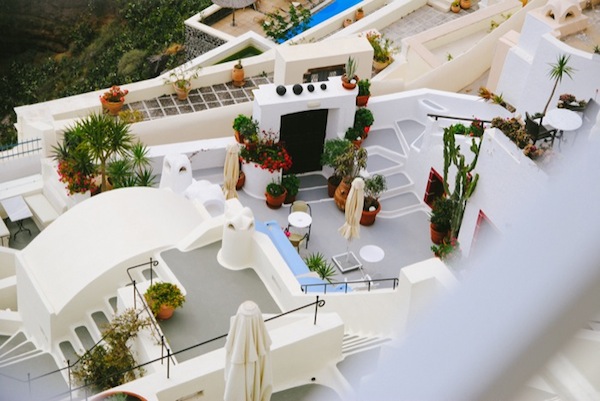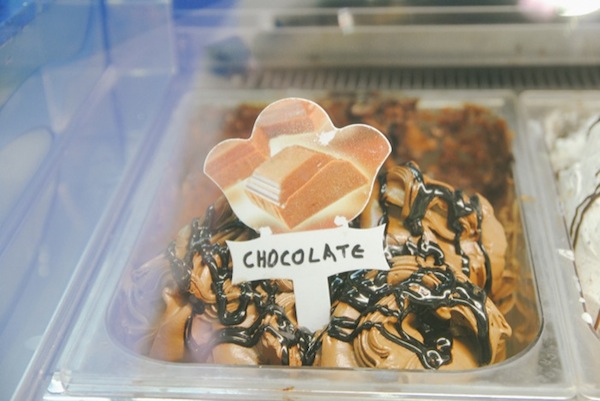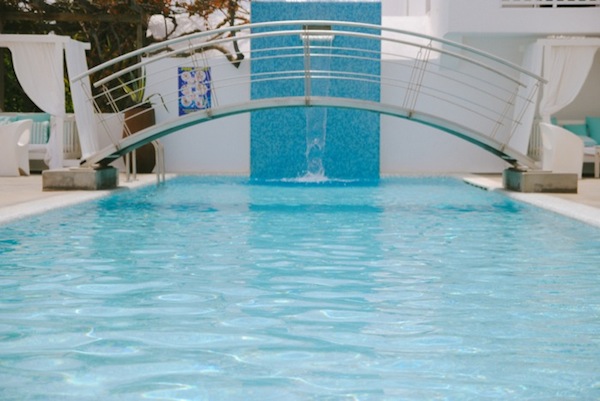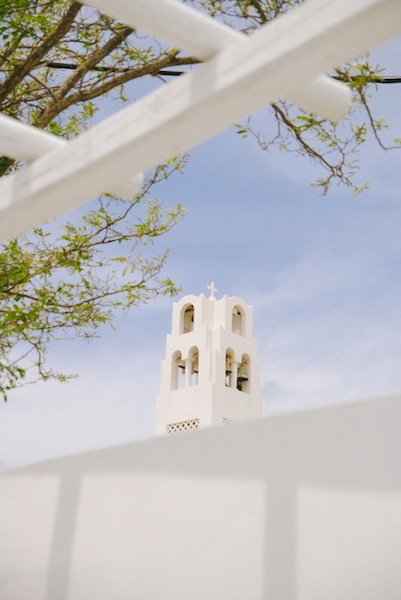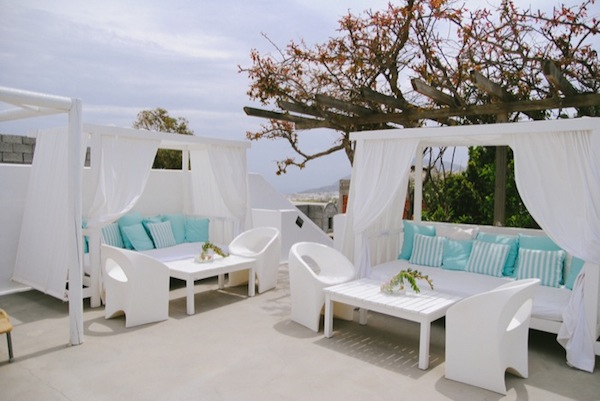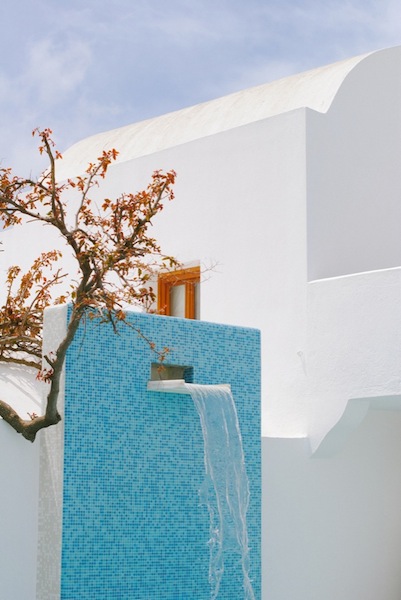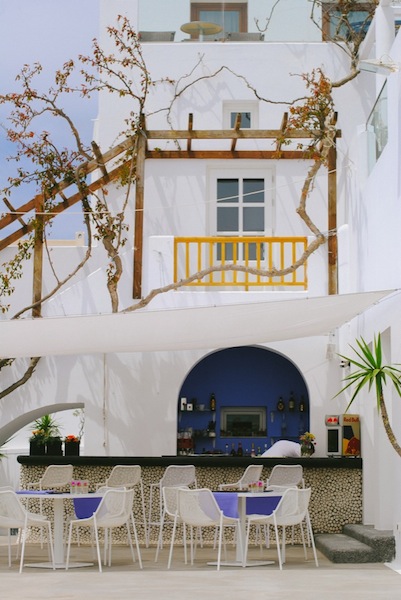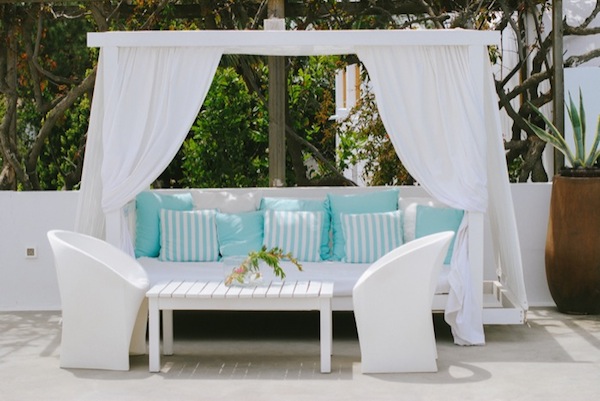 Even though we had visited Fira a few times (via bus) during our vacation, there was something extra special about staying in the heart of Santorini for our last night.
And it never would have happened without that airline strike.
Head over to Where My Heart Resides to read more about Greece, babies and choosing joy.