Postcard from Sedona in the rain
When we were in the midst of planning a road trip across the USA in July, a few people told us we were crazy. It'd be too hot, humid, muggy, sticky, awful.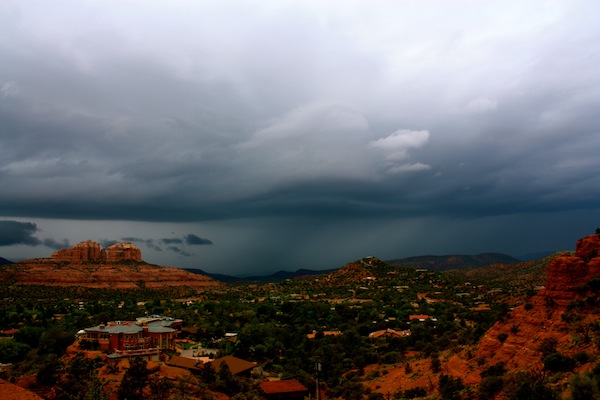 Not one person warned us about monsoon season. So we couldn't help but laugh as we pulled our rain jackets and umbrellas from the bottom of our packs, tucked away under our bikinis and sundresses. In Sedona, apparently, July and August is monsoon season: unlike Southeast Asia monsoon season, the rain here usually comes in short, intense afternoon bursts–with a total rainfall generally only reaching four inches.
While unexpected and a bit unwelcome, the storm clouds did provide a decidedly different backdrop to Sedona's stunning red rocks. It was incredible to watch the rain move right in: until, of course, it started drenching us.