Postcard from Santa Fe
To be fair, we didn't spend that much time in Santa Fe. And to be honest, we spent most of it drinking on rooftops. That being said, Renee and I both absolutely loved this artsy Southwestern city in New Mexico after just one afternoon.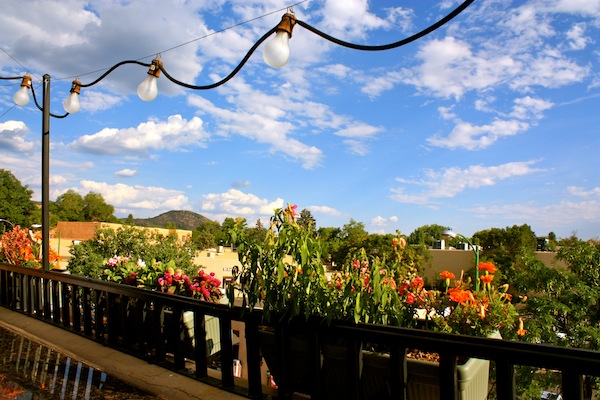 The compact city center of Santa Fe is perfect for an afternoon stroll: tree-lined with adobe architecture, there are shady squares and magnificent cathedrals, understated chapels and artisan stalls at which to stop, rest, meander, spend. And once you have your fill of turquoise jewelry and public art installations, you can steal up a staircase to a rooftop and enjoy Santa Fe from above.
We started off with margaritas at Bell Tower Bar on top of La Fonda: the elevators are a bit tricky to find, but once you're up top, service is stellar and the drinks are cold. It's open until sunset, so it'd be the perfect place for a romantic after-dinner drink.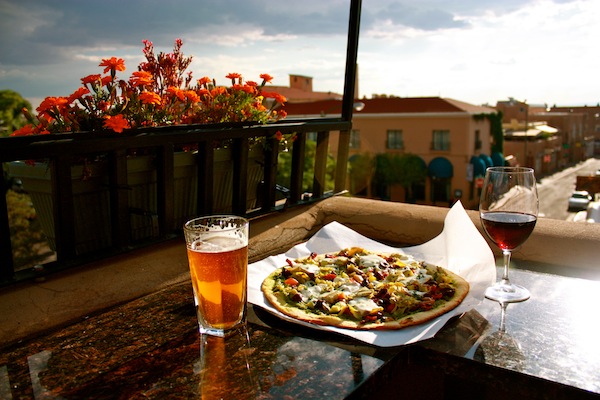 We hadn't had enough of rooftops yet, so we headed over to Rooftop Pizzeria for an absolutely fabulous pizza: try the No. 8 with mozzarella. On a beautiful day, this has to be one of the best places to enjoy the Santa Fe sunshine.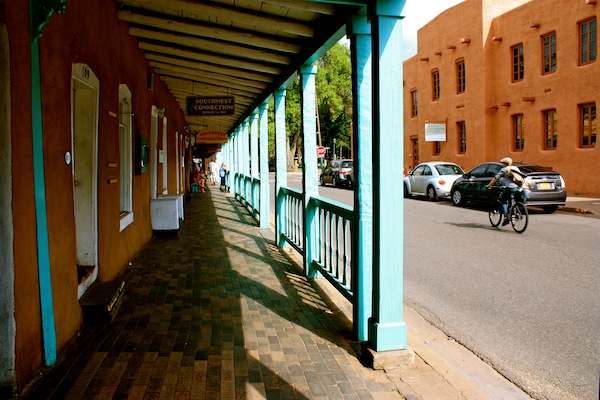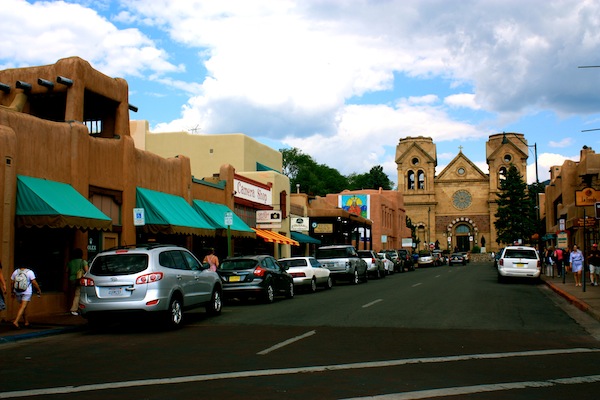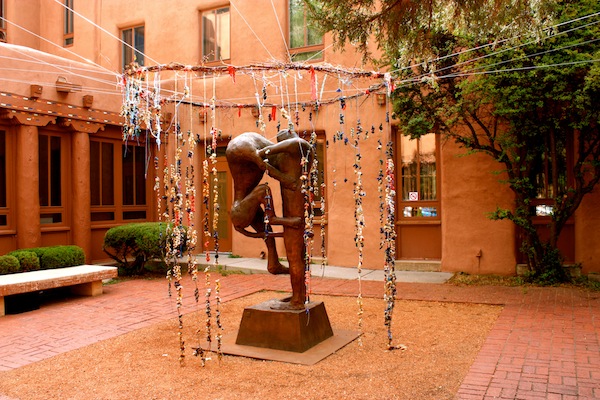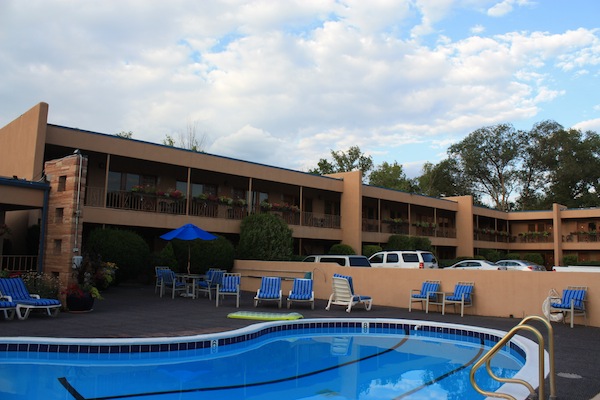 We stayed at Garrett's Desert Inn, and I would recommend it in a heartbeat. The location is unbeatable: just a few minutes walk from the center of town with plenty of free parking. The wifi is free, the service is friendly and the beds are comfortable: definitely the best budget-friendly option in downtown Santa Fe. Bonus: there's a pool! Perfect place to cool off after a long day in the Southwestern heat.
What's your favorite thing to do in Santa Fe? 
Note: Garrett's Desert Inn kindly offered us complimentary accommodation, but all opinions are my own.