Postcard from Amarillo
Amarillo isn't on the the top of many people's lists of what they want to see in America. This "Yellow Rose of Texas" makes many an appearance in country music songs, but it's not at the forefront of Texas tourism.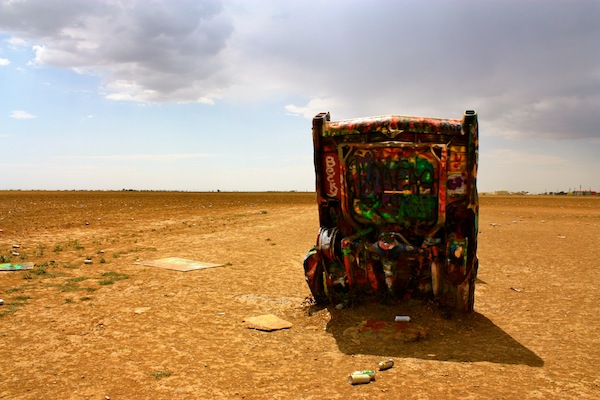 Honestly, Amarillo is a small city that has likely seen better days: days when American industry thrived, when Route 66 passed through the center of the city, when small towns were the heart of America. Nowadays, Amarillo is a bit of a ghost town with limited appeal to visitors–other than the Big Texan Steak Ranch, which is advertised for hundreds of miles leading up to Amarillo.
However, we found it was the perfect stopover city. Located four and a half hours from Santa Fe and six and a half hours from Dallas, Amarillo is a great place to explore, eat and stay–but you don't need more than an afternoon and an evening.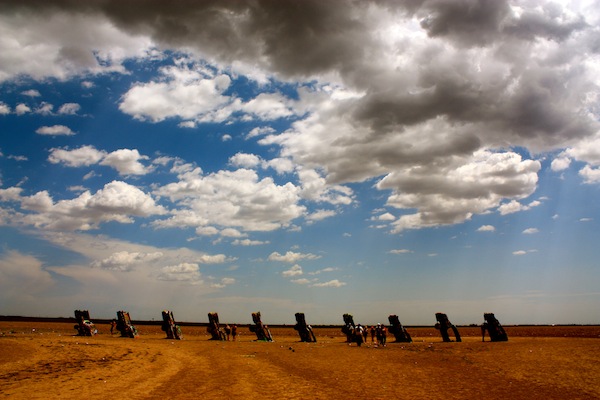 Cadillac Ranch is absolutely worth a stop: this public art installation was created in 1974, and has since been covered in the graffiti of millions. It's a striking scene, although the amount of litter is just as stunning as the 10 cars wedged nose-first into the ground. If you decide to spray paint: take care to throw away the can.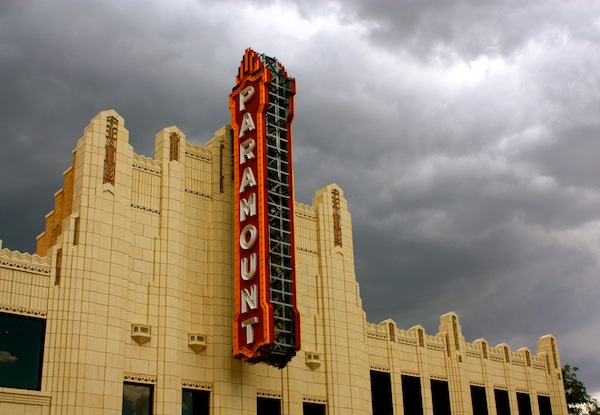 Moody skies over the historic downtown.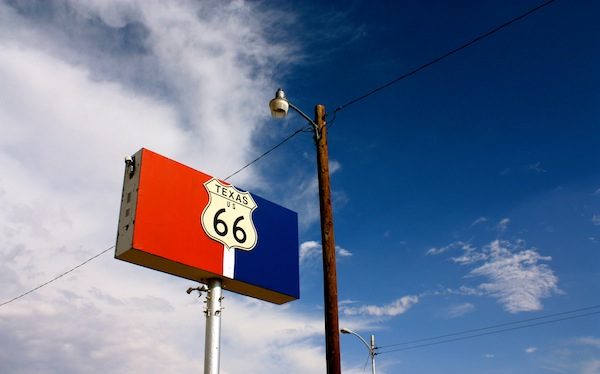 Historic Route 66 runs a few miles outside of downtown: the strip of road is now full of antique shops, old-school diners and plenty of nostalgia.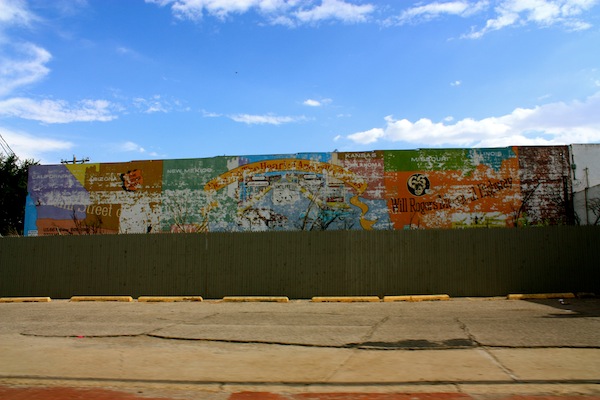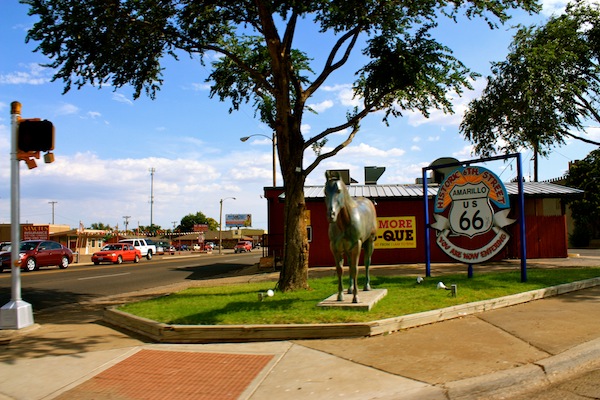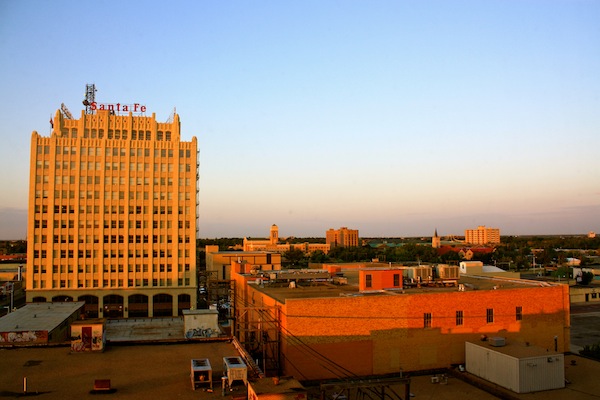 The view at sunrise from our beautiful room at the Courtyard Marriott. Built in the historic Fisk Building, the hotel has created an entirely modern and gorgeous offering in one of Amarillo's classic examples of 1920s architecture: an excellent way to preserve historical gems while not getting trapped in the past.
I've been told you can find some huge, juicy Texas steaks or incredibly authentic Tex-Mex, but Renee and I stayed classy with a dinner at Crush, right across the street from the Marriott. The food was delicious (drunken mushrooms and truffle fries were a highlight), and the craft beer (for me!) and wine (for Renee!) selections were both excellent.
Note: the Amarillo Convention & Visitor Council kindly arranged a complimentary stay at the historic Courtyard Marriott in Downtown Amarillo, which was greatly appreciated. However, all opinions are my own.