Money versus time: what's the value?
Time is money, or so they say. However, often when you're traveling long-term, you seem to have a whole lot of time and not a lot of money. You're willing to spend all day on a cheap local bus packed with people in Vietnam. You don't mind working on your tan on a ferry to Corsica, or Railay, or Phi-Phi. You'll take the cheapest flight available, even if the route makes no sense and the layovers are multiple.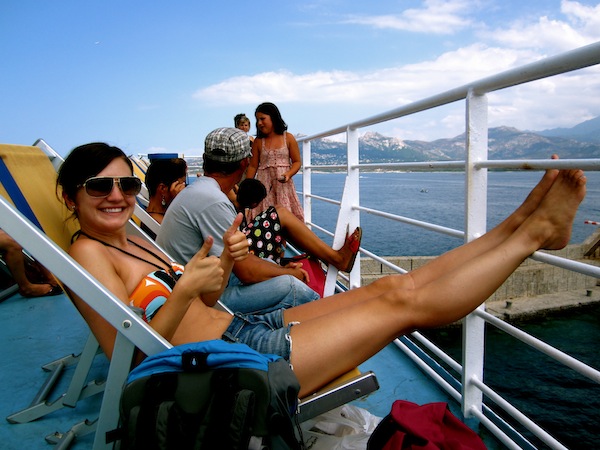 However, I've started to realize that my time, my energy, my good mood is worth something too. It might be harder to place a dollar value on, but it's certainly just as important.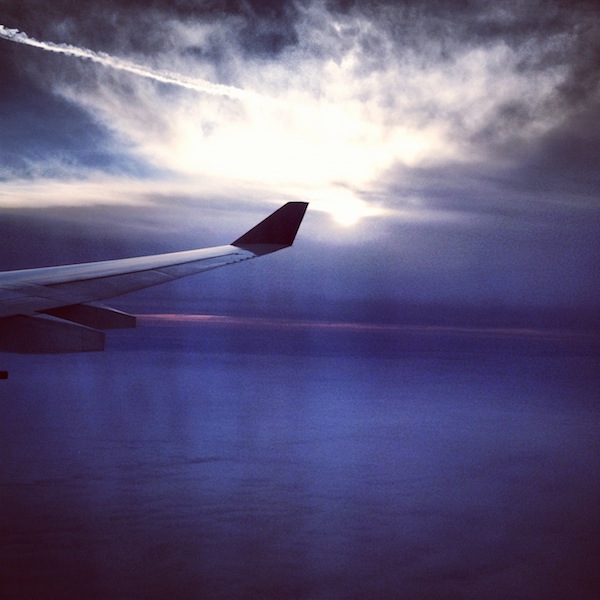 When I flew home from Nice in 2010, I had the cheapest flight I could find: layovers in Frankfurt and Chicago meant I had to go  through customs three times, go through security three times, step foot in four different airports in one long, miserable travel day. When it came to book my flight home from Southeast Asia, the memory of that day came flooding back as my finger hovered above the "buy" button: did I really want to have to get to Bangkok from Vietnam, have a layover in China, spend the night with a friend in Los Angeles all before I snuggled into the futon in my dad's office (affectionately known as home)? Not really.  So I ponied up the extra $300 and bought a direct flight from Bangkok to Los Angeles–and might I say, Bangkok is the BEST airport for long layovers. Think foot massages and green curry.
It came up again as Renee and I planned our cross-country USA road trip. Should we try Greyhound or Amtrak instead of renting a car? Perhaps camping to save money? Or give up a bit of autonomy and do an all-inclusive trip with Contiki? It didn't necessarily need to be the new A class or something uber luxurious, but we did want to be comfortable.
When it came down to it, it was realizing what we valued: sure, we were on a budget. But we were only doing this trip once: we wanted the freedom to craft our own itinerary, the luxury of space to throw our stuff, the true "American road trip experience" of pulling off the road whenever we felt like it.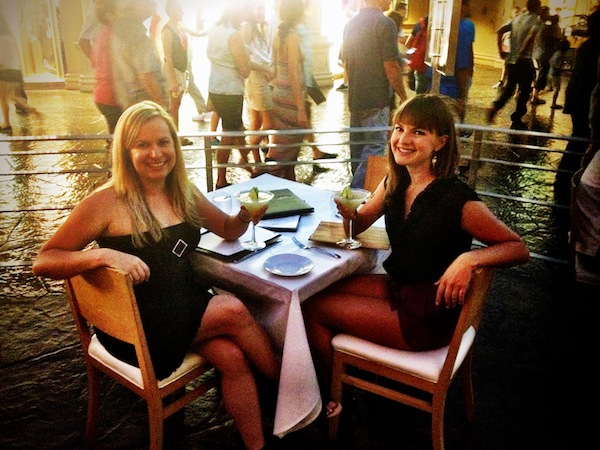 We made friends with other travelers along the way: ones who had a cheap van without air-conditioning, ones who were bitten multiple times by ants while camping. We traded travel horror stories, except that our horrors were minimal–mostly because we were willing to put out a little extra cash.
This isn't to say that I'm trading in hostels for five stars: I'm still very much a budget traveler. I still maintain that all I need in accommodation is somewhere clean to sleep and keep my things–I don't need killer views, maid service or 186 TV channels. Sometimes it's nice to splurge–and sometimes it's just enough to know that money can solve a few problems.
Have you ever had an experience where you realized your time was worth something too?