Life lessons 101: from freshman year to the real world
There's a certain energy that takes over a college campus in the weeks leading up to the first day of school: a buzz of  opportunity and optimism, a feeling that this is a brand-new start. Subletting a room on the street that borders Columbia University for the month of August has meant I've been surrounded with that blend of enthusiasm and anxiety, those packed-to-bulging bags from Bed Bath & Beyond, the nervous smiles and falsely confident hugs goodbye.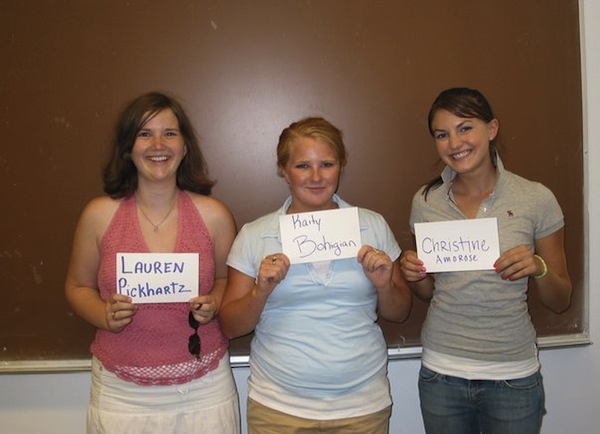 At 17, I didn't understand why anyone would want to go skydiving or go to Asia; I swore that I would spend a year studying abroad in France: in some ways, I wouldn't even recognize myself at 24. However, I'm very much that same girl who gets most excited and most stressed out over the little things, who hates being late, who doesn't believe in going out in public in pajama pants.
Sometimes I wish I could go back to the day pictured above–my very first day of my first year of college at California State University, Chico. There are some choices I would change, some actions I would take back, some glorious moments I would just want to relive: here, the lessons I learned then and continue to live.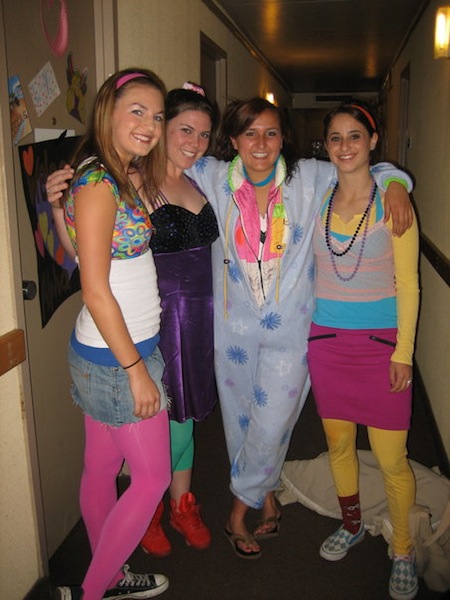 You are the sum of the five people you spend the most time with. 
The photo above of is of the four "Whitney rookies": the first-year lacrosse players who lived in Whitney Hall. Today, every single of one has is currently living abroad or has lived abroad: studying in Italy, coaching lacrosse in Berlin, working in the Peace Corps in the Gambia. We were weird, fun, focused: those girls taught me to take myself less seriously and to push myself beyond my notions of what I was capable of, on and off the field.
Be careful in choosing your friendships. Don't get trapped in friendships that are convenient but meaningless–the mean girls who live down the hall, the guys who are always down to party but who disappear once the beer is gone. Find the ones who are passionate and enthusiastic, who make you want to become a more interesting and exciting person to be around.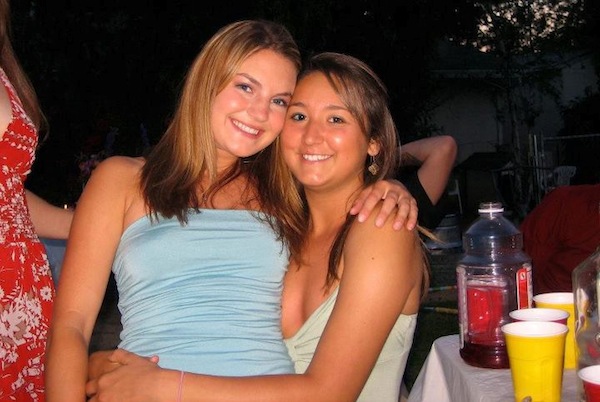 No one cares about your GPA in the real world. 
I spent entire days in the library, entire evenings hunched over textbooks, making flashcards, writing essays. I was serious about school, and it paid off: I graduated magna cum laude and was named the top student in my department. I don't regret taking my education seriously, but I often sacrificed fun and friendship for better grades. After your first job, your grades will help you very little. What will help you is your network: the people who are willing to recommend you and go to bat for you, the ones who let you crash on their couch and use them as a mailing address.
It's easy to get wrapped up in blogging, to think that getting a post written and edited and scheduled is the most important thing in my week. It's easy to sacrifice my real life in exchange for this online self I've created; sometimes, it's just as important to shut my laptop and go out for drinks. Your work is only one part of your life: don't fall into the trap of thinking it's the most important.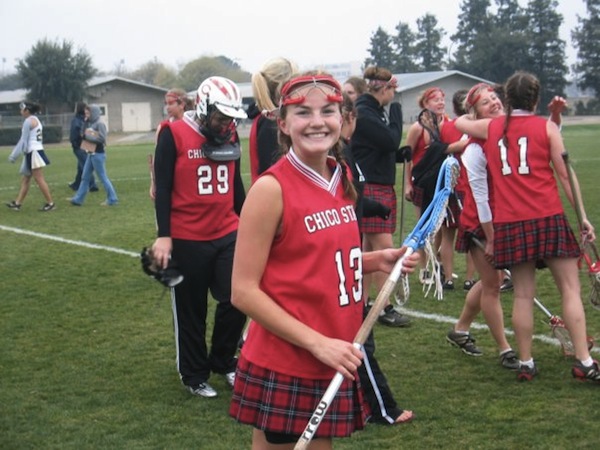 Get involved. 
There are plenty of things, nights, drinks that I regret about college. What I don't regret: playing lacrosse. Working at CAVE, our student-led volunteer organization, and Tehama Group Communications, our student-managed public relations agency, and The Orion, our award-winning student newspaper. Joining a sorority.
The more you do, the more things you try, the more people you meet–the more you get to know yourself. You get to know what you like and what you don't, what excites you and what bores you. Don't be afraid to quit things you don't like, and don't be afraid to try something you've never done before. Never try, never know, my Rastafarian rock climbing teacher drawled as I panicked on the side of a cliff in Railay this year–and as I pushed myself up to the top, I realized he said it better than I ever could.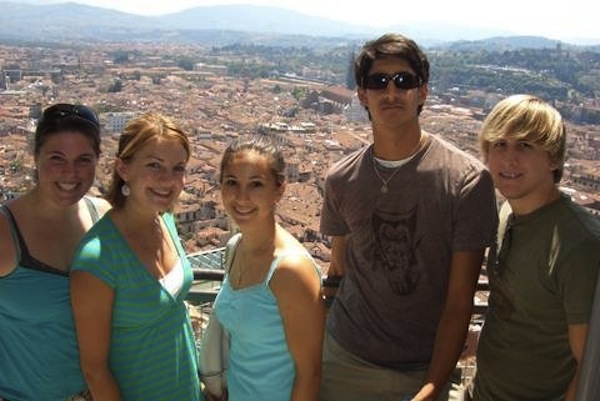 Travel.
One of my favorite trips of all time was the 10 days I spent in Italy with a mix of friends from high school and college. We sipped watermelon cocktails while watching the sun set over the river in Florence, we drank local beers on the beach in Sorrento after spending the day floating in the Mediterranean. We saw countless churches and statues, indulged in unbelievable quantities of pasta and gelato and learned what it's like to travel as "grown-ups".
Go with your friends, go by yourself. It will force you to grow up and be responsible, while reminding you of just how young and free you are. You'll capture moments, create memories, strengthen friendships and trust yourself more. Read this gorgeous article on why you should travel young if you have any doubts.
What do you wish you could go back and tell your 17-year-old self?