Giving Las Vegas a second chance
The first time I went to Las Vegas was for my 21st birthday. I flew out for a fancy dinner and Cirque du Soleil show with my parents before meeting up with two girlfriends for three days of drinking and dancing. It sounds like the perfect coming-of-age scenario, but I ended up changing my flight in a late-night/early-morning fit and coming home early. I had a boyfriend and my girlfriends were single, I hated clubs and that's pretty much what Vegas is: I decided then and there that Vegas wasn't for me, to the chagrin of all my girlfriends who love a wild weekend away.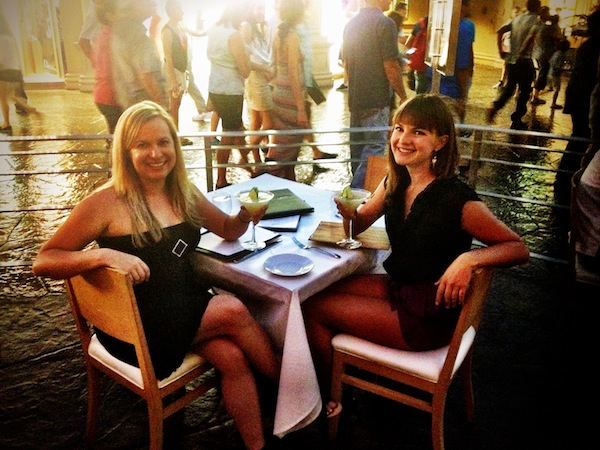 But when Renee and I were working out our itinerary, I grudgingly decided to give Vegas a second chance–but only if we saw a Cirque du Soleil show and with the explicit understanding that I was making no promises to party til dawn.
And I'm really glad I did. There's still a sleazy, drink-until-you're-incoherent, bachelor/bachelorette party vibe that I don't love. But there's also incredible restaurants, perfect pool-lounging weather and myriad chances to slip into a party dress–all within a few miles.
The main reason I'd go back to Vegas? Cirque du Soleil. Renee and I saw Zumanity and it was completely unexpectedly cool. Yes, it's the "erotic" one. There's some nudity, there are some racy jokes, there are some sensual performances. But as with every Cirque du Soleil performance, it's the incredible talent of the performers that shines through, the hold-your-breath stunts that they pull off Every. Single. Time. I loved the variety of Zumanity: it was one part acrobatics, one part modern dance one part comedy stand-up, one part audience participation. Best with an open mind and after a few cocktails–but highly, highly, HIGHLY recommend.
The ideal night in Vegas: classy dinner out, 10 p.m. show, dance until dawn. Or at least that's what we did our first night, and it did not disappoint. Spago, Zumanity, 1OAK–where glitter rained out of the ceiling, hip-hop beats blared and a vodka-soda cost $15: Renee just couldn't get over the "American-ness" of it all.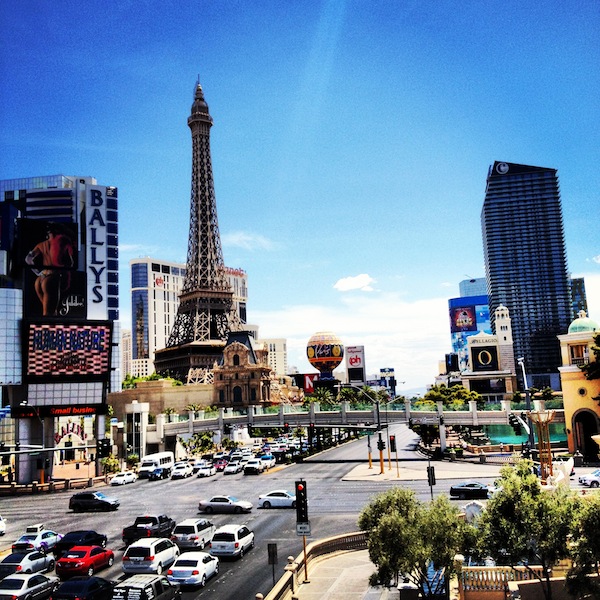 On a post-Zumanity excitement high, I told Renee we should go on the roller coaster at New York New York. As soon as the shoulder restraint came down, what that meant suddenly became very clear–Renee started laughing when I turned to her with a look of fear and asked if we were going upside down. I may have a penchant for paragliding and little fear of skydiving, but I haven't gone on a roller coaster in years upon years because, well–because I hate them. I was fiercely reminded of this while soaring upside down over the bright lights of Las Vegas, where I was so upset I didn't even have the energy to scream. Check that baby off the list: now I've done an upside down roller coaster and I have no desire to try it again.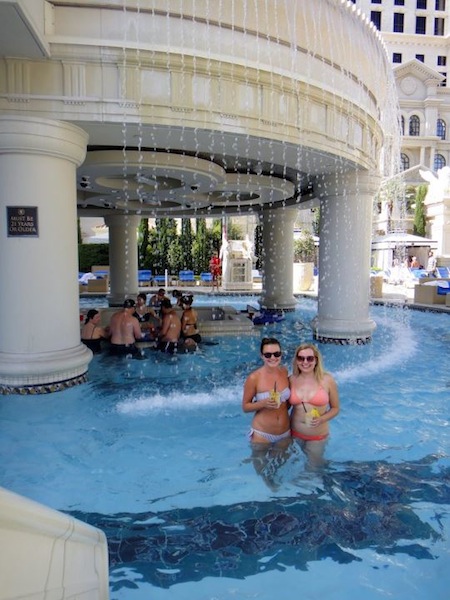 As I sat drinking sangria, eating the most delicious brussel sprouts in the world and laughing uncontrollably with girlfriends (including the most gorgeous Vegas ambassador and blogger around, Abby Tegnelia) at Jaleo in The Cosmopolitan–after a day of lounging by the pool at Caesar's Palace–I was glad I gave Vegas a second chance.
It's the sort of place that melts effortlessly into whatever you want it to be: a weekend-long blackout, a shopping extravaganza, a never-ending buffet of top-tier restaurants, an uninterrupted day of reading in the pool. It's expensive and it's in-your-face and it's hot–but there's nothing quite like it.
Note: Cirque du Soleil generously offered me complimentary tickets for Zumanity, but all opinions are my own. Special thanks to Mom and Dennis for the delicious dinner at Spago!