Getting sucked into the Sedona energy vortex
There's something about Sedona that pulls you in: the stunning red rocks, the brilliant entrance via a twisting canyon road, the vortexes that local New Age fanatics swear by.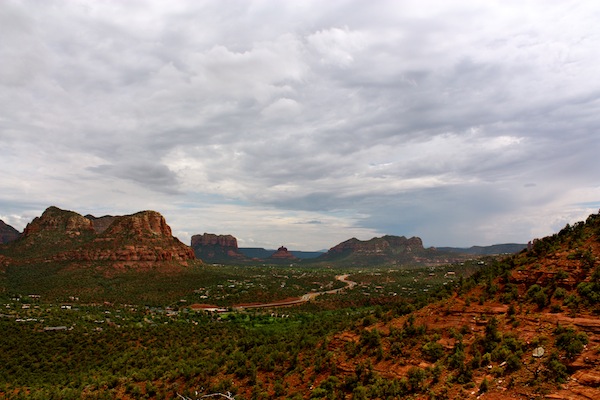 It's not just the local hippies who are infected with the Sedona energy; Native American tribes have long insisted Sedona has spiritual importance. I'm not sure if I felt any remarkable energy infusions; however, I do know that the physical beauty and serenity of Sedona is incredibly refreshing. This was my second trip to Sedona, and I certainly can't imagine it will be my last: it does seem to revive you from the blasé attitude of many hours spent in a car.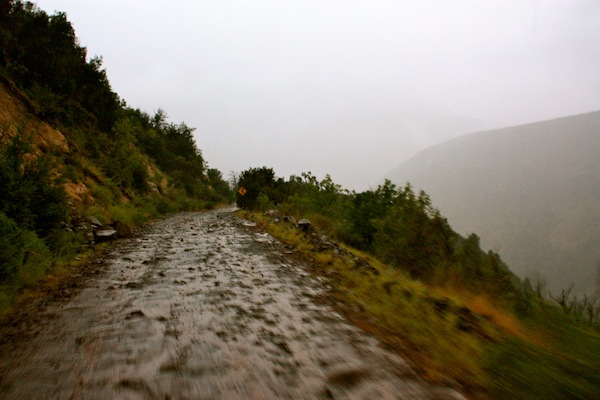 Go off-roading: We signed up for sunset views of Sedona from high on the rim of the red rocks; instead, we drove through a thunderstorm. Literally. We drove through the clouds, were absolutely soaked from the rain, watched lightning strike across the sky and hear thunder rumble as though it was right next to us. Even though monsoon season dampened our plans, it was still an incredible experience: we might not have had sweeping views of Sedona, but we saw waterfalls and rivers suddenly appear in the usually red, dry landscape. Chad, our guide with Safari Jeep Tours, was absolutely excellent: he continually provided us with interesting facts about all facets of life and history in Sedona while also managing not to wreck the Jeep.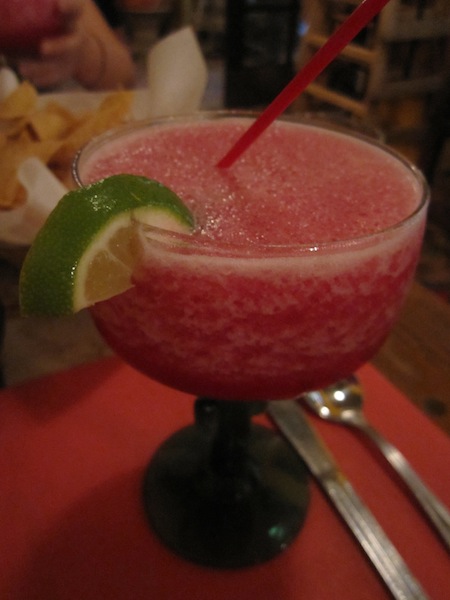 Try a prickly pear: My personal favorite way to enjoy this cactus fruit? In a margarita at El Rincon Mexican Restaurant. The subtle flavor is the perfect accompaniment to a Mexican meal with a Navajo flair.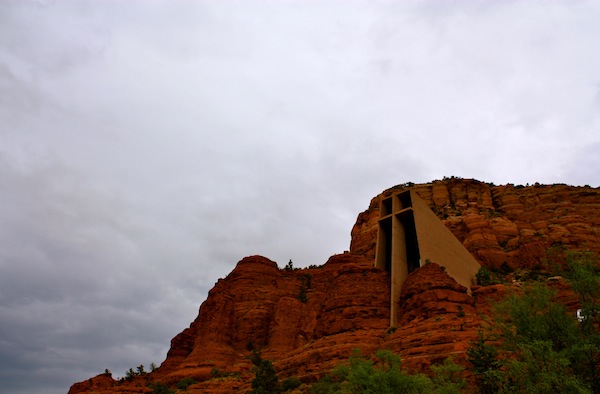 Go to church: Built into the red rocks (and supposedly on top of a vortex), the Chapel of the Holy Cross is an effortless example of beautiful, modern architecture that blends with its surroundings. The Roman Catholic church is as much of a tourist destination as a place of worship, offering stunning views over the Coconino National Forest and a place of restful peace.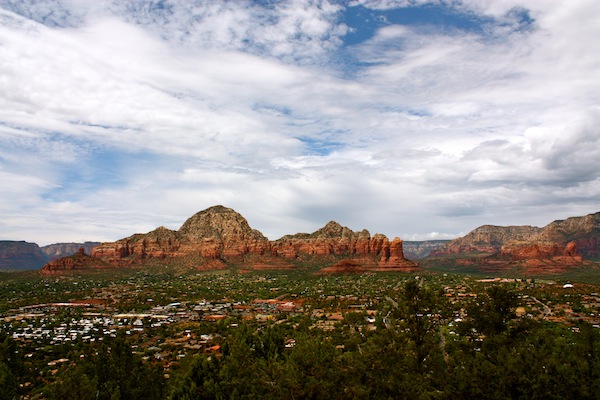 Head up to the airport: Located on a high mesa overlooking the city, the airport is worth a visit even if you're traveling in and out of the city by land. The views are simply incredible–particularly when the clouds ease and the sun shines–and there are a few places to hike, so wear comfortable shoes! It's also the location of a vortex said to strengthen masculinity.
 What's your favorite thing to do in Sedona? 
Note: the Sedona Chamber of Commerce kindly arranged a complimentary meal at El Rincon and a complimentary Safari Jeep Tour; however, all opinions are my own.