Wandering in San Francisco on a sunny Friday morning, I stumbled over a Banksy in Chinatown. My day was officially made, and I was reminded of how vivid and joyful the multi-cultural San Francisco streets can be.
I'm not usually a huge fan of protecting street art, Banksy or otherwise: the constant evolving of a wall is what I love most about public art. However, I think that the Chinese dragons surrounding this "War and Peace" is the perfect example of the best of San Francisco street art.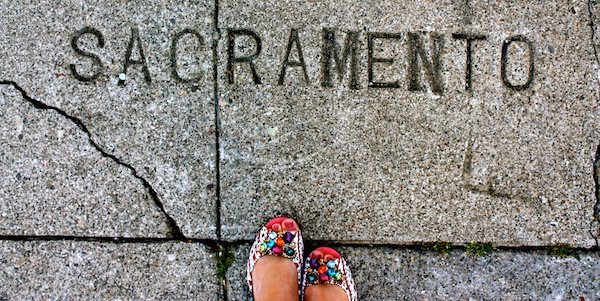 Hometown love.
A giant T-shirt wall in SOMA.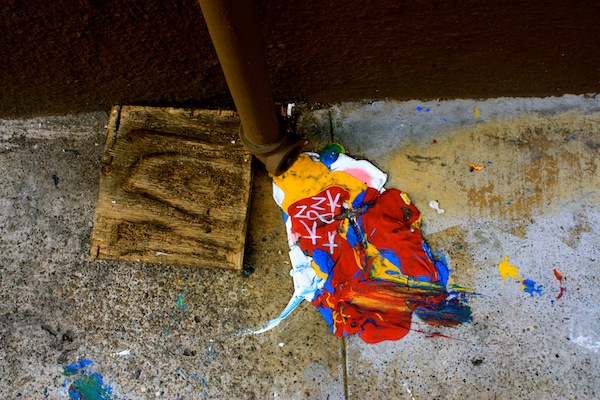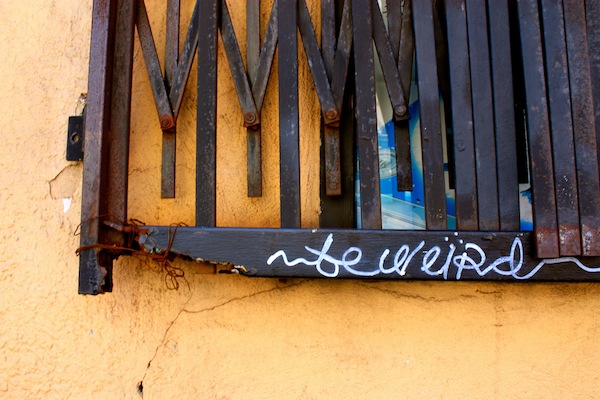 A good reminder to the residents of San Francisco: be weird.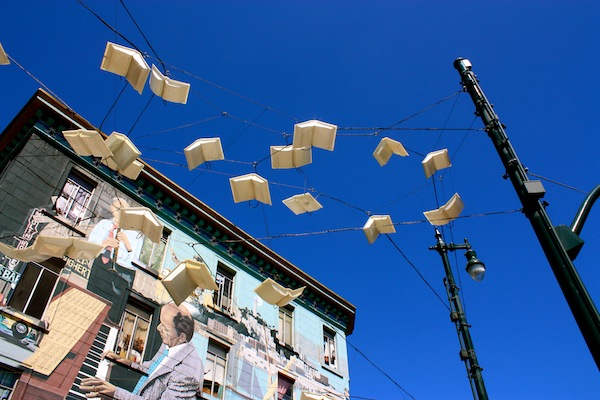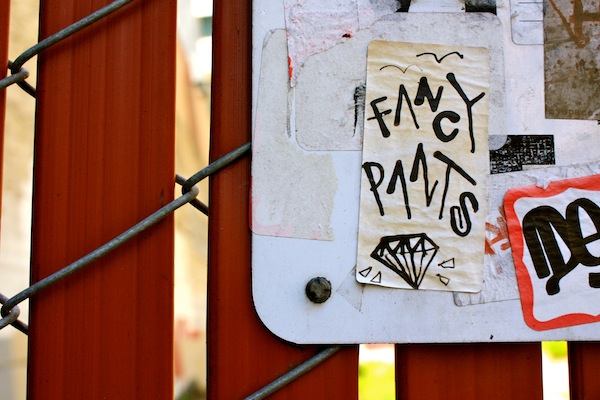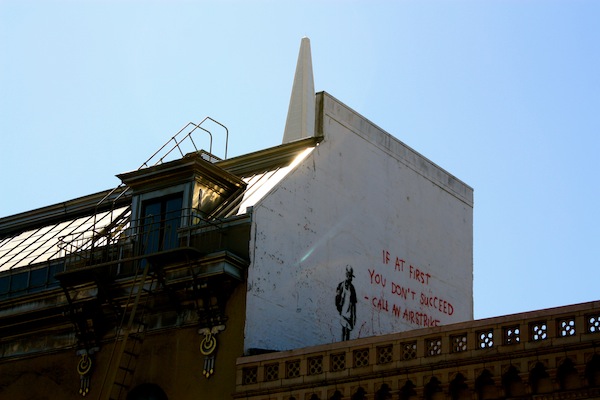 After I tweeted excitedly about my first Banksy discovery, someone replied and told me to keep my eyes open nearby in North Beach: bang! Another one!