Postcard from Split
As a popular starting or ending point for many Croatian sailing trips and a major transport hub in Dalmatia, Split is tough to miss on most tourists' itineraries, even if it's just for one night.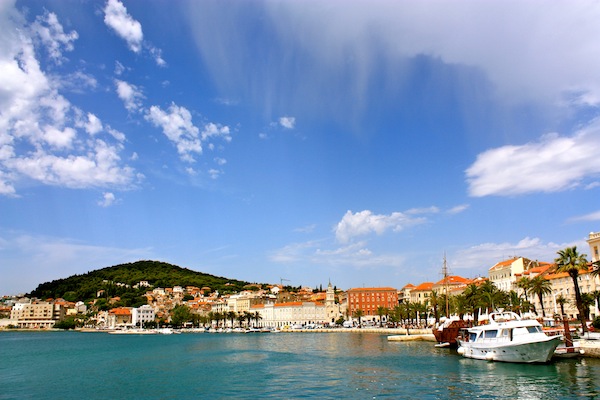 Even just as a "layover city," Split is a wonderful introduction to Dalmatia: red roofs, blue sea, beaches close enough to walk to, a promenade lined with palm trees. It's also an excellent option for city breaks by rail: I took an overnight train from Zagreb, woke up to rolling green countryside and walked straight out to the glittering turquoise Adriatic Sea. I was only able to stay for one night, but I wish that I had been able to explore more: Split seems like the perfect combination of laid-back Croatian calm and friendliness, with incredible beaches and sunny weather as a bonus.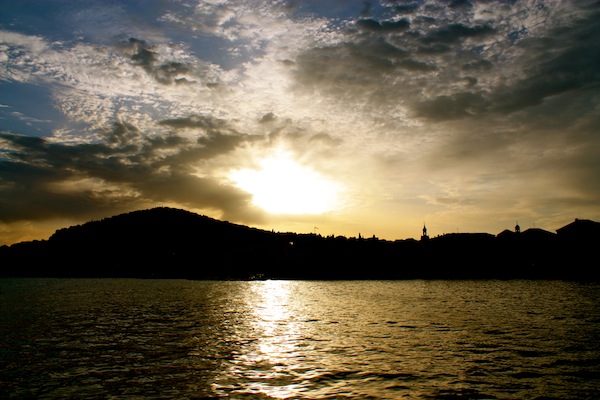 While silent and serene at night, the coastline fills up with kayakers, cruise ships and even a few wayward swimmers during the day. Head down to the port to watch the sun set over the sea, with church steeples and bell towers casually breaking the steady silhouette of the hill that overlooks the city.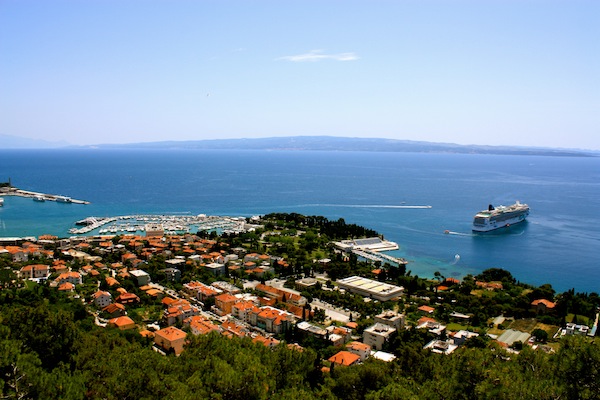 Hike up Marjan for incredible panoramic views of the city and sea: the hill is also home to parks, tennis courts, a zoo and several beaches. Make sure to take plenty of water–there are lots of stairs and slopes, and the sun is intense!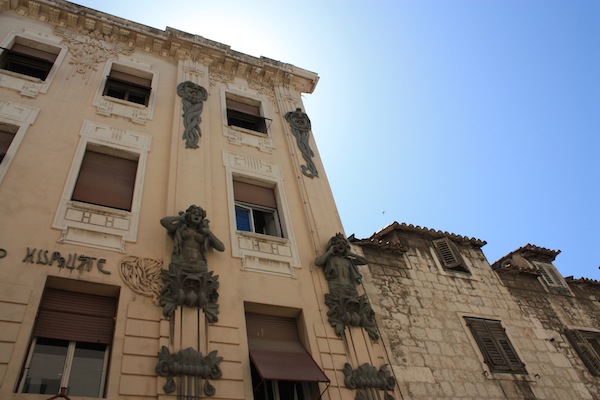 Split is also home to beautifully classic buildings, opera, theatre and dance performances.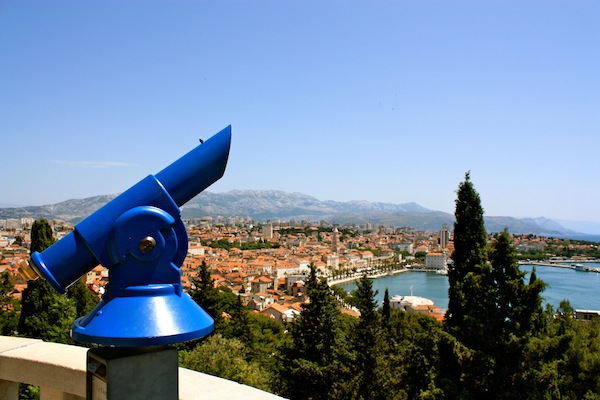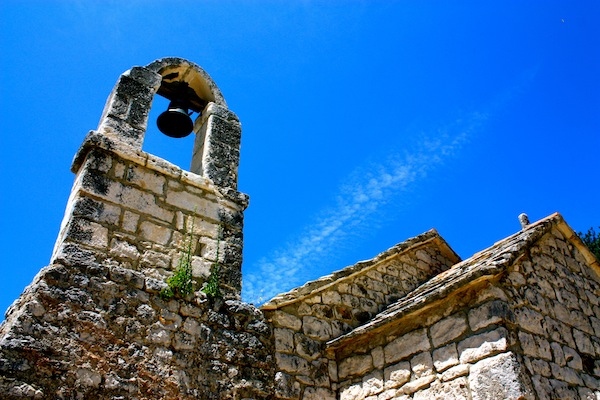 I loved the crumbling buildings as I climbed up Marjan: many stone facades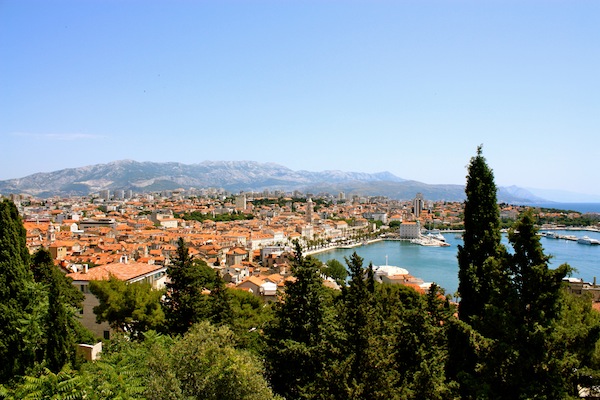 What's your favorite photo of Split?