Having dresses made in Hoi An
One of my favorite parts about visiting Europe was the shopping: even if it was at chains like Zara and H&M, there was a day when these stores only existed in Europe. I'd return to California, sporting new dresses and cute bags; when someone asked me where I bought it, I'd proudly proclaim Europe and know that the odds of running into someone wearing the same thing was slim.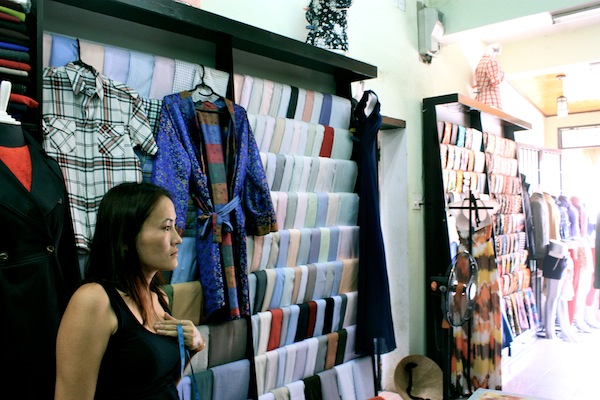 With the continuing globalization of the clothing market and increased popularity of ordering online, it's harder and harder for me to find clothes abroad that aren't available at home. So when I heard about the popularity of having custom items made in Hoi An, Vietnam, I was intrigued.
My most extensive experience with a tailor prior to visiting Hoi An was having my jeans hemmed for free at Nordstrom. Luckily, Hoi An caters to the tourist who wants to play clothes designer: mannequins line the street, tables are stacked with fashion magazines, walls filled with fabric in every color of the rainbow. Custom pieces cost a fraction of ready-to-wear options in the western world; turnaround time can be as quick as 24 hours. Ask your tailor for specifics and plan on booking a hotel in Hoi An for at least a day or two.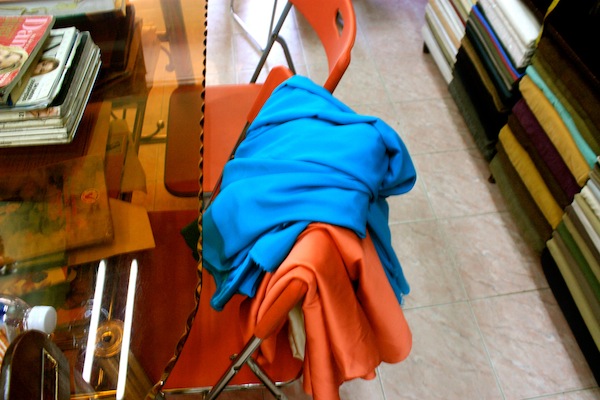 I popped into MeKong Tailor because I spotted a dress on a mannequin that I quite liked; once inside, however, I turned my attention to the computer screen filled with an endless choice of dress designs. Captivated by the inexpensive prices, bright fabrics and the chance to play designer, I decided on three dresses that each cost about $40.
The best part has been wearing the dresses at home: oh, these old things? Just had them custom made in Vietnam…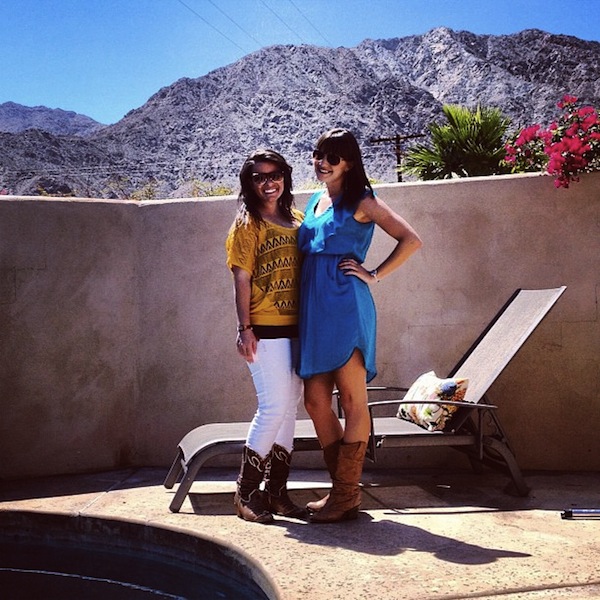 Sporting a fabulous-but-comfortable turquoise dress (and boots, of course!) at Stagecoach Country Music Festival.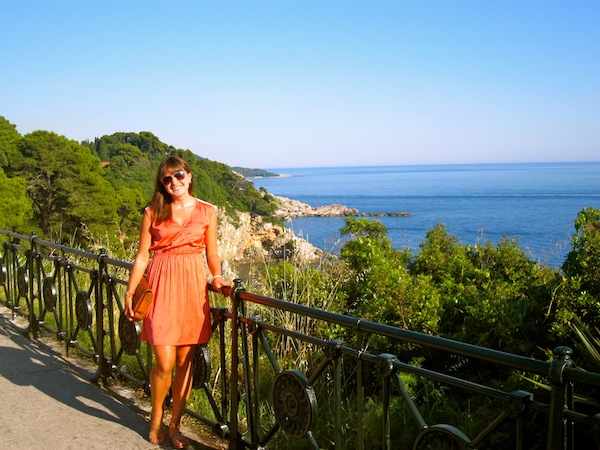 The photo of this dress showed it in a neutral gray and white combination, but I decided on coral with a cream accent: perfect for a night out in Dubrovnik!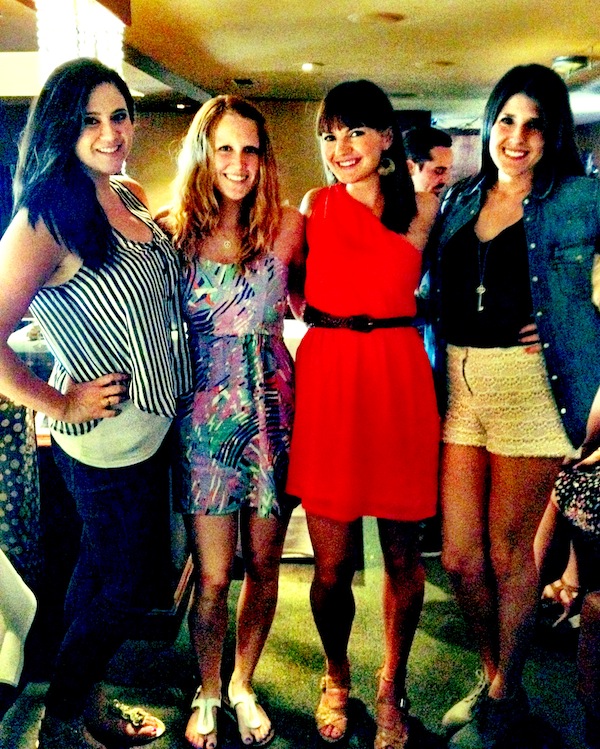 A classic one-shouldered dress in bright orange: my cousin actually borrowed this for her junior prom! I know she loved not having to worry about another girl wearing the same dress as her.
Have you ever had clothes custom-made abroad? If not, would you consider it?