Capture the color
I'm not a girl who shies away from color: I like to be swathed in neon and surrounded by brilliantly blue skies. I get depressed when I wear too much black, sit beneath gray clouds, stare into glass and concrete. Whenever I'm traveling, I seek out the pops of color that define a destination: the fuchsia flowers in Bali, the glowing orange sunset in Maui, the impossibly clear turquoise waters in Croatia.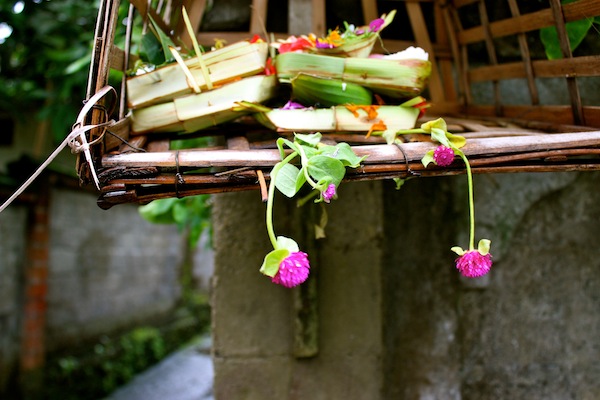 So I was more than keen to take part in Travelsupermarket's Capture the Color contest: below, a few of my favorite colorful photos and their stories.
Blue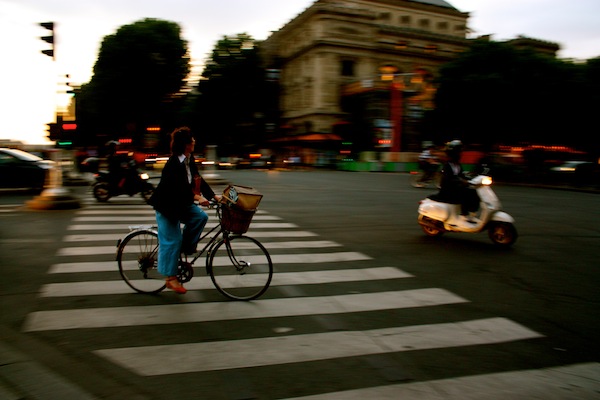 Parisian women are often hailed as the most stylish in the world, their effortless chic the subject of many a book, essay and magazine article. The world reveres French fashion, haute couture houses, the looks spotted sur le rue. But perhaps what we should admire more is their ability to carry themselves with grace and to cycle breezily through busy streets in a pair of fabulous cerulean trousers.
Red
The best way to see Bali is by motorbike: the lush greenery rushing past, the thrill of speeding around incessant traffic, the chaotic and ceaseless beeping of horns. Once you escape the crowded center of Ubud, Bali seems to open up into one long stretch of rice paddies and palm trees and temples. And, perhaps, a little girl in her bright red uniform rushing to school.
Yellow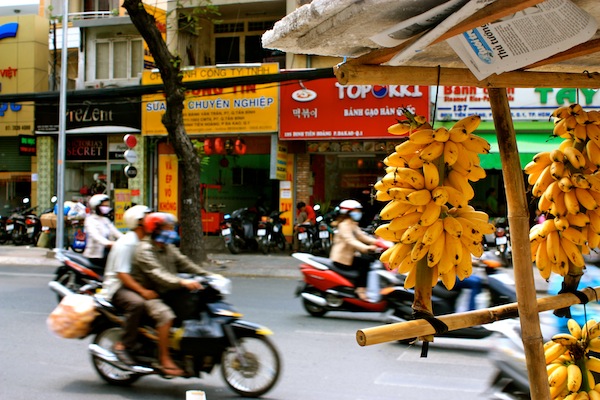 The south Vietnamese city is formally known as Ho Chi Minh City, but I prefer Saigon. Ho Chi Minh City sounds so sterile and political, suggesting a city of carefully-ordered communism and dull gray suits. Saigon is anything but: it's a colorful, thriving metropolis that never stops buzzing, eating, shouting. A rickety stand selling ripe yellow bananas tries to entice speeding motorbikes to stop for a snack.
Green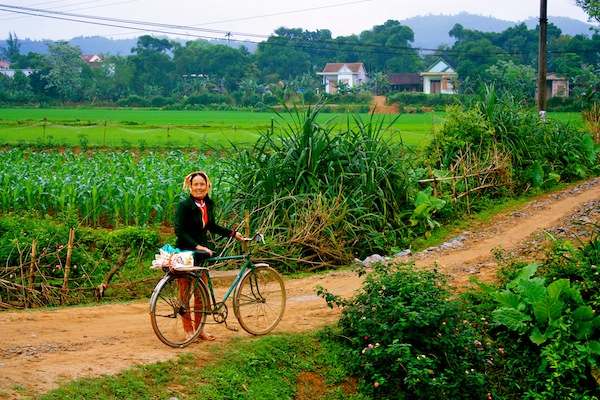 Endless stretches of luscious and verdant rice paddies: the countryside surrounding the world's largest caves in Phong Nha, Vietnam was the perfect place for a leisurely bike ride and to exchange smiles with the friendly, fashionable locals.
White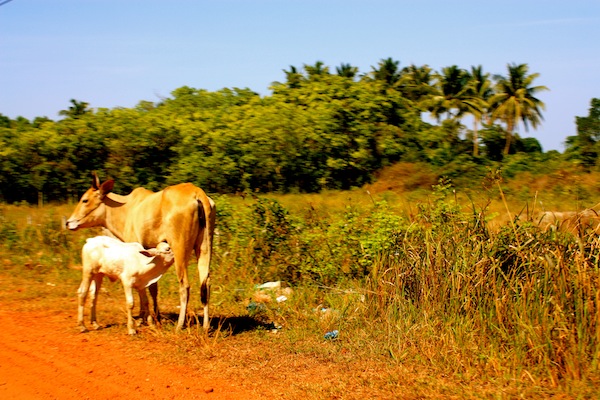 In the Phu Quoc national park, the rocky red dirt road winds along the palm tree-lined sea, overshadowed by the jungle-covered hills. It's deserted except for a small group of cream-colored cattle clambering along the side of the road, a white calf suckling with abandon.
This is part of the Capture the Color contest: I nominate Lost in Cheeseland, Christine in Spain, A Dangerous Business, What's Dave Doing and Twenty-Something Travel.