Postcard from the Promenade Plantée
The first color that comes to mind when I think of Paris: neutral. Is that even a color? I think of gray skies, beige buildings, cream shutters, brown cobblestones. The nuances of gray skies in Paris can be astounding, from dark and foreboding to pale and misty.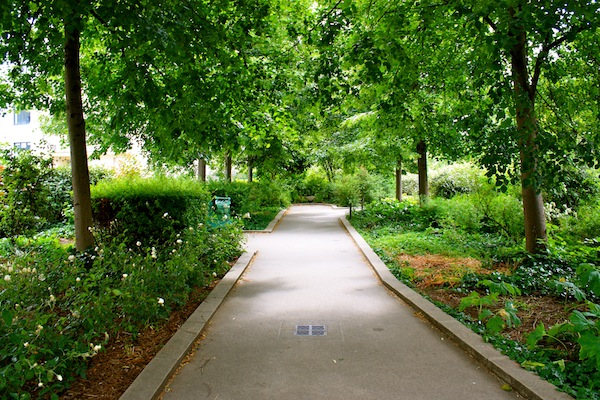 And then I wandered up on abandoned Vincennes railway line, and was immediately overwhelmed by fresh, vivid green. The pathway was lined with trees, blooming rose bushes, purple flowers and vines twisting up terraces. Joggers, dog walkers, au pairs with strollers: it was a decidedly local crowd, a far cry from the English-speaking echoes along the Seine or crowded into Marais.
The Promenade Plantée was the first green space constructed on an elevated viaduct, inaugurated in 1993–years before Manhattan's High Line stole the idea. Running through the Bastille neighborhood out to the boulevard Périphérique beltway, the pathway winds through classic and beautiful residential neighborhoods, above artisan workshops, alongside parks and squat apartment blocks. Even under the trademark gray skies of Paris, it's a delightful burst of greenery.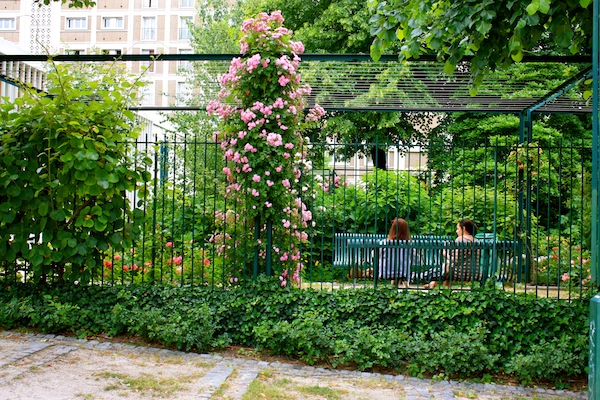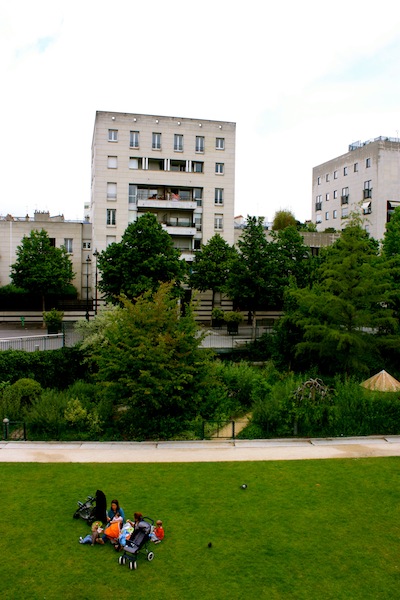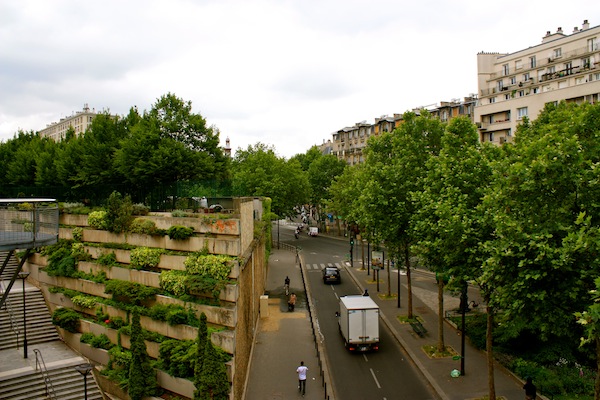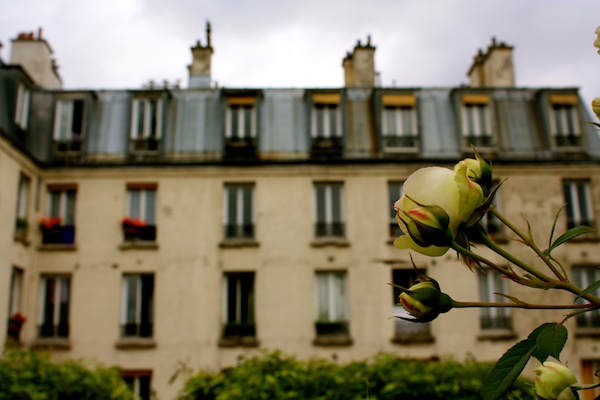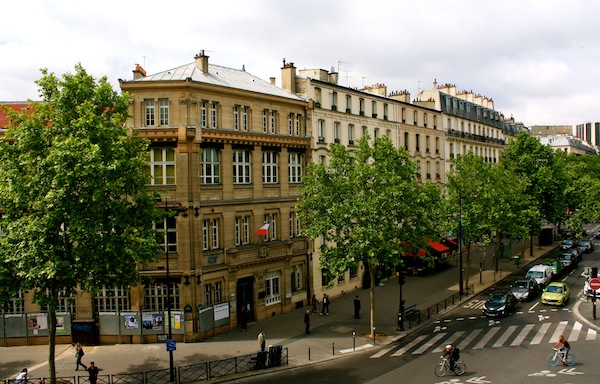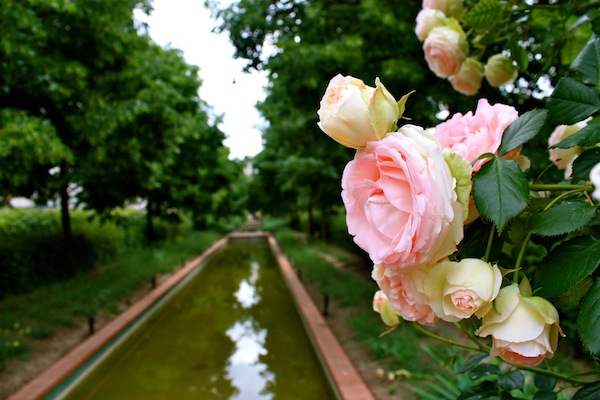 What's your favorite photo of the Promenade Plantée?