Postcard from a Paris sunset
When I think of my favorite sunsets, I usually think of beaches: the sky swirling into an endless variety of colors over Gili Trawangan or the beaches of Maui. Cities usually block out all the good sky, and concrete isn't nearly as brilliantly reflective as saltwater.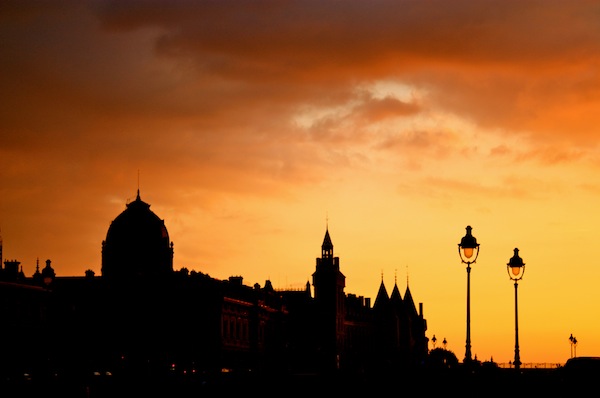 But on my last trip to Paris, Nevin and I were awe-struck by the gorgeous skies at dusk: from vividly orange to sunshine streaming through the clouds to perfectly clear blue skies, the City of Lights puts on a good show right before the street lights flip on.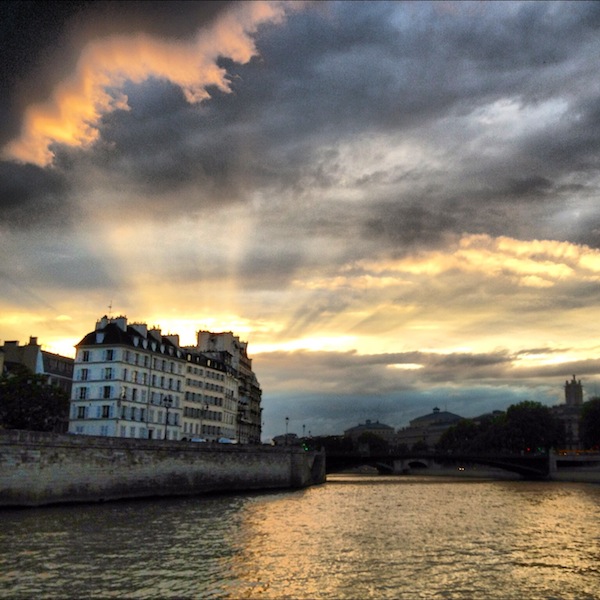 Head down to the banks of Île Saint-Louis with a bottle of champagne to watch the sunshine peek through the clouds over Île de la Cité.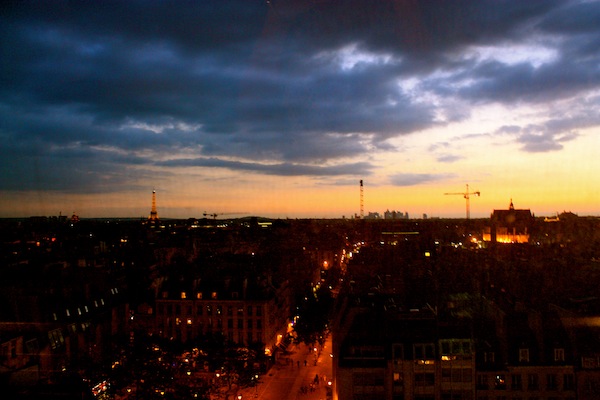 Pop up to the top floor of the Centre Pompidou–it's free–to see the sun set over the whole city. There's a restaurant as well for the ultimate sunset drink in Paris.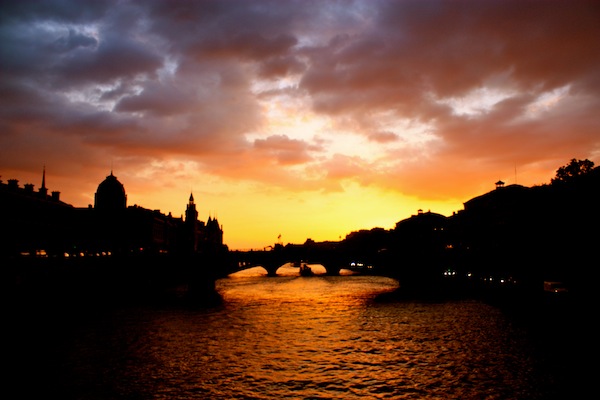 As close to a beach sunset as you're going to get: orange and yellow reflecting brilliantly in the Seine.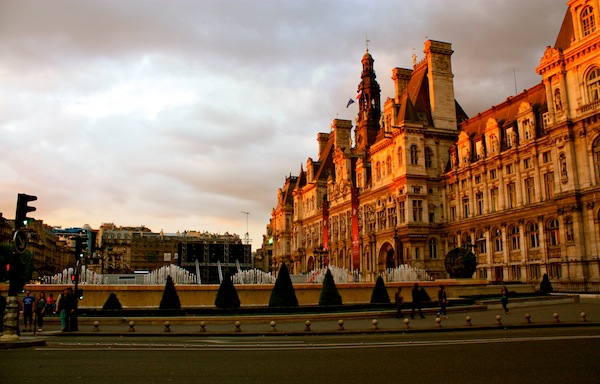 Even though you can't see the actual sun set, I still love the light reflecting on Hôtel de Ville at dusk: it completely changes the iconic facade.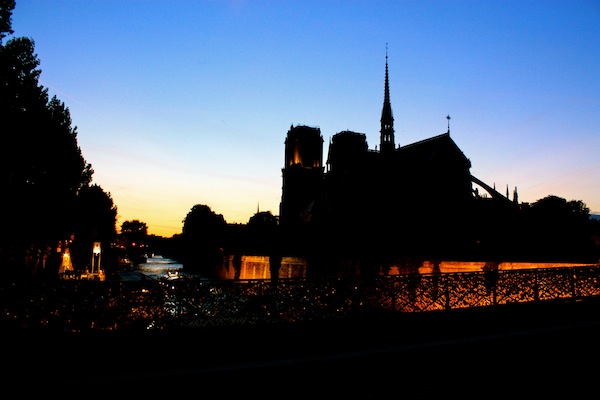 On a clear day, the sky maintains its brilliant blue even as the sun sets: just the outline of Notre-Dame obscures the endless sky.
Note: As you gaze over the city, indulge yourself with a glass of champagne and soak up the wonderful architecture. Food and drink don't come much better than in Paris, and visitors can discover a wealth of bars and restaurants around each corner.
What's your favorite Paris sunset photo?