8 little things to love about Zagreb
I'm not sure what I expected from Zagreb. The formerly communist capital of Croatia is located inland, a far cry from the unspoiled natural beauty of Plitvice Lakes National Park or the thousands of islands dotting the Adriatic Sea.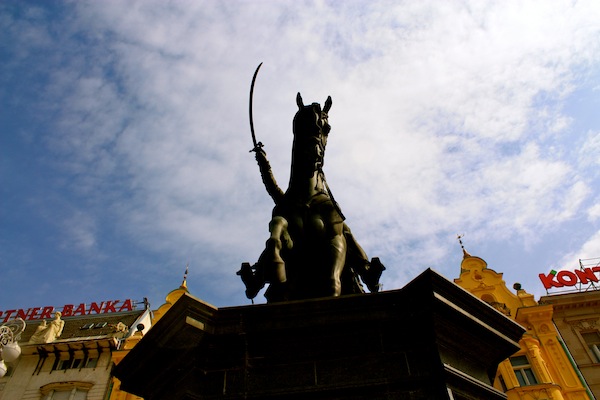 Even though it was sweltering hot without a coastal breeze in sight, I fell in love with the Old World charms of Zagreb: the al fresco cafe tables, the classic Austro-Hungarian architecture, the rows of fashionable boutiques and bars. The only thing I couldn't understand: no one ever seemed to be eating at the cafes: people were only drinking (coffee in the morning, beer in the afternoon and evenings) and smoking cigarettes at all the adorable outdoor tables!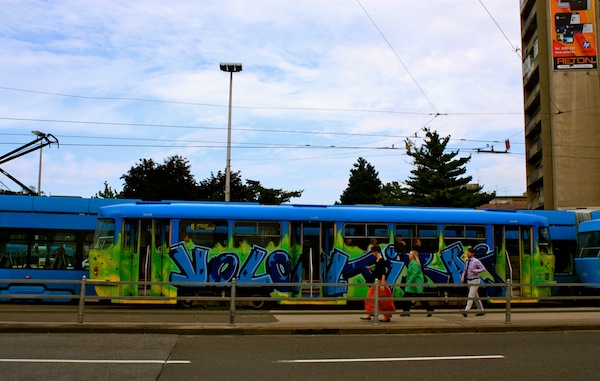 Bright blue trams: I'm a big fan of any city with a tram network (i.e. Melbourne, and to a lesser extent, the cable cars of San Francisco). They're much more efficient than buses and have a better window view than subways. The tram system in Zagreb was easy to use and enhanced by additional local buses; plus, the bold graffiti work on the side of this one brightened my morning.
Green spaces that people actually use: There are countless parks, tree-lined boulevards and open squares in Zagreb–and it seems like everyone is outside taking advantage of them! In the late afternoon and early evening, all the public spaces fill up with laughing groups of friends, cuddling couples and dogs and their owners.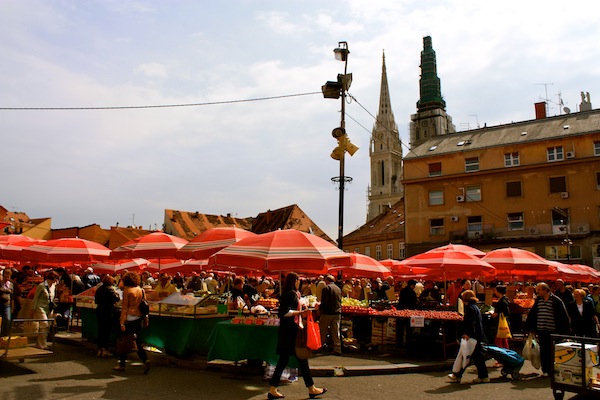 Dolac Market: Under the watchful eye of the Cathedral, this bustling market has everything you need. The open square above features fruit, vegetables and eggs while the covered bit below has meat, cheese and fish. The perfect place to grab fixings for a picnic to take to one of the many green spaces!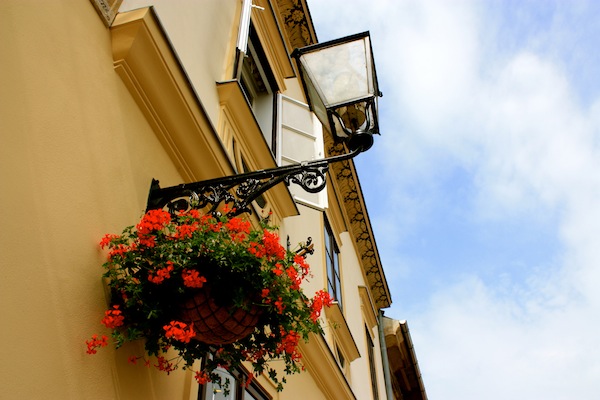 Flowers: These red flowers are EVERYWHERE: hanging in baskets, growing outside windows, planted in rows. Springtime has to be one of the best times to visit Zagreb, if just to witness this explosion of blooms on every street corner.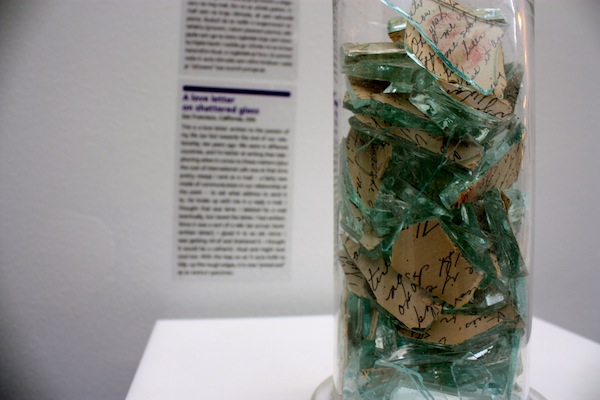 Museum of Broken Relationships: A collection of mementos and stories of failed relationships, this incredibly innovative museum manages to turn heartbreak into art. It "offers a chance to overcome emotional collapse through creation" by contributing a personal item to the museum: the resulting collection is an intriguing glance into other people's lives.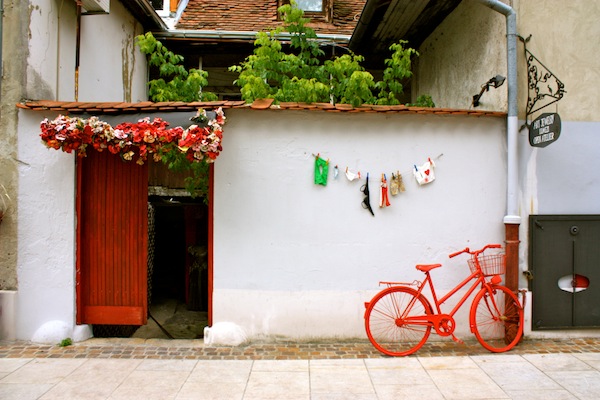 Bicycle love: I nearly got run over by bicycles every day in Zagreb, as the bike lanes also seem to be pedestrian paths. But the flat terrain of central Zagreb (until you hit the stairs and hilly terrain of the Old Town) makes for easy bike riding, and locals seem to take full advantage of it.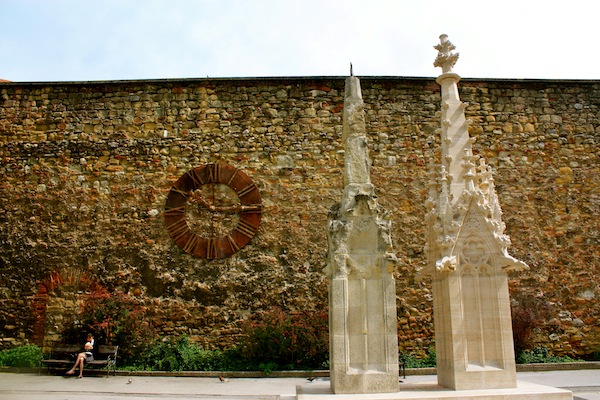 Catholic faith: I saw more nuns in Zagreb than I've ever seen in Rome; most surprising was how young many of them are. The Cathedral overlooks much of the main part of the city, while the Stone Gate is a shrine to a painting of the Virgin and Child that escaped ruin in a 1731 fire. The Catholic faith is a major part of people's lives in Zagreb, and it was refreshing to see more people in prayer than tourists at the Cathedral: a welcome change from most European cathedrals.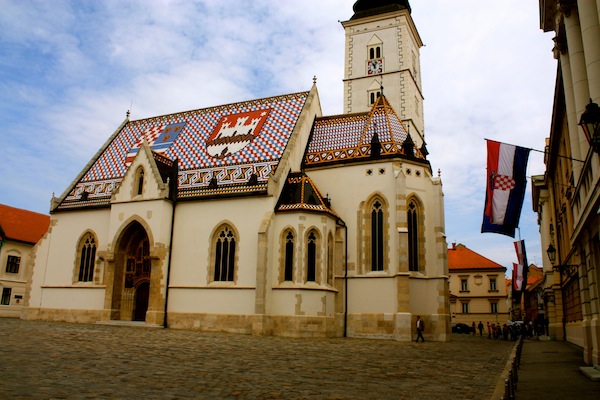 Hrvatska!: I was in Croatia during the early stages of Euro Cup, so the red and white checkered flag seemed to adorn everything from people's shirts to their rearview mirrors to entire buildings. From the emblematic tiled roof on St Mark's Church to the flags flying everywhere, Croatia is an incredibly proud and patriotic country. Love.
What do you love most about Zagreb?