24 things making me happy
My 23rd year didn't get off to the best start. I had planned big things: a long weekend in Cairns would kick off with a skydiving over the Great Barrier Reef on my birthday. Then my flight was canceled and unable to be rescheduled, leaving me with the very boring birthday plan of working, gym-ing, sleeping.
1. Skydiving over the Great Barrier Reef. I didn't give up just because I wasn't able to do it on my birthday: I jumped out of a plane for the first time for 14,000 feet worth of incredible views and an unbeatable adrenaline rush.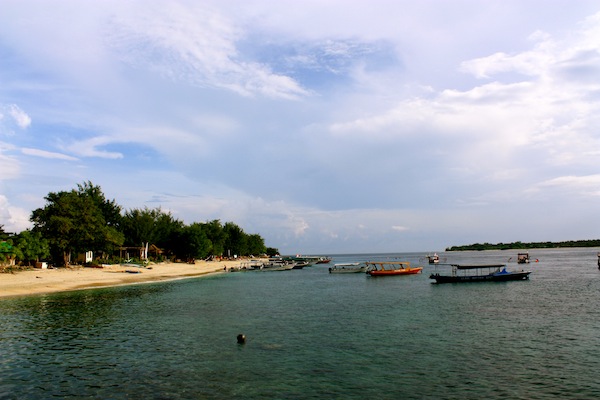 2. Getting my open water certification on Gili Trawangan: this Indonesian island has a bevy of psychedelic pleasures on the shore and deep-water delights in the sea.
3. Scoring last-minute tickets (and an excuse for a new dress and fascinator!) to the Melbourne Cup, the biggest event in Australia's Spring Racing Carnival.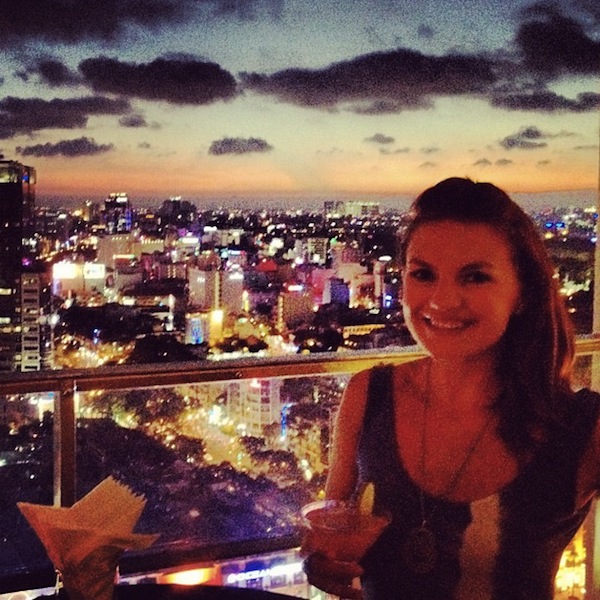 4. Rooftop bars in Bangkok and Saigon: neon backdrop for delicious cocktails.
5. Starting off a new year with an intense yoga schedule in Bali: I have never felt healthier or more balanced.
6. Sunday mornings at Queen Vic market: buy all my fruit and veg for the week, sample homemade jams or cheese, and then enjoy a German sausage with extra spicy mustard.
7. Meeting Annie: I fell head over heels for my parents' new dog when I visited home. We took walks every day, and this 60-pound lapdog was the ultimate snugglebug when I was sleeping, watching DVDs and even working on my laptop.
11. Saturday adventures in Sydney that ended at an oceanside pub.
12. Coming home to spend time with my always-fabulous grandmother: I learned how to make almond cookies, nut quiches and Tokyo Sunsets–and discovered where I got my eye for photography and knack for writing.
14. Sunday sessions at The Branch: too many ciders, acoustic tunes and laughs to count.
19. Living across the street from Luna Park: it's impossible not to smile when you wake up to hot-air balloons drifting over a roller coaster every morning.
20. My Monday through Friday ritual in Melbourne: early-and-nearly-empty tram to a perfectly frothed latte, friendly chit-chat, newspaper and window seat at Market Cafe.
21. Sunrise runs along St Kilda Beach with the lovely JC: they were always the best start to my day!
22. Riding motorbikes in Asia: absolutely chaotic and crazy, but such an adventure!
23. Champagne on the Seine at sunset: celebrating my early birthday, a friend's completion of a massive professional test and the Jubilee.
24. Being back in Europe for my birthday: as usual, travel is the best gift of all!
What's making YOU happy this week?