The trip that started it all: Europe 2009
After graduating from college in May 2009, I spent five weeks backpacking through Europe (Berlin, Prague, Vienna, Budapest, Salzburg, London, Munich, Freiberg, Interlaken, Nice) by myself. Although I'd spent a summer in Provence with family friends at 16, studied in Paris for a summer when I was 18 and had taken shorter trips in France, Italy, Ireland and England with family and friends during college, this was my first big trip on my own.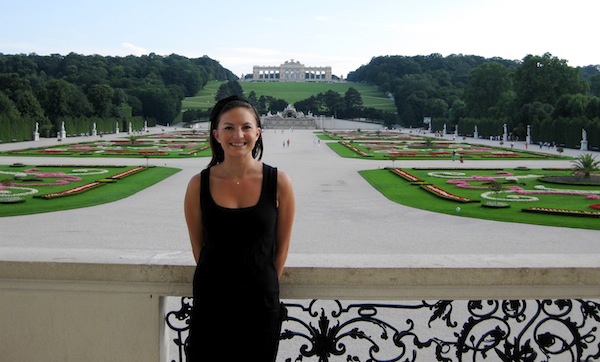 My boyfriend hated the idea, my friends thought I was crazy, my parents thought it sounded like so much fun! (So…pretty much nothing has changed, minus the current lack of boyfriend.) Flipping through pictures of my first trip, three years later, I'm struck by how much my travel style (if not my hairstyle) has stayed the same. I made some mistakes that I learned from–namely, always checking whether it's a.m. or p.m. when booking a flight (there's one VERY early morning I'd like not to repeat)–but mostly, I had what I deemed the "trip of a lifetime." I had no idea that it would simply become a lifestyle–here are the lessons I learned from that trip that have stuck with me.
Go even if you can't find someone to go with you: I graduated at the height of the recession. With so much economic uncertainty, graduates were constantly told they'd be lucky just to get a job, let alone gallivant around the globe and then come home to one. I couldn't convince any of my friends to come with me, but I still wanted to go: complaining about the situation to my mom, she told me to just do it. I probably never would have made it to Nice or Australia if I had waited for someone to come with me–and I'm so glad I didn't!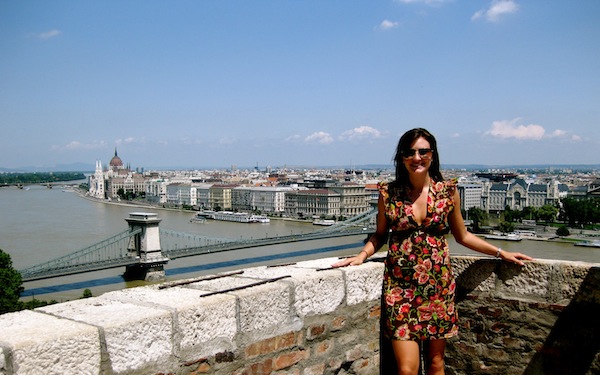 The job will still be there when you get back: My mom likes to say there will always be jobs for good people; so far, I've found it to be true. Everyone was so determined to have a job the second they graduated from college, while I wanted to take advantage of my last "summer." (I am eternally grateful for the money I saved from working through college, as well as generous graduation gifts from my grandmother and parents, which allowed me to do that.) I did plenty of  outreach before leaving, kept in touch with my first-choice company while abroad, and landed a position in a struggling sector of a struggling economy within two weeks of being home. I've found jobs in France and Australia as well: much of it might be good timing, but I think that the independence and ambition that shines through in my solo travel also helps make me stand out in a sea of job-seekers.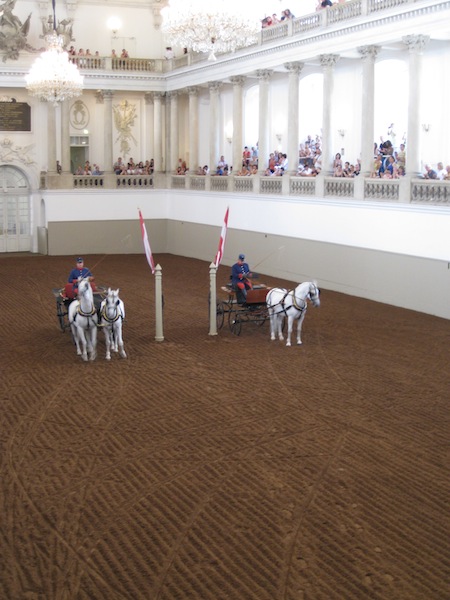 Seize opportunities when they're there: When I found out that the world-famous Lipizzaner Stallions were showing in Vienna the one day I was there, I immediately bought tickets. Never mind that I'd never heard of them before my guide mentioned it: they were there, I was there, and I had a spare afternoon. It was such an incredible show in an absolutely gorgeous setting, I've never regretted it.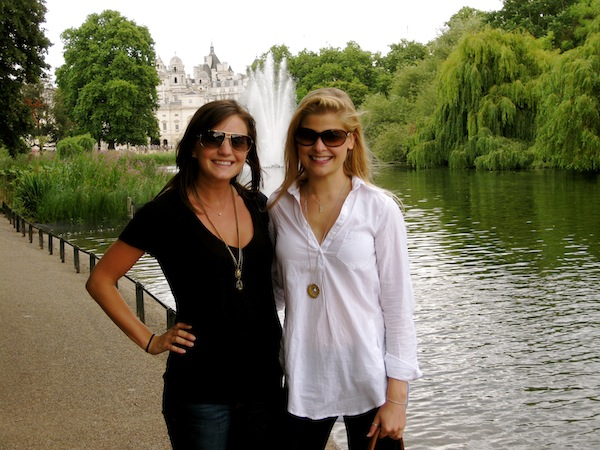 A detour to see friends is always worth it: About halfway through the trip, I was a bit lonely. On a whim, I booked a ticket up to London to see a friend from Paris (no need to stay in Hyde Park hotels–I had a couch to crash on!). It was exactly what I needed to rejuvenate my trip: Maria and I stood under Big Ben, ate cupcakes and shopping for antique pocket watches on Portobello Road, and spent the night at her friend's English countryside manor. I also spent a weekend in Freiberg with Melissa, a friend from college who was working in a teeny tiny town in Germany (background on Melissa: she fell in love with her conversation partner while studying in Germany in 2008, and just finished her masters in Munich: I stayed with her and Andreas for Oktoberfest in 2010!) Both weekends totally refreshed me.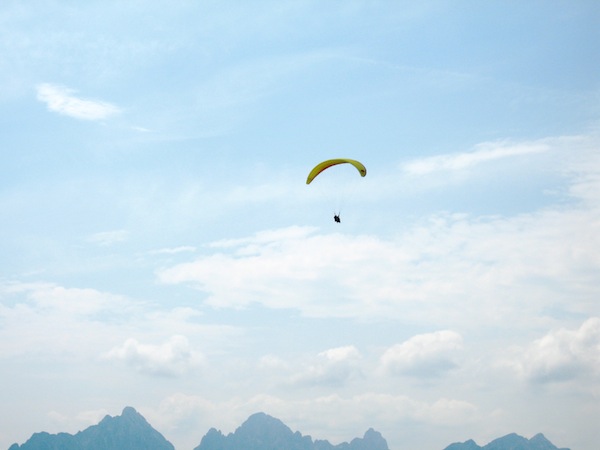 Splurge on once-in-a-lifetime experiences: On the bus ride out to Neuschwanstein Castle, our guide mentioned the possibility of paragliding: it'd be an extra few hundred dollars, but we could do it that afternoon over the Bavarian Alps for a birds-eye view of the castle and surrounding countryside. I turned to the girl I was sitting next to and said: "When else are we going to be able to do this?"  So we laid our credit cards down, creating one of my absolute favorite memories, not to mention most incredible view, of my life.
Don't be afraid to strike up a conversation: I never would have had above-mentioned paragliding experience if Renee and I hadn't started chatting at the start of our bike tour and realized that we were staying in the same hostel. In addition to our Munich bike tour and our paragliding experience (as part of yet ANOTHER bike tour), we had a picnic in Englischergarten and drank steins at Hofbrauhaus. Since then, I've stayed at her place in Sydney, as well as road-tripped the Great Ocean Road and explored Margaret River with her–and she's coming with me on my USA road trip this summer! You never know where a bit of small talk might lead you.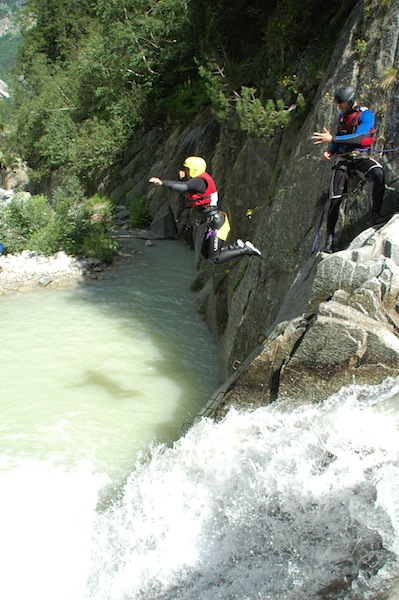 Do something that scares you: I've always hated getting my face wet, but I read somewhere that Interlaken, Switzerland was the place to go for extreme sports: canyoning, in particular. The same book also mentioned that canyoning was illegal in much of the States. I was sold, without having any idea I'd signed up for 130-foot wall rappel and a series of jumps and "slides" (really, just slick rocks) into freezing cold water in a very deep canyon. I was terrified for most of the experience–especially after they told us that the only way you could get out was by medical helicopter. Right. But I felt SO SO SO bad-ass after finishing the run: ultimate adrenaline rush. Do I need to do it again? Probably not. But am I glad I did it? Absolutely.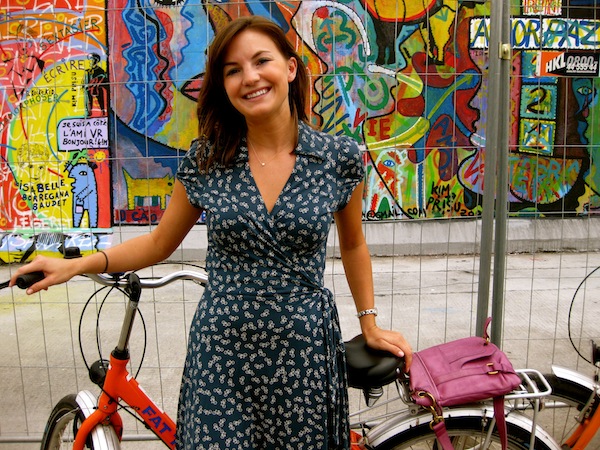 Go on bike tours:  The perfect way to get familiar with the layout of a new city, squeeze in a workout and meet new people. Plus, the guides are usually really informed and witty. On this trip, I did two in Berlin, as well as ones in Prague and Munich: loved them all! Also, buy clothes with bikes on them and wear them on bike tours: you'll never fail to have someone start chatting with you.
What did you learn from your first travel experience that has stuck with you?