Postcard from Chico State
Chico State (officially known as California State University, Chico) is known throughout California as a party school. To be fair, it certainly had its hey-day in the 80s and 90s when it was named the top party school in the nation by Playboy. But since then, it's become one of the top public institutions in California: graduates are sought after for their extensive practical experience and their ability to balance a social life and an academic load.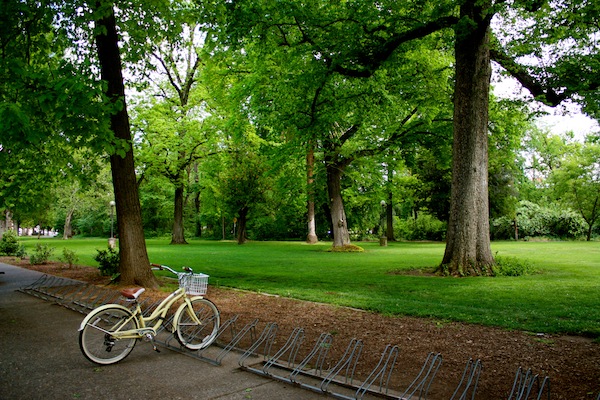 Many people immediately dismiss Chico State as a party school, Chico as a hick town in the middle of nowhere. I think that those people have never been to Chico: it's impossible to visit without appreciating–if not falling in love with–the towering trees, the classic brick buildings, the bubbling creek cutting through the campus. Located adjacent to a quaint downtown shopping district filled with cafes and boutiques and the rowdy downtown "streets" filled with Greek houses and crumbling Victorians, the Chico State campus is filled with bridges, blooms and bicycles.
It's been three years since I graduated, but wandering through the campus recently still brought back brilliant memories: sprawling out in the Glenn Hall grass in the sunshine between classes, lacrosse runs with sticks and balls that criss-crossed across all seven bridges, wearing my ADPi letters for the first time on a Thursday. Just as I was overwhelmed by the beauty of Butte County, I was impressed by the lush green campus.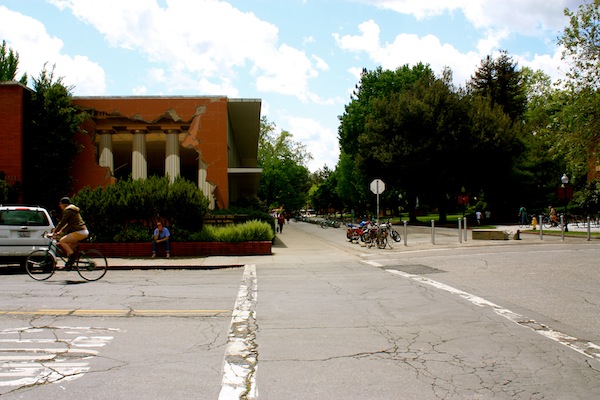 One of my favorite murals on campus: done by alum John Pugh while he was still a student in the early 1980s, he has gone on to become a noted trompe l'oeil muralist who has created more than 200 large-scale pieces.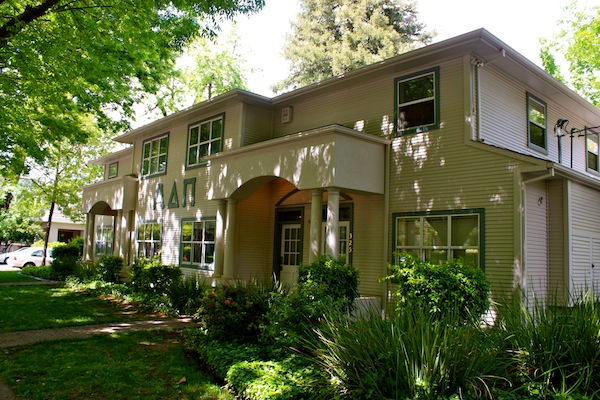 Here's where I lived my senior year: the Alpha Delta Pi house is home to 21 members, including the entire Executive Board, and plenty of history. We were known as the girlfriend sorority: the joke was that a guy walked in one door single and out the opposite door with a girlfriend.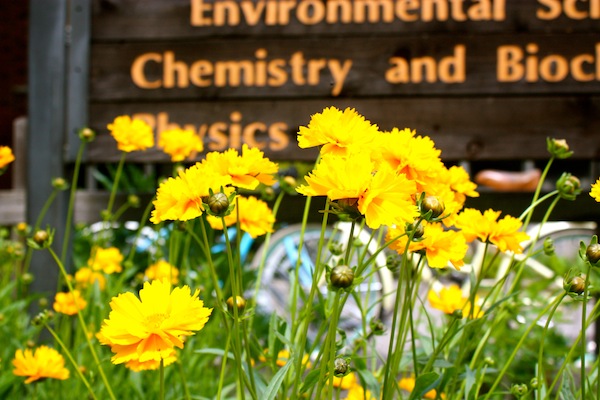 Yellow flowers blooming in front of the science building.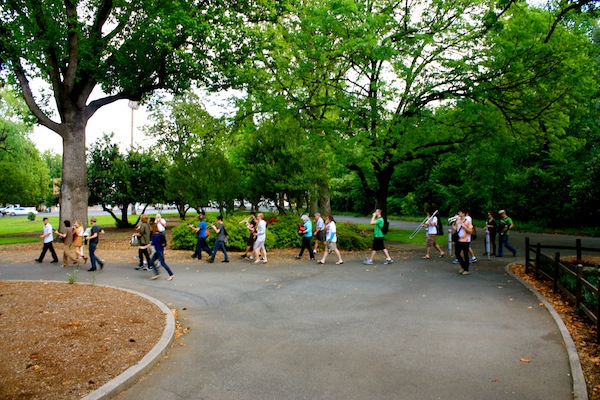 The best part of Chico is that you never know what to expect: as I was wandering around the campus, this makeshift marching band–complete with accordions, trombones and guitars–was weaving around while playing.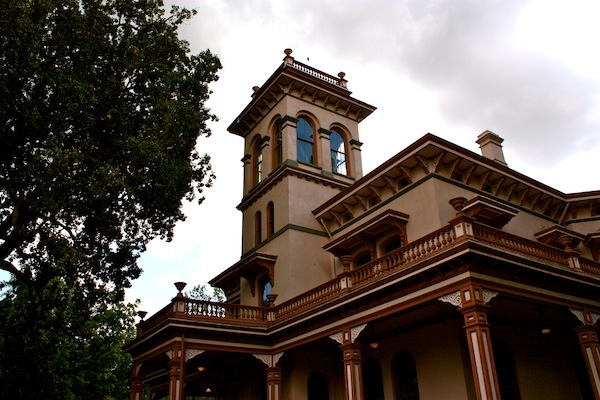 Bidwell Mansion: with indoor plumbing, gas lighting and a wraparound porch, the 26-room Victorian was considered the jewel of Northern California architecture when it was built in the late 1800s. My favorite bit is that it was turned into a women's dormitory for a bit–and the women studied in the rooms and slept on the veranda!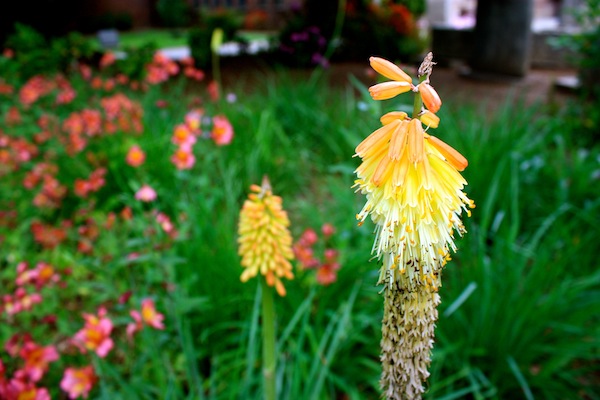 Springtime blooms outside Kendall Hall.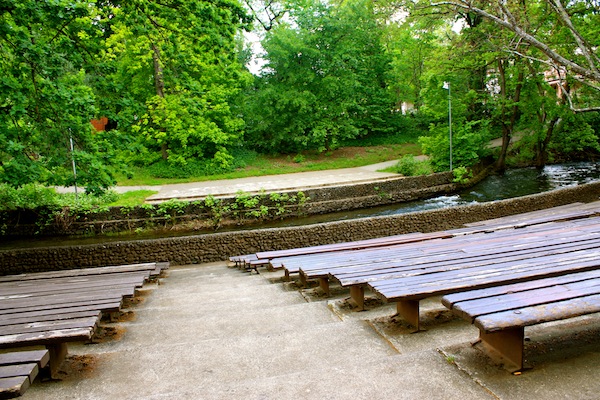 This is actually one of the clinchers when I was deciding where to go to school: what other campus not only has a creek running through it year-round, but has an amphitheatre with the stage on one side and the seating on the other? My favorite feature of the Chico State campus by far.
What's your favorite photo of Chico State?