8 (Instagram-ic) things to love about Sacramento
Sacramento is often dismissed as a cow town capital…because it is. The skyline rises out of flat farmland, recently converted to suburbia. It's not nearly as sophisticated, or liberal, or fashionable as nearby neighbor San Francisco. There's less traffic, less Botox, less sunshine than Los Angeles.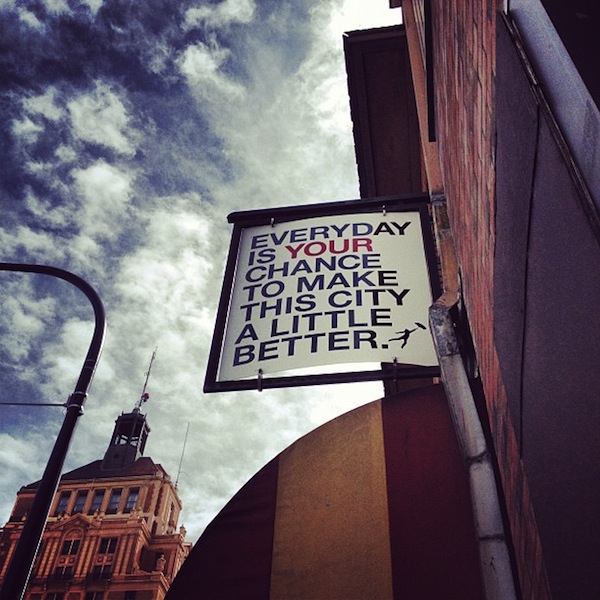 But Sacramento has a certain charm to it, a humble but optimistic spirit. It's more of a small town than a big city–everyone seems to know everyone, and it's seemingly impossible to go anywhere without running into someone you know.  It has a far cheaper cost of living than the Bay Area or Southern California, there are lots of jobs in state and federal agencies and it's within miles of the San Joaquin Valley, one of the country's most important and productive agricultural areas.
I've been home for 10 weeks now, basking in the mild spring sunshine by my parents' pool and catching up with friends (and on my writing) galore. I've been able to hit up all my old favorites and discover some new haunts in Sacramento, and every day, I love this city a little more. It rarely comes up as a "vacation destination" in California, but I think it's one of the state's most livable cities–and more and more, well worth a visit. Here's why: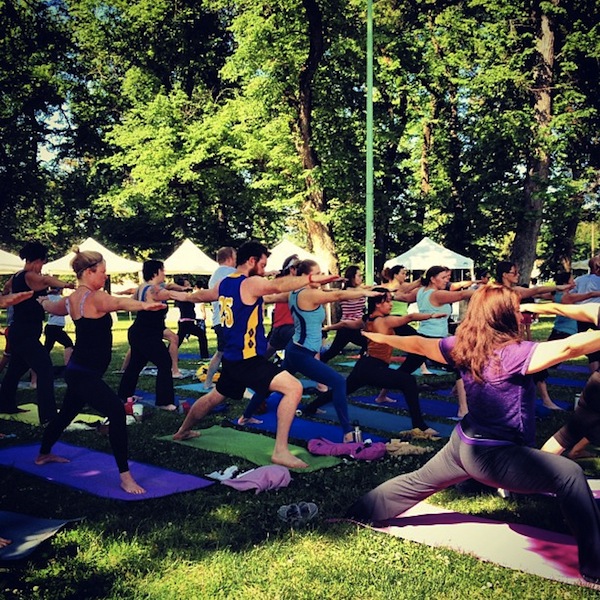 Yoga in the Park: Every Saturday morning at 9 a.m., a tree-lined park fills with bright-hued yoga mats and bright-eyed yogis. As part of the non-profit Yoga Across America, Yoga in the Park provides a free vinyasa flow class for all levels. There's such a brilliant energy here: it's a wonderfully reinvigorating start to the weekend (followed by a boozy brunch in Midtown, it's the PERFECT start to the weekend).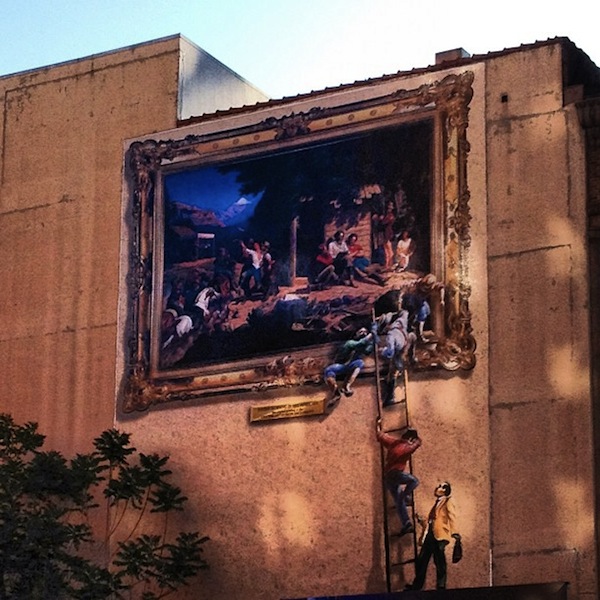 Street art: It's nothing like the city-sanctioned graffiti alleys of Melbourne, but Sacramento does have a vibrant collection of murals. Since I was a little girl, I've always loved driving past the "people climbing out of the painting" mural on J Street. Most of the non-commissioned street art is ugly, gang-associated graffiti–but I do love the myriad murals sprinkled across the city.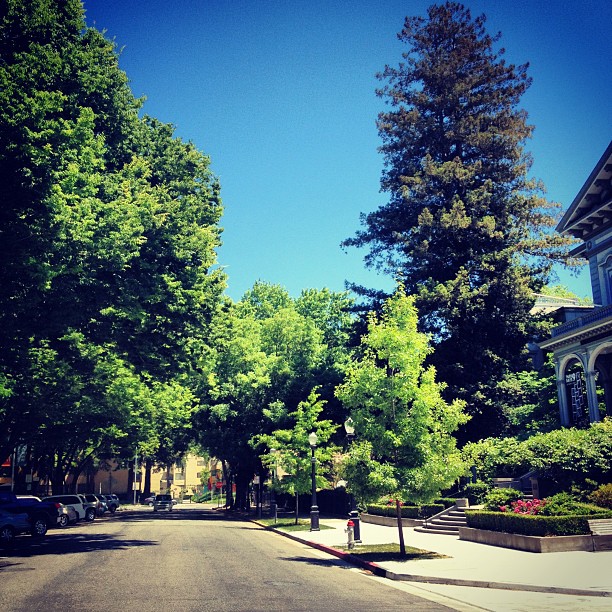 Treehugger central: We proudly proclaim ourselves the "City of Trees," and it's rumored that we have more trees per capita than any city in the world other than Paris. Even if I can't find any reliable sources to back up those claims, I don't doubt our love of and commitment to tree-lined streets, tree-filled parks and trees in every front yard.  Pink blooms in the spring, bursting green in the summer, reds and oranges and yellows in the fall, eerily bare in the winter: trees ARE the landscape of Sacramento.
Coffeehouse culture: The latte quality doesn't close to matching Melbourne, I'm sad to admit. But Sacramento has plenty of connected, communal, caffeine-filled spots to sip a drink, catch up with friends or get over a bad case of writers block. My personal favorite is Old Soul Co. in Oak Park (thank you, Natalie Daily!): I went to high school in Oak Park, and it's a notoriously tough neighborhood–but I love the current rejuvenation effort, with awesome spaces like Old Soul.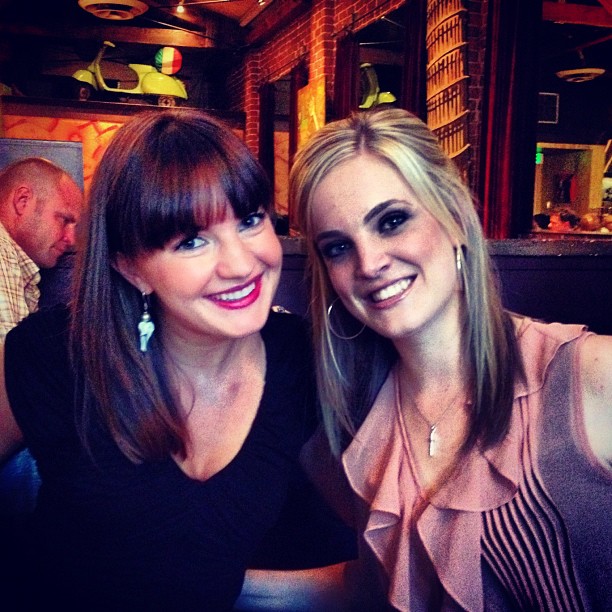 The people: Granted, I'm biased: Sacramento is home to my best friends, my family, plenty of high school and college acquaintances. But I'm constantly shocked by how friendly and helpful people are in the Sacramento area. It's honestly a small town at heart, and that vibe shines through in plenty of situations, from how quickly you become a local in a favorite bar to how often you make best friends with a stranger in the line at the grocery store. As contradictory as it sounds, Nor Cal locals take pride in their lack of pretentiousness (and our obvious dominance over So Cal).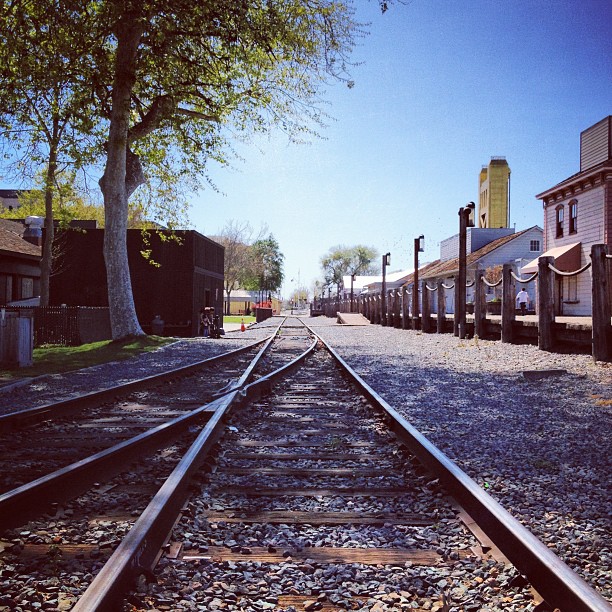 The history: Sacramento is the capital of California, mostly because it was one of the first major cities to emerge after the Gold Rush. There are plenty of places to learn more about Sacramento history (every child raised here will take a field trip to Sutter's Fort), but one of my favorite places to wander is the delightfully touristy neighborhood of Old Sacramento. Cobblestone streets, horse-drawn carriages, stores selling saltwater taffy and incense and photos taken in period dress: it's a lovely step back to a simpler time.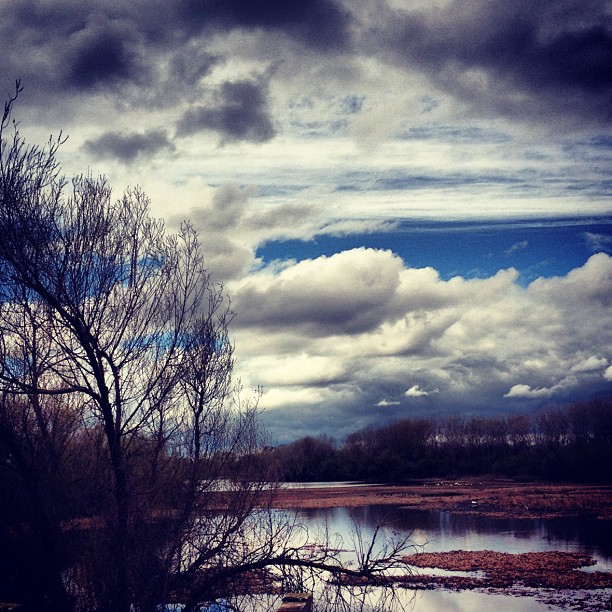 The location: Whenever people ask me what I love most about Sacramento, it's always how convenient it is: we're two hours from San Francisco (the city), two hours from the beach, two hours from the snow, a two-hour flight from Los Angeles, Las Vegas, Portland. We've got rivers, a lake, parks galore, plenty of flatland–plus urban living, suburban sprawl, shopping and restaurants. I live a five-minute walk from a creek and wildlife preserve teeming with ducks, rabbits, wildflowers: it's a lovely juxtaposition of nature and the modern world.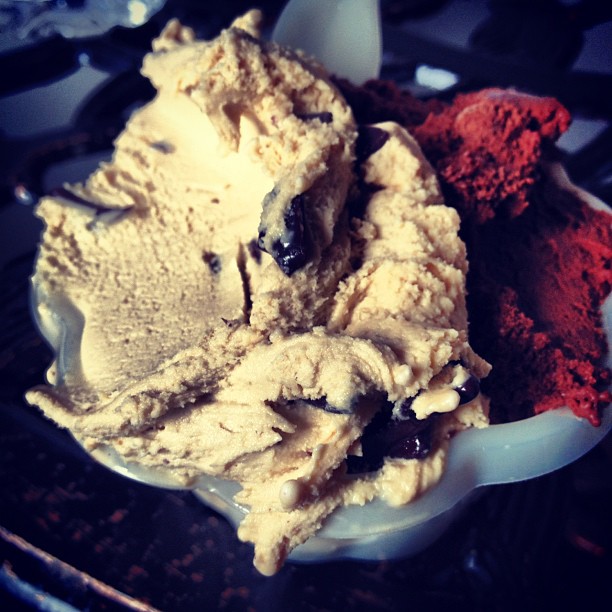 Foodie finds: I'm consistently impressed by the restaurants in Sacramento: the classics never fail to deliver, and there always seems to be a hot new bar/restaurant/pub/cafe with a creative chef, awesome fit-out and emphasis on local ingredients/cultural fusion/comfort food. My absolute favorites: Lemon Grass is Thai-Vietnamese fusion with killer and authentic takes on street food. The Golden Bear for a super laid-back vibe with cold beer, incredible tacos and fun people, although I' m usually the only girl there without a full sleeve tattoo (did I mention we also have more tattoo parlors per capita than any other city in California?). Mikuni for the best sushi special sauce in town, if not the world. Grange for classy drinks and local ingredients. Tuli Bistro for a year-round patio. Magpie Cafe for vegan chocolate mousse (and after-dinner libations at Shady Lady). Devine Gelateria for the best lunch special in Midtown, that (bonus!) includes gelato.
Have you visited Sacramento? Do you live here? If so, what's your favorite thing about this city?