Jungle Beach: the backpacker all-inclusive resort
Imagine a beach you only had to share with fellow backpackers: no screaming children or overzealous hawkers. I've been there, and let me tell you–it's awesome.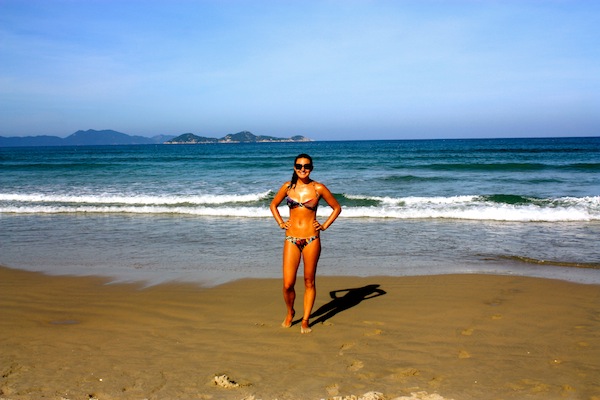 At $25 a day, Jungle Beach Resort is the ultimate all-inclusive for the budget-conscious traveler: it includes a basic room with mosquito net, a locker with key lock, three square meals (with a lot of rice), free water or lemon water all day, an afternoon snack of fresh fruit brought to you anywhere on the property and access to a very secluded beach. You can buy alcohol, coffee and sugary snacks at super reasonable prices on the premises.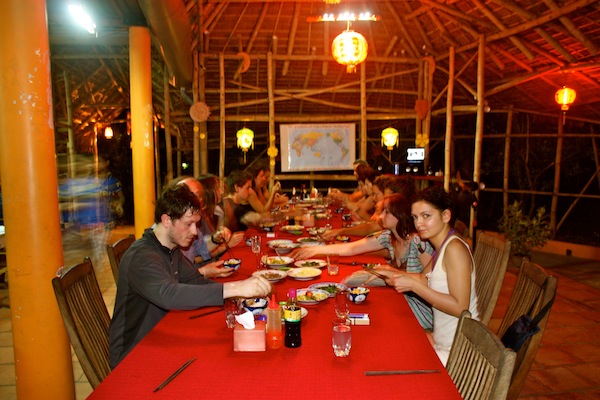 But the real gem here is being surrounded by like-minded travelers: the family-style dining set-up, evening bonfires and communal hang-out areas all promote quick friendships. There's plenty of those "five question" conversations: where are you from, how long have you been traveling, where have you been and where are you going next. As a solo traveler, however, it was nice to be forced out of my Wifi-induced isolation (one girl said we're all recognizable by something–for Christine, it's her sexy laptop) and not have to eat alone.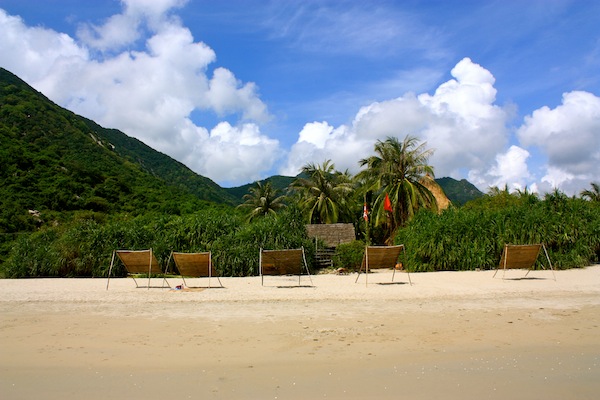 Not surprisingly, the real draw for me was the beach. The promise of a three-kilometer stretch of sand all to myself (and perhaps a few other travelers) was too much for pass up, and I wasn't disappointed. I spent sunny mornings reading under a bamboo lean-to shelter, splashing in the waves and walking the deserted stretch almost into the neighboring town's port. For those who can't sit still, there were boogie boards and soccer balls floating around, and usually at least one group a day went to hike up a nearby waterfall.
I opted out of visiting Nha Trang–Lonely Planet calls it "a brash Western resort town": I've learned that usually means it's party central. Jungle Beach was a laid-back alternative: I opted out of drinking most days, but many of the boys cracked open a beer around noon and it was common to split a bottle of local rum and play a few drinking games after dinner. Once night fell, a bonfire was usually blazing with a guitar being passed around the circle.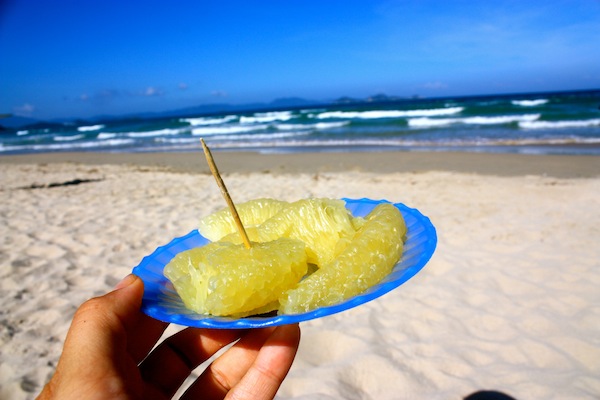 The food is basic–I ran into one of the guys from Jungle Beach a bit farther up North, and we laughed about how much white rice we consumed in just a few days. You can order a fruit pancake or omelette whenever you wake up before 10 a.m., but lunch and dinner are served promptly at noon and 6 p.m. The family-style dishes included lots of veggie dishes, stir-fried meats, salads and French fries. It's all a bit bland, so don't be afraid to douse it with the chili-infused soy sauce.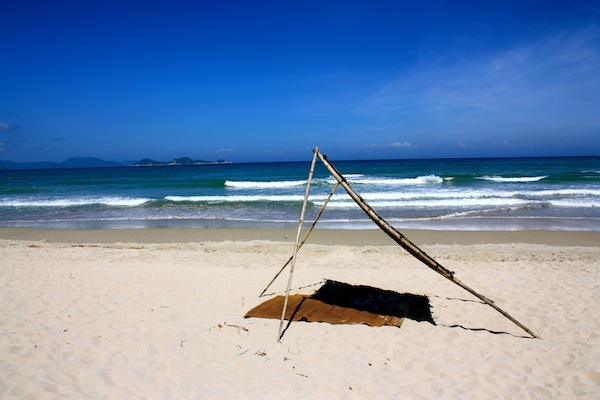 After the frenzy of Saigon and suffering through three days of stomach flu on a motorcycle, Jungle Beach was exactly the dose of relaxation, silence and social space that I needed.
Note: Jungle Beach Resort graciously offered me discounted accommodation, but all opinions are my own.