What I really did in Chiang Mai
Lest you think that my travel life is one continuous stream of swim and surf, I'd like to share the week I spent in Chiang Mai in which I did nothing but write, eat and hang out with other bloggers.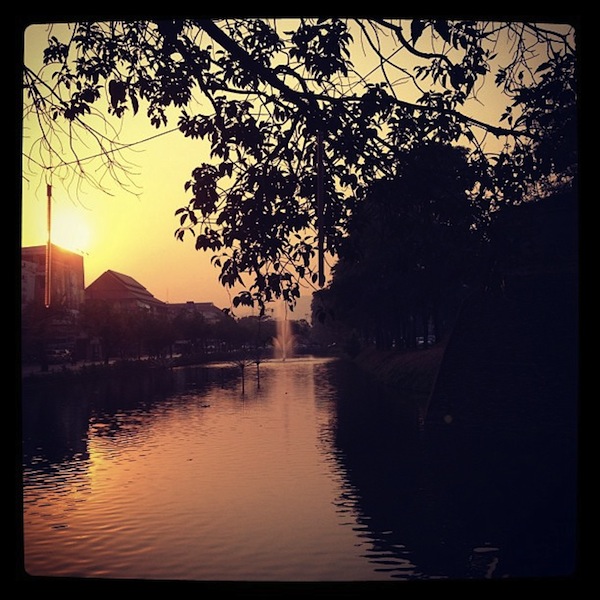 It was a recharging week that I desperately needed: three months on the road was beginning to take its toll, and I was losing motivation quickly. So even though I spent a week in Chiang Mai, I didn't do a lot: I didn't pet a tiger or ride an elephant (mostly because I really hate when the lives of wild animals are so out of whack with nature), or ride a motorbike, or take a trip down the river.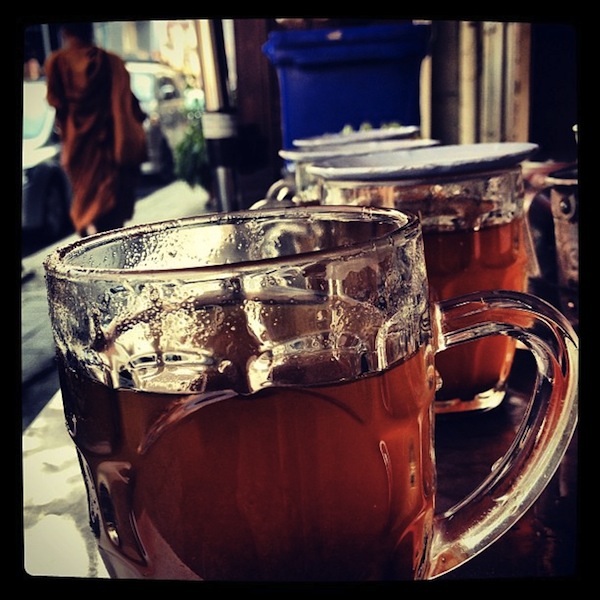 I drank herbal tea every morning. The blend of chrysanthemum, asiatic pennywort and roselle promised to "relieve cold, waist and back pain, headache and quenching thirst, also increases appetite." It set me back 15 cents per cup and tasted delicious: killer start to the morning.
I went to the dentist: I'm American, which means that I'm obsessive about my teeth and thus really excited to get a cleaning at Dental World. When I got there, the oh-so-fashionable dental hygienist asked if I got nervous about getting my teeth cleaned. Nope, no worries here, mate–like to keep these pearly whites healthy! She then proceeded to put a big black sheet over my face with a cutout for my mouth, and I immediately started thinking about how this is what they do to people when they're about to hang them. Cue anxiety. But I survived, and paid a grand old $35 for ultra-clean teeth.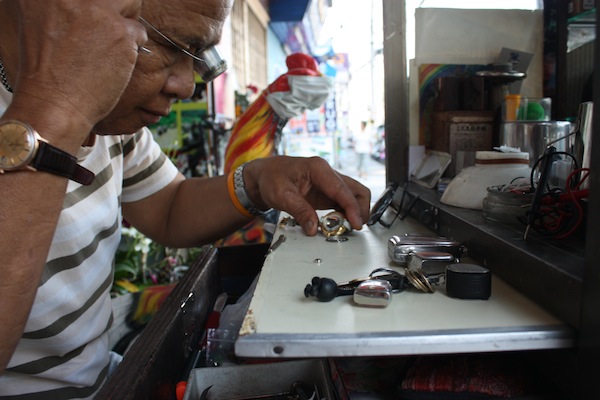 I got my watch fixed: Tailors, key copiers, watch repairmen: they just pop up on the side of the street in Chiang Mai and go about fixing your life right up. Not that I ever had anywhere I actually needed to be at a certain time, and the sparkly gold watch is more ornamental than useful–but still! Talk about convenience.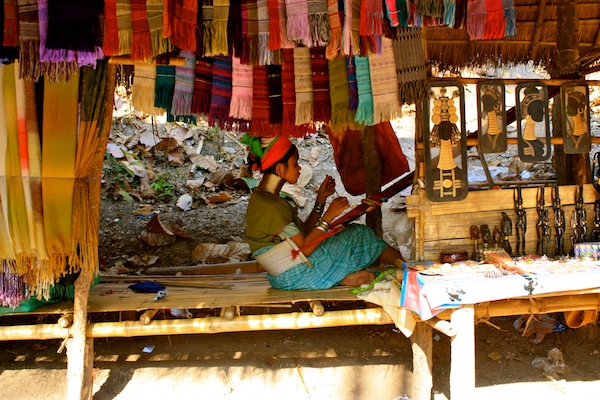 I went to a longneck village. And subsequently felt really guilty. It was one of those weird life-on-display set-ups for tourist with considerable pressure to buy. But the experience also included my first tuk-tuk ride, an escape from the city chaos and a chance to talk about the world's most extreme workout and speed-eat bananas with the travel blogosphere's hottest man.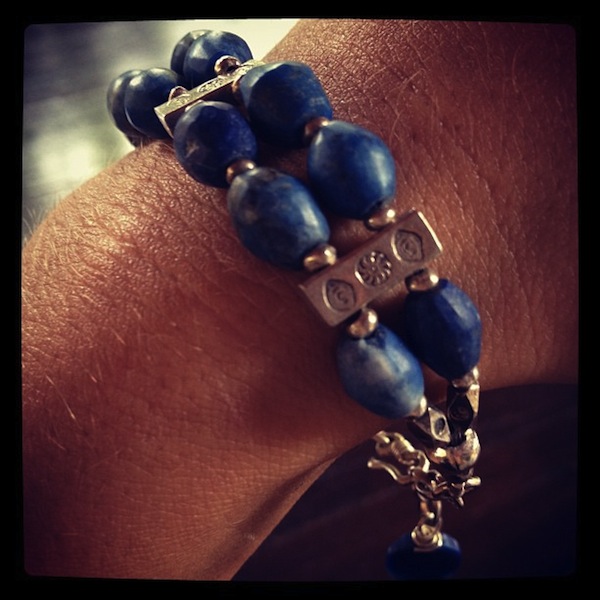 I bought a new bracelet. My mom kept bugging me about investing in some silver jewelry while I was in Thailand, so I finally–I know, huge sacrifice–bought this pretty little piece to appease her.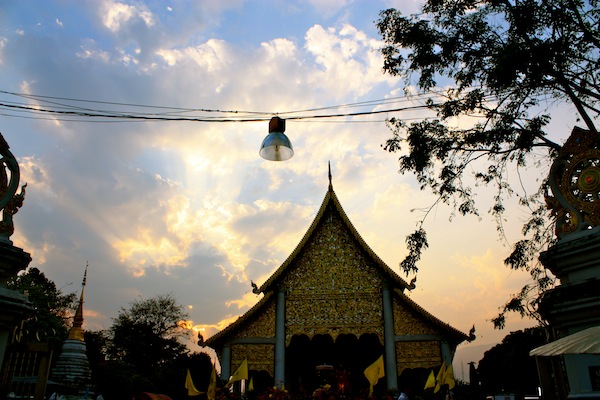 I went to a temple. Actually, I went to a lot of temples and looked at a lot of Buddhas. I ooh-ed and aah-ed over the pretty architecture. I wondered about what monks think about. Good fun.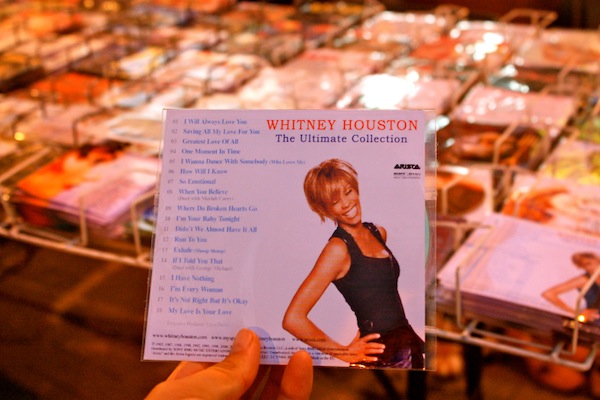 I ate my way through Sunday Night Market. And I bought a CD of Whitney Houston's greatest hits for $3, and proceeded to mourn while listening to "How Will I Know" on repeat for five straight days.
And I ate. A lot. More about that (with photos!) to come.
What's your favorite thing to do in Chiang Mai? Aka what did I miss?