The life of a professional beach bum around the world
Over the past four months, I've been to 14 different beachside destinations*, swam in 10 different bodies of water**, gotten sunburnt twice and napped in countless hammocks.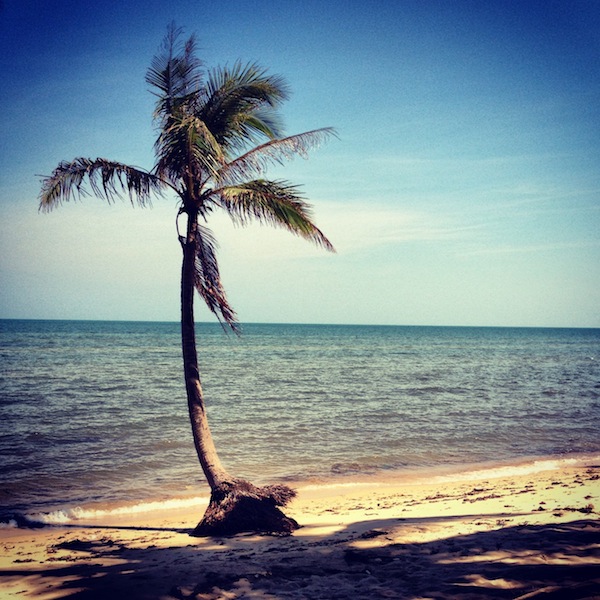 My Instagram feed is a continuous loop of palm trees, ocean sunsets and coconuts with a straw in them. I'm barefoot more often than not, and I rarely have a reason to put on more than a bikini and a sarong.
"Live in the sunshine, swim the sea, drink the wild air," Ralph Waldo Emerson once said. That's the scholarly excuse for my beach bum lifestyle: the justification for needing my ever-browner body to be closer to salt water, sandy earth, fresh air.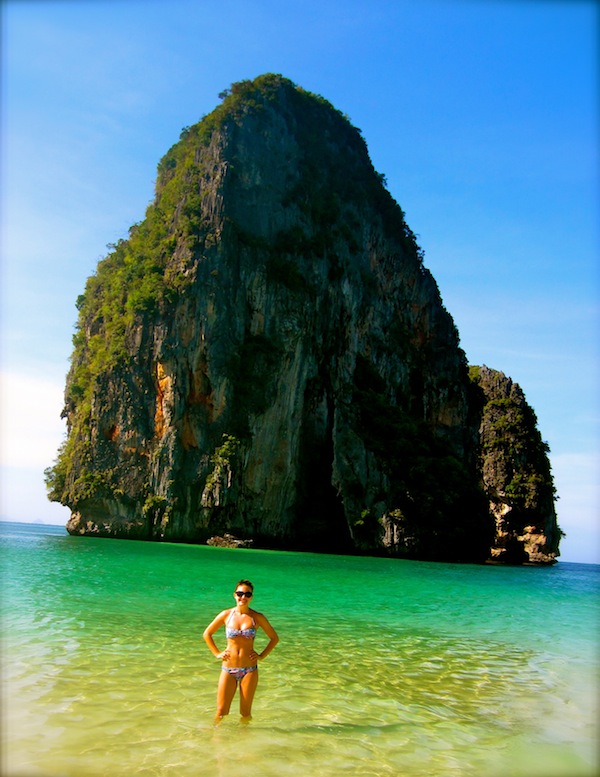 Cities have become a shock, an overwhelming rush of noise and smog and crowds. There are some things I still love about urban life, like the simple pleasure of people watching at a café or wandering through alleys searching for street art. But I'm realizing more and more that I'm happiest near an endless blue horizon, where the sun shines brightly across a wide sky and I'm constantly covered in a sea-salty film and dusted with specks of sand.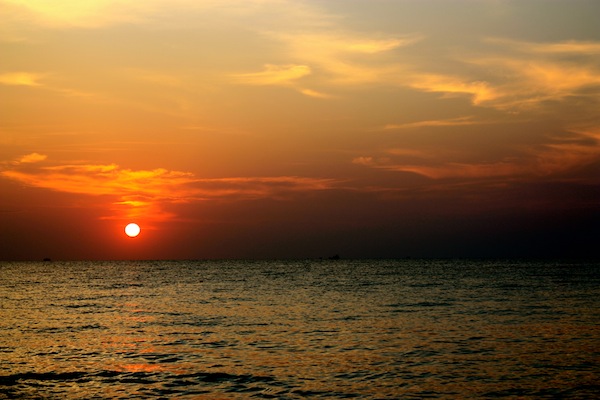 There's a certain universality to beaches: the glowing orange sun sinking into the endless expanse of water looks remarkably the same in Maui, Perth, Pho Quoc.The calming sensation of letting go and floating carelessly in the salt-heavy waters of Mediterranean Sea, the Gulf of Thailand, the Andaman Sea. Smearing on sunscreen and falling asleep under the blazing sun, headphones tucked in my ears and a book thrown haphazardly to the side.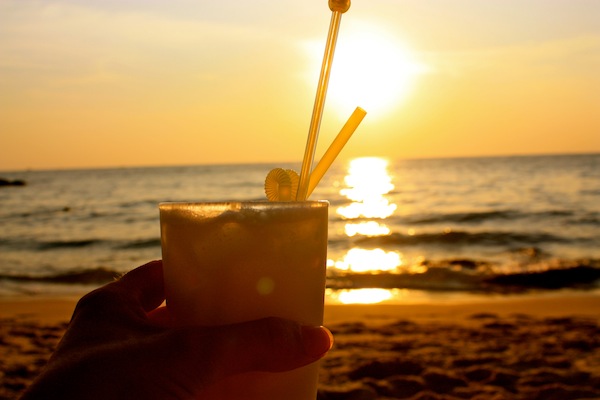 And seriously, a pina colada tastes best when your toes are digging into the silky sand, no matter what country's local rum is fueling it.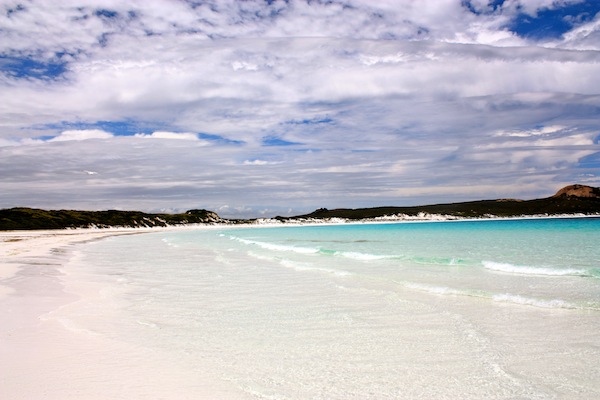 But no matter how beaches can blur into each other to the uninitiated—don't you ever get sick of just lying on the beach, a friend wonders—it's the idiosyncracies of each stretch of sand that I remember. The jagged semi-submerged rocks that took hold of my stand-up paddleboard in Pho Quoc. Tossing a football with my parents in the calm, waist-deep waters of Kamaole Beach. Being terrified to dive into the waves in Sydney. The trademark red and yellow flags marking the safe surf in Perth. Dodging the rain drops as we sprinted toward the waves at Talia Beach—because if you're going to get wet, you might as well swim. Thinking that the sand at Cape Le Grande was so white it could pass for snow as it squeaked beneath my toes, and waking up with the birds for a sunrise swim in Lucky Bay.
So will I ever get sick of just lying on the beach? As long as my Kindle is stocked with good books, as long as the sun is shining, as long I can swim in the sea at sunrise and sip a drink at sunset: I don't think so.
*St Kilda, Brighton, Bronte, Maui, South Australia, Cape Le Grande, Rottnest Island, Perth, Bali, Gili Trawangan, Phi Phi, Railay, Pho Quoc, Nha Trang
**Port Phillip Bay, Tasman Sea, North Pacific Ocean, Great Australian Bight, Indian Ocean, Bali Strait, Bali Sea, Andaman Sea, Gulf of Thailand, South China Sea