The details of the Grand Palace in Bangkok
"Look at this attention to detail, even where you can't see it. Steve Jobs would be proud."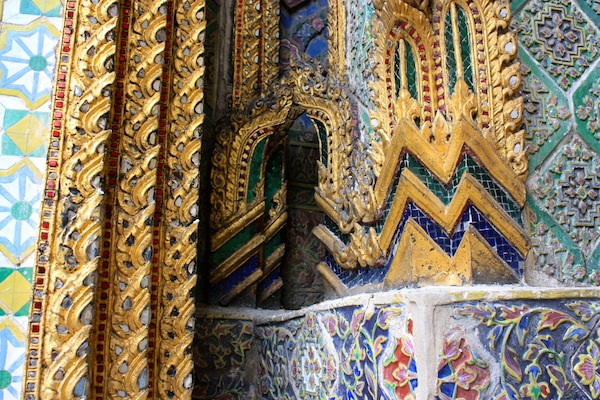 Sure enough, my friends–an engineer and entrepreneur from Silicon Valley, if you couldn't tell–were right: the craftsmanship was exquisite, even tucked into a corner. The Grand Palace in Bangkok is dazzling from the peaks of its golden wats to each individual piece of colored cut glass tucked into its corners. Built in 1782, the Grand Palace was the home of the Thai king, the Royal Court and administrative seat of the government for 150 years.
While the spectacular scale of the complex is impressive, I was enamored with the details: there was nothing too small or insignificant to be beautiful. From the trash can signs to the outdoor lighting, everything was swathed in gold, impeccably jeweled and impressively maintained.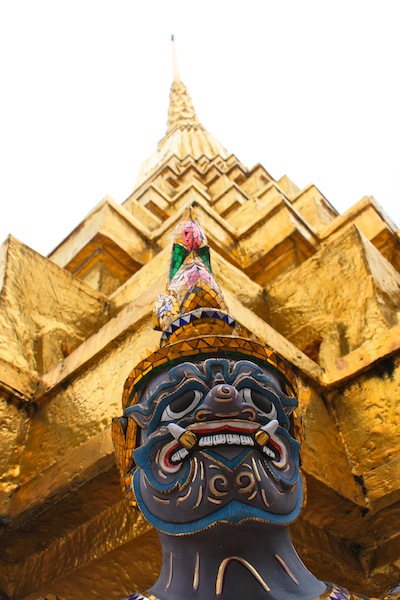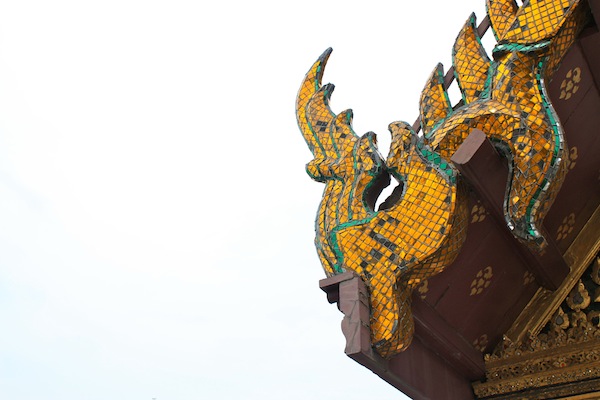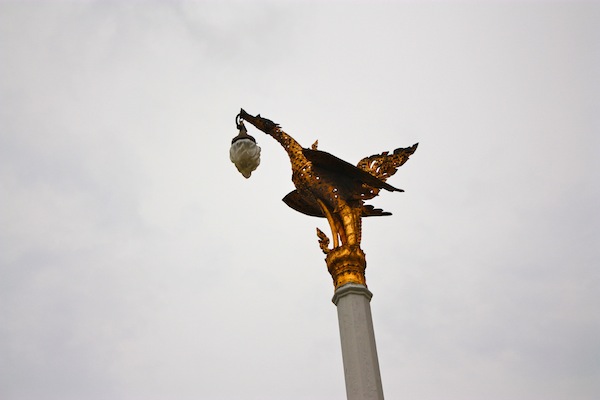 Even the trash can sign is gorgeous!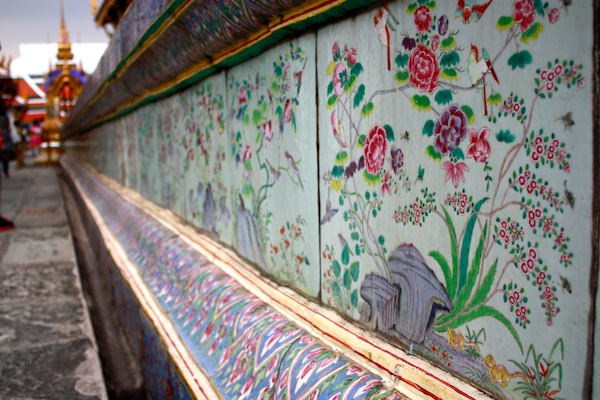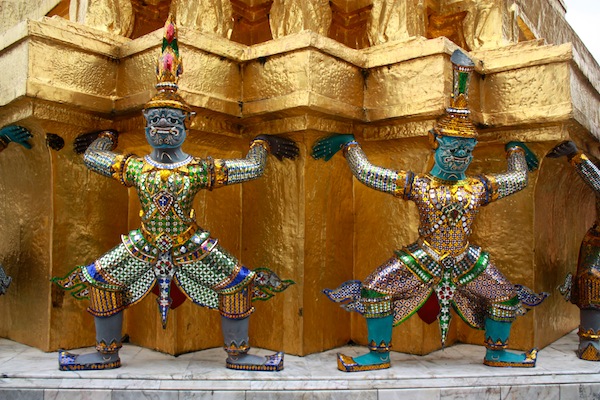 Note: a dress code applies while in the Grand Palace complex. Make sure that both knees and shoulders are covered (I packed a sarong in my purse to make it easy!) or you'll get a sharp whistle as soon as you enter and asked to wait in line for "loaner clothes."