Postcard from Tonsai
If Railay is paradise for outdoor adventurers in Thailand, then Tonsai is heaven for their dreadlocked younger brothers.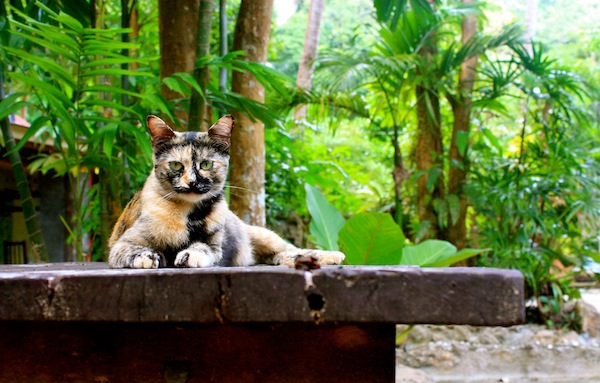 It's the major budget alternative to the resorts lining Railay East and Railay West, with very basic bungalows reaching from the beachfront deep into the jungle. Dotted with coffee bars and rife with the sweet smell of weed, the paths are green with trees, painted marijuana leaves and Rastafarian flags. Only a 30-minute hike from Railay or a short longtail boat ride, there are still plenty of climbing routes available and the beach is almost deserted.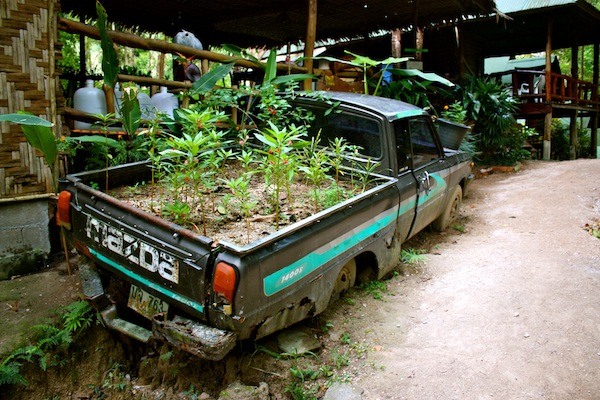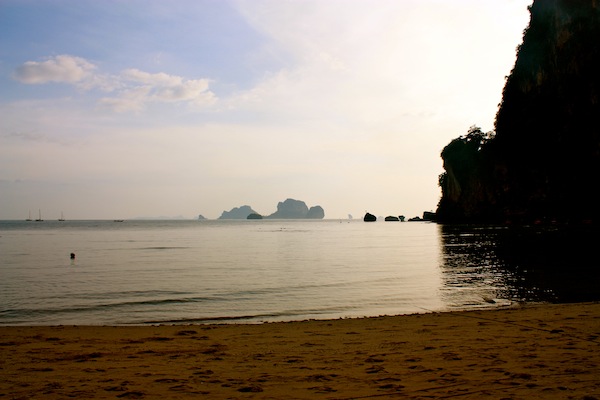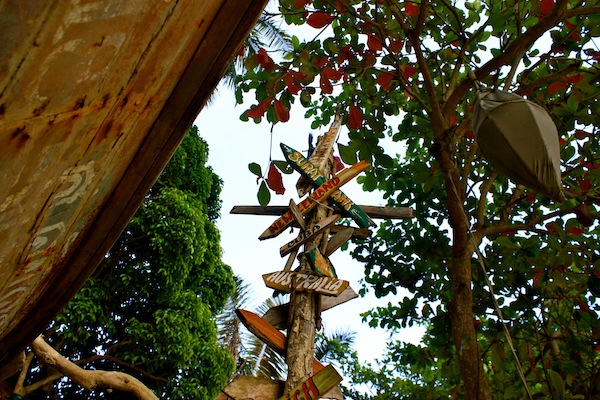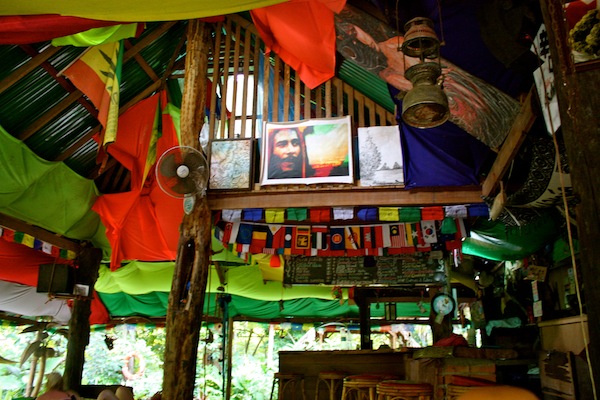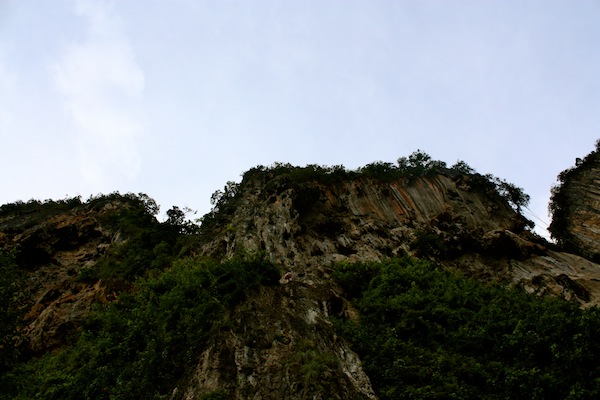 Can you spot the rock climber?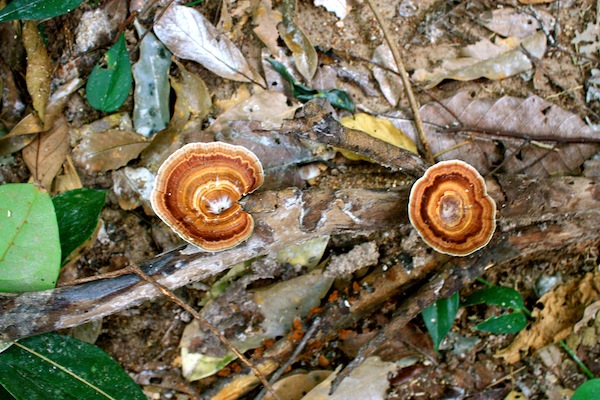 If you arrive via boat from Phi-Phi, make sure to hop off on the left side of the boat and head directly to Tonsai: it'd be a rough and sweaty scramble over the cliffs with all your bags.