How to not look like a backpacker while living out of a backpack
"It hurts to be beautiful," my mother told me as I squirmed the first time she plucked my eyebrows.  That's the beauty mantra I've grown up with: anything deemed comfortable automatically makes me suspicious. I don't believe in "travel clothes" and cringe when I see multi-purpose pants, cargo shorts or money belts. If you wouldn't wear it at home…why would you wear it abroad?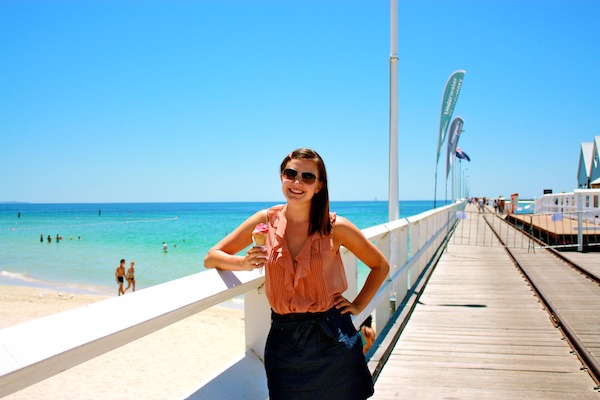 I don't claim to be stylish at all times, but recently, a travel blogger in Chiang Mai asked to borrow clothes for a wedding because I always seemed so "put together" and two other friends suggested that I do a post on how I pack for long-term travel. I travel with a 15-kilo front-loading pack (with three packing cubes) and an oversized tote–and still manage to avoid copious hemp bracelets and gypsy pants. Here's how to not look like a backpacker while living out of a backpack: 
It's all in the details: I swear by simple, basic clothes when I'm traveling: but when I want to spice up an outfit, whether for a night out or just because I'm in a chic city, I turn to makeup and jewelry. A lady never goes out without earrings, as my mother likes to say, and I don't feel complete with a couple of rings and at least one other piece of jewelry. My makeup bag is just the basics—pressed powder, blush, bronzer, neutral eyeshadows and mascara—but it's enough to make me look like an improved version of myself.
Keep it simple: Solid colors make it so much easier to mix and match. I always have tank tops and v-necks in black, white and two or three bright colors.
Black on the bottom: I have a short black tulip skirt, loose black shorts, loose black pants and black leggings. A bit predictable, but there's a reason why Parisians swear by black: it classes up an outfit, makes you look slimmer and goes with everything.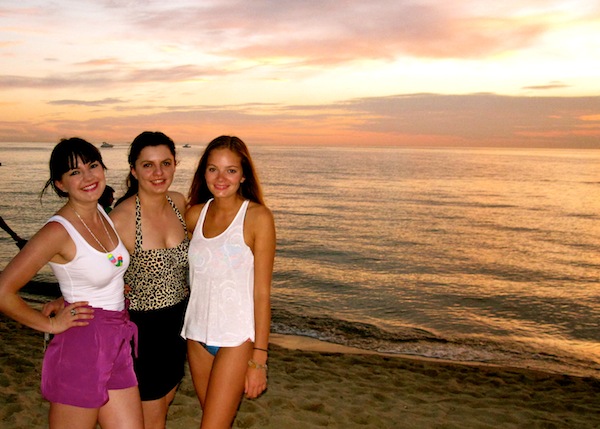 But don't be boring: I've got one crazy pair of purple shorts, and they're perfect for spicing things up.
A real purse: I cringe when I see backpacks or fanny packs in place of a proper purse. It's one thing for a day of hiking or for a festival: other than that, what is it about being in a different country that makes a purse obsolete? My black leather "satchel" is incredibly useful when traveling in cities: I feel most comfortable with a cross-body bag on busy streets or public transportation.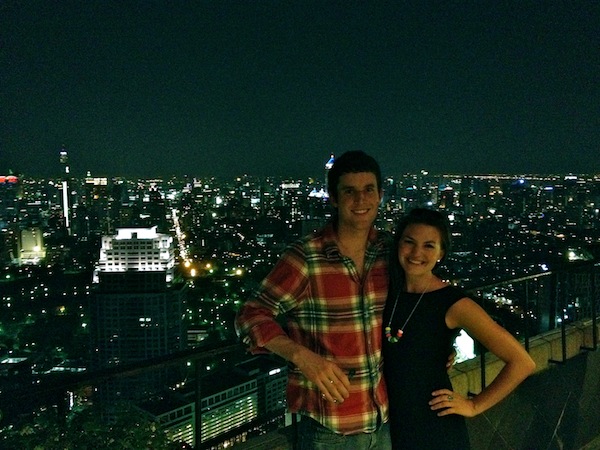 Chanel said it best: You can't go wrong with a little black dress. The LBD is my ultimate going-out-in-a-city secret. I have a little Kookai number that knows how to multi-task: it can be worn with a low front/high back or high front/low back, by itself, or with a skirt or sarong for a classier look.
Fancy feet: One pair of embellished flat sandals dresses up any outfit without taking up a lot of space. I live in Havianas the rest of the time, but my silver leather sandals are key for a night out, particularly in restaurants or clubs that enforce a dress code (flip-flips are often refused).
The ultimate multi-functional tool: I travel with four scarfs that function in myriad ways: to warm me up around the neck, to cover up a bikini, to be a pop of color in a neutral outfit, to pull my hair back, as a towel on a sandy beach, as a blanket on a chilly plane. Watch this incredible video by Nordstrom to learn 16 ways to tie a scarf: guarantee you'll learn something brilliant (like how to wear a square scarf as a kimono!).
What are your favorite style secrets for long-term travel?