Before we rocked up to the dramatic vertical cliffs dropping straight into the ocean, I had never heard of the Great Australian Bight. I didn't even know what a bight was. To be honest, I still don't.  (Although I did decide it would be responsible to look it up for all of my potentially curious readers: a bight is a wide curving bend in a shoreline, forming a bay. Bang.)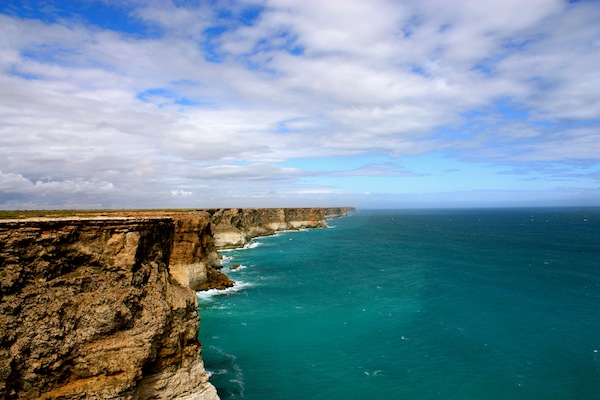 Basically, you're driving along the Nullarbor and you look out to the South and think: hmm…that's even more open space than usual! And you turn down a narrow unsealed road, and within a kilometer, you're staring straight out into the ocean, direct to Antarctica.
 It's gorgeous. The Bunda Cliffs are a natural wonder, stretching for 200 kilometers and reaching a height of 70 to 90 meters. An added bonus if you visit during June to October, you are sure to spot Southern Right Whales playing with their calves within meters of shore.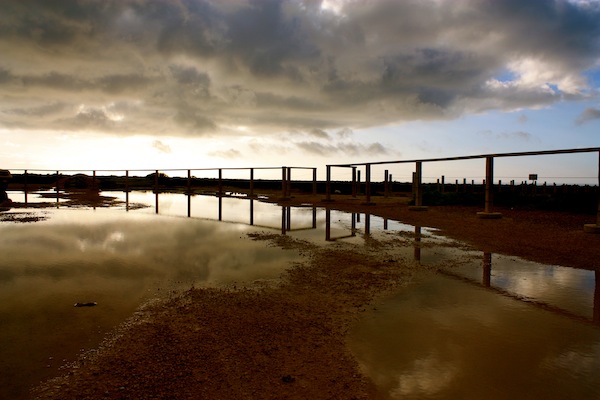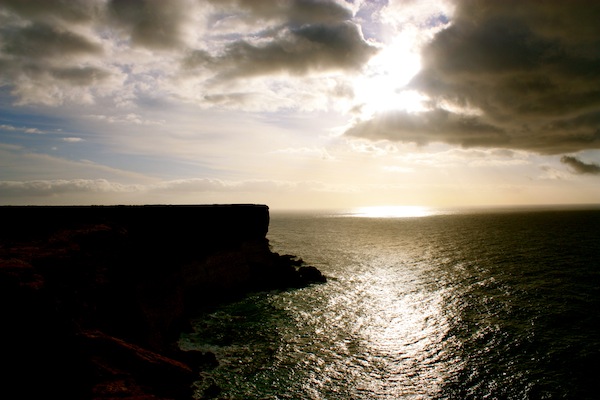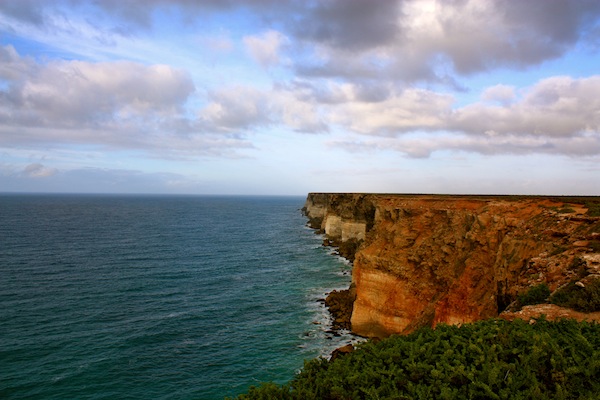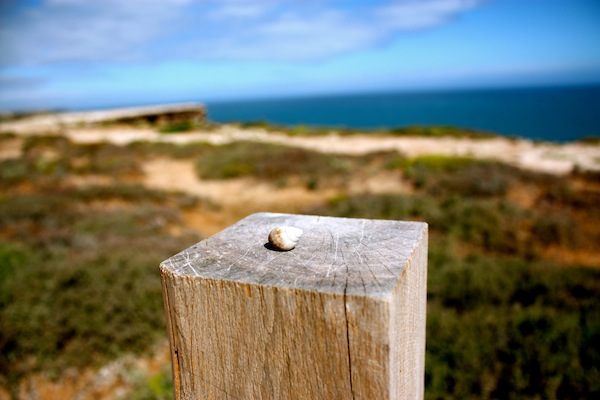 Have you visited the Great Australian Bight? Have you spotted any whales at the Bunda Cliffs? 
Note: I gazed out at the ocean and these gorgeous cliffs via the Nullarbor Traveller tour.